CORMORANT: No Clean Singing Streams Diaspora From Progressive Blackened Death Troupe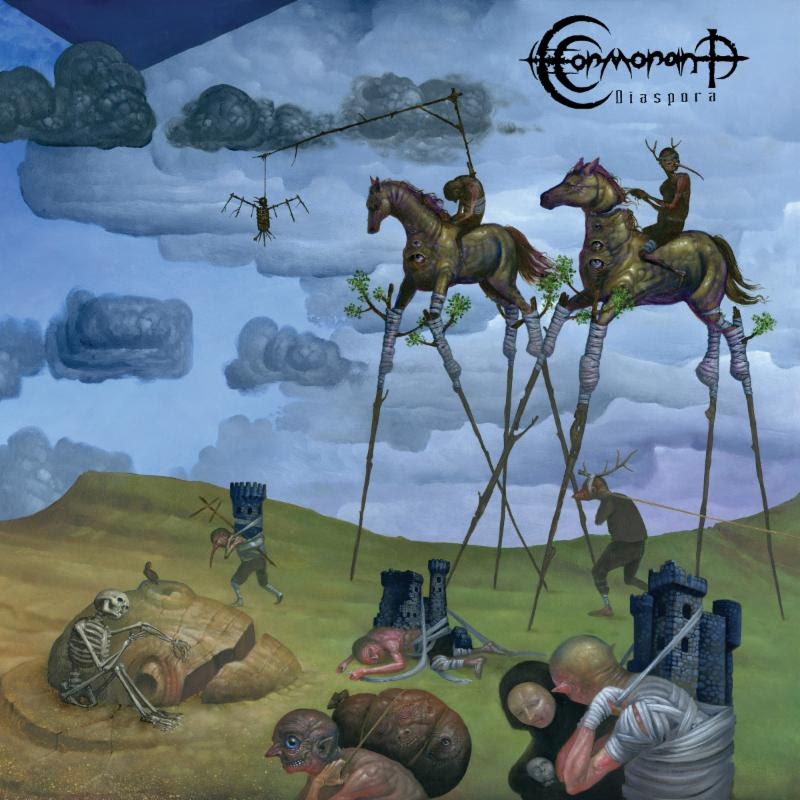 With Diaspora, the impending new full-length from progressive blackened death collective CORMORANT, just days away from official unveiling, today No Clean Singing is streaming the stunning new offering in its entirety.
Hear Diaspora at
THIS LOCATION.
No Clean Singing crowns Diaspora the band's, "most extravagant and ambitious album yet," furthering, "Whether it's the feverish, chaotic drum work and snarling vocals of 'Preserved In Ash,' or the doomier, proggier strains of 'Sentinel,' CORMORANT rarely (if ever) seem content to simply rest on their laurels, and each of the four tracks which make up this album are absolutely packed with a wealth of unexpected twists and turns - moving swiftly back and forth between moments of ferocious blasting, moody melody, grandiose riffery, and ominous atmosphere - all designed to keep the audience on their toes and to prevent them from ever becoming too comfortable or complacent. As a result, Diaspora can be a challenging, even demanding, listen at times. At just over an hour in length it certainly isn't for the faint of heart, and requires a solid investment of time and mental energy from the listener to appreciate fully, but this devotion is ultimately rewarded tenfold with one of the most diverse and dynamic musical experiences of the year."
Diaspora will be released independently on 2xLP, CD, and digital formats on August 11th with US and European distribution through War Crime Recordings. Preorders are currently available at
THIS LOCATION.
Recorded and mixed by Greg Wilkinson (Vastum, Graves At Sea, Noothgrush, Brainoil) at Earhammer Studios in Oakland, California, the expansive four-track, sixty-one-minute Diaspora features CORMORANT's longest, most detail-oriented compositions to date - the collective result of two years of collaborative writing.
Musically, CORMORANT's Diaspora features familiar elements of black, death, prog, and folk metal, but pronounced psychedelic and funeral doom influences can be heard throughout as well, particularly on the twenty-six-minute closing epic, "Migration." Diaspora also features dynamic performances from renowned cellist Jackie Perez Gratz (Grayceon, Giant Squid, ex-Amber Asylum). Mastered by Brad Boatright (Sleep, YOB, Gatecreeper) at Audiosiege, the album is a crushing statement from one of the Bay Area's most consistent extreme metal bands.
Oakland dwellers can catch CORMORANT live later this week. Future CORMORANT performances to be announced in the weeks to come.
CORMORANT:
8/11/2017 Oakland Metro Operahouse - Oakland, CA w/ Inanimate Existence, Wrvth, Logistic Slaughter
CORMORANT is a progressive black/death metal band from Petaluma, California. Forged in 2007, the group consists of bassist/vocalist Marcus Luscombe, guitarist Nick Cohon, guitarist/vocalist Matt Solis, and drummer Brennan Kunkel. In addition to performing numerous shows throughout the Bay Area with notable acts like At The Gates, Wolves In The Throne Room, Ne Obliviscaris, and Pallbearer, CORMORANT has completed full US tours with Primordial, While Heaven Wept, YOB, Norska, and others.
"With this record, CORMORANT have released not only their best album, but a defining statement of what metal can be. This is adventurous, epic, interesting and excellent music that is valuable outside of a contained moment or a single year. Unconfined by the conventions of the subgenres they occupy, this record stands as a defining statement of a band maximizing their potential to create the most thrilling and entrancing music of their career." - Heavy Blog Is Heavy
"...an extremely impressive and well-realized release, providing an engaging and absorbing journey for the listener to embark upon... the band's best material to date." - Wonderbox Metal
"The track is a perfect microcosm of facet of the band's sound, moving through multiple riffs, motifs, and moods without ever losing cohesion or feeling overstuffed. This might sound like hyperbole, but I'd rank it right up there with Opeth's 'Black Rose Immortal' as one of the best prog-metal epics ever written." - Indy Metal Vault on "Migration"
"'The Devourer' features CORMORANT at their darkest..." - BrooklynVegan/Invisible Oranges
"...massive in every sense of the word - from gigantic riffage to towering melodic guitar harmonies and a maelstrom of grating growls alongside serene singing." - Itdjents
"...an accomplished record by one of my favorite bands who seem incapable of producing anything less than stellar. It satiates any desires for dynamic metal and spits on genre boundaries and sub-par musicianship. Riffy and heavy yet subtle and proggy, CORMORANT are the archetypal characterization of music which inherently appeals to me through careful use of dualities." - Angry Metal Guy
"...CORMORANT hails from the extreme metal end of the musical spectrum the same way a band like Panopticon does. In that sense, touches of the heavier bands they take inspiration from, like older Opeth, Enslaved, and Satyricon, along with local pals Hammers Of Misfortune and Ludicra, co-mingle with the subdued likes of The Tangent and Porcupine Tree before being filtered through the nebulousness of King Crimson and, of course, Rush... Definitely a record listeners will discover new elements on with every spin." - PureGrainAudio
Bandcamp:
HERE!
Facebook:
HERE!
Twitter:
HERE!
YouTube:
HERE!
Jeff Christensen Artwork:
HERE!
Read More News
Tags:
CORMORANT, Diaspora, Preserved In Ash, Progressive Death Metal



Red Baron

August 10, 2017


More News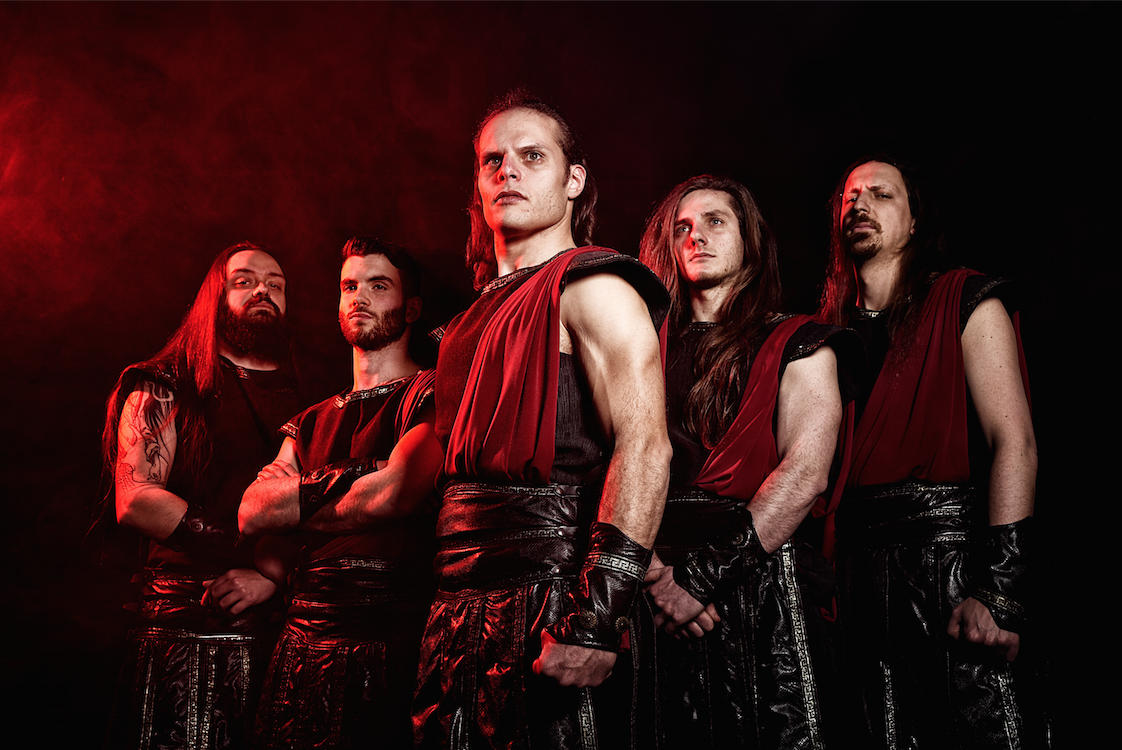 Ancient Roman Metal Band ADE Reveals New Single "Imperator"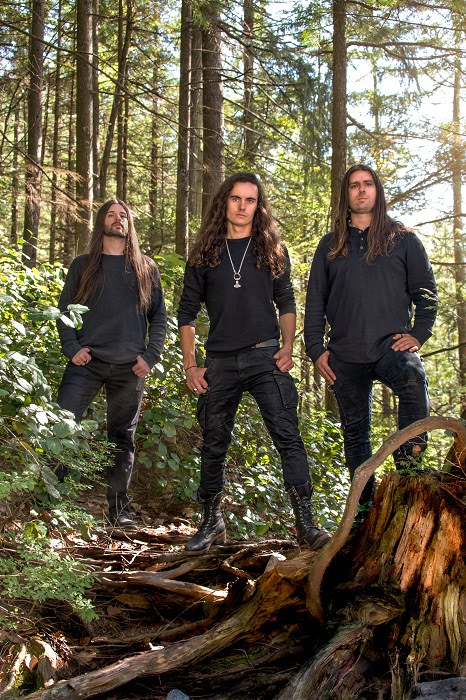 Atavistia release lyric video for "Through the Hollow Raven's Eyes"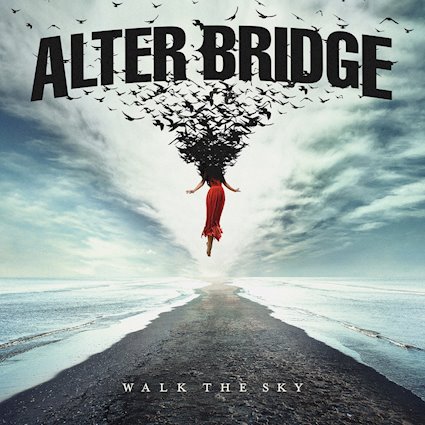 Alter Bridge - Walk The Sky - Now Available!
WALK WITH ALTER BRIDGE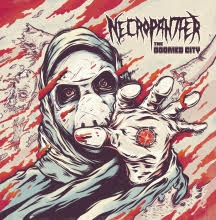 NECROPANTHER To Release "The Doomed City"