Ace Frehley announces Sept 8th release of Anomaly Deluxe!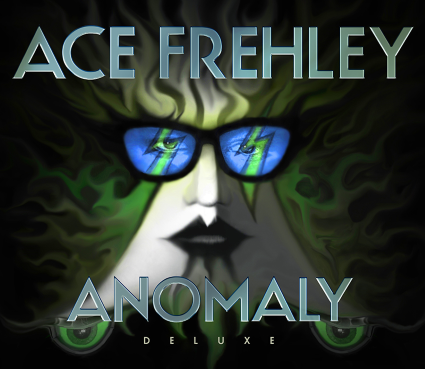 Anomalous Reflections
For the better part of the last decade, Ace Frehley has been a busy man: the original KISS lead guitarist, solo artist, and 2014 Rock and Roll Hall of Fame inductee has been performing around the world, released two well-received albums, and penned a best-selling autobiography. It all started with Anomaly in 2009.
Looking back, Ace recalls, "I just wanted to come up with the best possible album I could. There was a lot of pressure on me, because I hadn't done one in 20 years." Listening to Anomaly Deluxe, it's clear he was up to the challenge. This time around, Ace was back, and he's not just telling you so - he was showing you exactly how.
"Foxy & Free" kicks things off sounding like a rocket taking off and never lets up - it's quintessential Ace Frehley-style heavy rock 'n' roll, complete with nods to Jimi Hendrix. The song also marks the return of longtime Ace drummer/secret weapon Anton Fig, who immediately makes his presence known (and plays on most of the album).
Ace explains: "he and I have a mental telepathy … it's hard to put into words! During the recording process, I give him a general idea, and then (when recording), I can just kind of look at him, and he knows exactly what I want."
As though by magnetism, "Outer Space" found its way into Ace's orbit from another galaxy (meaning, "it first came from outside writers"). After being given some fine-tuning (see below) it became the leadoff track from the album.
"It's like I told ya, I came from outta space," he repeats/declares in the choruses, as if we didn't know. We hear ya, Spaceman - and we're with ya.
"That's definitely a fun song!" Ace exclaims when revisiting it, and adds that when recording, "it was a bit different for me, as it was done in drop-d tuning."
"Pain In The Neck" is up next, and Ace and Anton play up this riff-a-rama to full effect: the main riff section seemingly goes and goes, almost to the point of dissemblance, only to snap together tightly for the verses. Then, there's a counterbalancing middle section, complete with a yodel. What?
Ace: "we thought it (the yodel) was funny," and fit, "because the bridge is such a weird departure from the rest of the song!"
The cover of Sweet's "Fox On The Run" was sort of a separate recording project inside of the overall Anomaly sessions - "it was tracked quickly. Me and Marty (Frederiksen, the song's producer) did it an afternoon. I did the rhythm tracks, the vocals, and then the solo."
There's a lot more guitar in this version, and it was by design: "sometimes I'll double guitar solo lengths," he begins, adding with a signature laugh, "to let people hear me wail!"
The first big left turn on the album is "Genghis Khan." Running over six minutes, the song finds Ace laying down different cards from his guitar playing deck, while containing one repeated vocal line. A gong later signals an ultimate salute (or good riddance) shout of "GENGHIS!" just as Ace activates his wah-wah pedal for some soloing on his way out of the song. The tune is an anomaly inside an Anomaly - why the topic?
"I just came up with that, out of the blue," Ace laughs. Musically, the song was "developed over 6-8 months," and "didn't initially have that acoustic breakdown – that was something I wrote down the road."
The finished product ended up being a favorite for the Space Ace: "that song has such a pocket … and is Zeppelin-esque."
"Too Many Faces" harkens back to some of Ace's more power poppy songs done while has was in KISS, and in fact, it would not have been out of place on the band's Unmasked platter. With Anton on the kit, this song has 50% of that record's' musical lineup! Ace's impression of that the song also reaches back a bit further on the rock 'n' roll timeline: "I hear sort of a Beatles feel in the verses."
Speaking of which, the "Change The World" is loaded with enthusiasm – and in it, in a John Lennon-like vocal approach - come on, try to "Imagine" it – Ace feels he can do just that, because "nothin' happens if you don't try." It's another one of his favorites.
The guitar does the singing in the vocal-free "Space Bear," which plays like a descendant of the laid-back "Love Theme from KISS," but in Ace's words, "is a little more aggressive!"
"A Little Below The Angels" is an artistic and thematic stretch – it's equal parts folky, classic rock, and confessional.
"It about sobriety," he confirms, and sonically, things get more surprising as they go along.
Next up is a longtime live show staple and fan favorite: the mighty "Sister" finally appeared on an Ace Frehley album, and it (she?) received a bit of a makeover. Warning: this "Sister" is heavy.
Ace: "Scot (Coogan, also Ace's live drummer) did a good job drumming on it - that's a great song."
"It's a Great Life" finds Ace recalling some advice his father gave him; the title was "something he always said to me," along with the caveat, "if you don't weaken." He also adds some of his own good words to live by, because "there's too many fawces you can't contruhl."
Musically, Ace says, "the rhythm guitar tracks are something I have never really done before - I don't know where they came from!" He adds that " … Angels" is "a departure from what I usually write, and is special to me. I'm sure my father's up in heaven with a big smile on his face when he listens to it!"
The album's original final track is "Fractured Quantum," the fourth entry in a "Fractured" instrumental series harkening back to 1978. It's perhaps the second best one, though opinions may be … fractured. The production of the song employed a bit of addition by subtraction.
"We actually had Anton play drums on that," says Ace, "but I eventually decided to take some things out." There's still plenty to hear – put your headphones on for this one.
Anomaly Deluxe contain three more tracks than the original album: first up is the is the original demo version of the album opener, titled "Hard for Me." Ace: "that's a song that to me makes more sense with the original lyrics, but the record company thought they were too racy!"
The demo of "Pain In The Neck" shows an artist at work; this take was cut at a slower tempo, and features more pronounced six-string action.
Ace: "it also has more of a groove, and you can hear more of what I was doing from the verses to the chorus." There's a longer breakdown section too, which seems to be yodel free – or is it?
"I think you can faintly hear the idea of the yodeling," he asserts with a chuckle.
The last track is "The Return of Space Bear." Previously only available digitally, it now closes out the album in lighthearted fashion. Over the music of "Space Bear," Ace recites some of his best one-liners from his infamous appearance with KISS on the Tomorrow show with Tom Snyder. In imitable fashion, this "trout player" states it "shows another side of my brain!" It's surreal, for real.
And there you have it. Anomaly (and now 'Deluxe) is a one-of-a-kind rock 'n' roll album, by a one-of-a-kind rock 'n' roller.
Ace sums it up: "I put a lot more thought into the songs, and was happy with the end result. It was all good, and gave me the incentive to continue on."
Here's to it - and the future.
Read More News
Tags:
Ace Frehley, Anomaly Deluxe, Foxy & Free, KISS, Pain In The Neck



Red Baron

August 09, 2017


More News
REVIEW: Upstate New York Thrash Chieftains - MONOLITH Re-master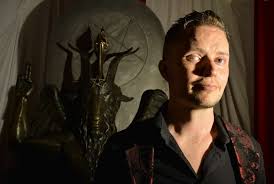 NYDM - New York Death Metal Fest Destroys Milwaukee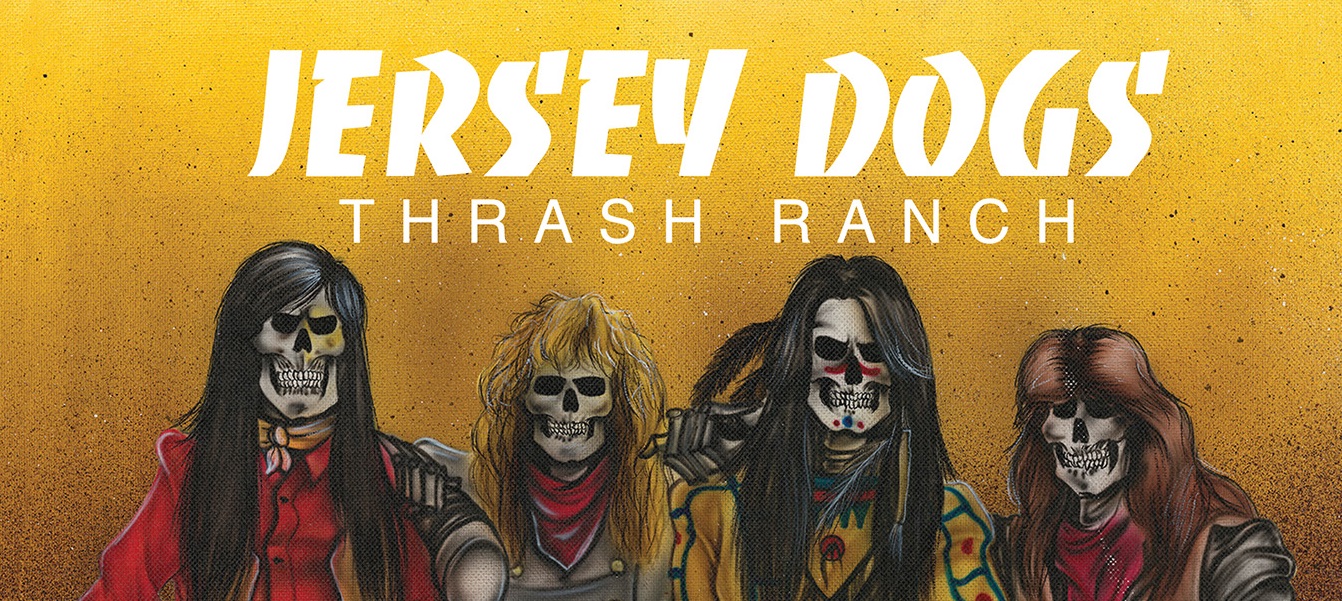 Jersey Dogs – Thrash Ranch re-issue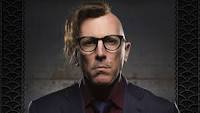 Despicable False Claim Against Him, Tool + A Perfect Circle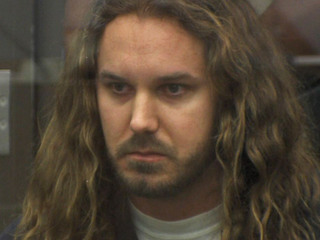 As I Lay Dying Welcome Back Tim Lambesis
More News