Hirax/Destructor Show Review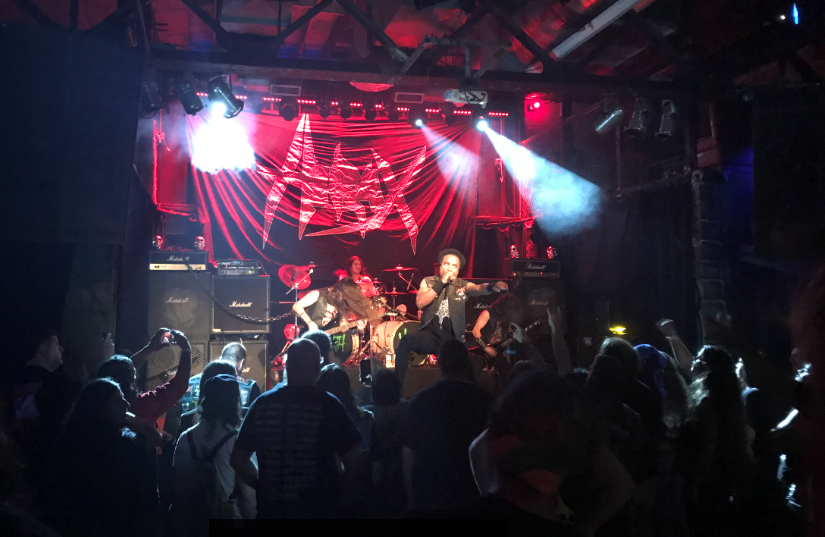 On the last weekend of July, and the city of Chicago hosted two big metal events. On one corner, there was the fourth annual Chicago Domination Festival at Wire—a festival which makes brutal and technical death metal its primary focus. Meanwhile, Reggie's Rock Club was hosting the closest thing to Metal Threat Fest II. It was an American thrash metal extravaganza comprised of both younger acts and '80s cult bands.
Malas - A power trio with a harsh death/thrash metal sound, Malas gave this show the brutal start that it needed. It was fun, but the vocals seemed to have a slightly more hardcore quality than what you'd hear from them in the studio. It's worth noting that guitarist Alex McIntire did more headbanging than any other opening band that night.
Wrath - Vocalist Gary Golwitzer admitted after one or two that he was struggling due to his pneumonia. Consequently, it wasn't his strongest vocal performance. However, he still did very well considering the circumstances. His creepy, high voice sounded good and the whole band is sincerely passionate about metal. They treated us to a fun, dissonant song that had just been written entitled "Conflict", and it's already giving me high expectations for their next album. Their gang shouts were effectively strong even when it was just guitarists Scott Nyquist and Robert K. Noon. Gary Modica's bass was satisfyingly perceptible in the mix, but I couldn't help but giggle when I noticed him pushing his glasses back a couple of times in the middle of performing. They seemed to be having the most fun with their last two songs, and even though they closed with a cover, they felt it was the only way to appropriately conclude their set.
Face to Face
Abuse It 'til It Bleeds
R.I.P. (Ripped Into Pieces)
When Worlds Collide
Children of the Wicked
Insane Society
Ace of Spades (Motorhead cover)
Sacred Leather - This up-and-coming Indianapolis, Indiana quintet was my favorite of the newer bands. A departure from the hours of thrash chaos that ensued the rest of the night, Sacred Leather specialized in cheesy, sword-and-sorcery metal that will assuredly delight fans of Brocas Helm and Stormwitch. Their songs are very rich in melody, and the only thing that screams "METAL!" more than their leather-and-spike outfits is frontman Wrathchild's killer vocals. He seriously has the most enthralling falsetto I've heard from any 21st century metal act, and it was the best thing about their whole performance. Their closing song, "Prowling Sinner", was a highlight, and they have already released a video for it. They assured the audience that they were working on a full-length studio album and that it should be out in February. It's definitely something to keep an eye out for in 2018.
Rhythm of Fear - As good as Sacred Leather was, by the time their set was over, I was ready to get back to thrash. While that's exactly what this Jacksonville, Florida act delivered, they were ultimately not as great as the other bands. The beginning of their song "Ritual Dementia" sounded nearly identical to the opening of Dark Angel's "We Have Arrived". They encouraged moshing, but it didn't get really wild until Hirax played. Like Malas, the shouting vocals were one of the band's lesser qualities. They weren't bad, but not my favorite band of the night.
Destructor - Ironically, the band has already introduced a new guitarist into the band since the recording of their Decibel Casualties album, which was just released in June. Dave Overkill's onstage dialogue included a sheep noise, explaining that a "Sonic Bullet" was his favorite weapon and that heavy metal was his favorite drug, and finally acknowledging that his talking was hurting their slot time. Another great set that was just too short, they mostly played songs either from Maximum Destruction or Decibel Casualties. Drummer Matt Flammable's best work behind the kit occurred during "Overdose", and Overkill's vocal performance was as great or better than his work in the studio. His scream at the beginning of "Pounding Evil" was a highlight, but his more melodic moments also worked well live. The Rickenbacker bass sounded perfectly clear, and the guitar sound had the perfect roar you would expect from all the Marshalls set up on the stage.
Restore Chaos
Pounding Evil
Iron Curtain
Overdose
Metal Spike Deep
Sonic Bullet Hot
Wet Leather/Bondage
Hirax - The only band to play for over an hour, Hirax was another band who could have trimmed some of the onstage chit-chat to squeeze in room for one more song. Like Dave Overkill, vocalist Katon DePena used some of that time to express the sheer passion that they observed in Chicago's metal fanbase. We were told that the word would go out to Los Angeles when they returned home. When expressing their gratitude towards the fans who came to see them, vocalist Katon DePena assured his audience, "We're kinda d**ks, so if we say thank you, we really mean it." Their execution was quite aggressive, with some of the most frantic headbanging you had ever seen from guitarist Lance Harrison. Vocalist Katon DePena bulged his eyes fiercely, but would get a little less serious as he hopped to the side during a couple of songs. The set had a healthy balance of old and new songs, and their 32-second cut "Hate, Fear, and Power" seemed to trigger a particularly wild response from the moshers.
Hellion Rising
Blind Faith
Lightning Thunder
Black Smoke
Hostile Territory
Hate, Fear, and Power
The Plague
Tied to the Gallows Pole
Destroy (dedicated to Lemmy)
El Rostro de la Muerte?
El Diablo Negro
Barrage of Noise
Bombs of Death
This has been my favorite show of 2017 so far, and I anticipate that it will stay that way. It's nearly impossible to top seeing this many great bands at once churning out one great tune after another, especially when they aren't doing full U.S. tours on a regular basis. It was a rare occasion to bring these bands and their fans together. After all, Hirax insisted onstage that they would drink and party with everybody after the show.
-Nick Statuto
Read More News
Tags:
Hirax, Destructor, Rhythm of Fear, Sacred Leather, Wrath



Nick Statuto

August 03, 2017


More News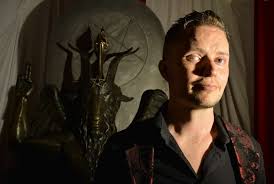 NYDM - New York Death Metal Fest Destroys Milwaukee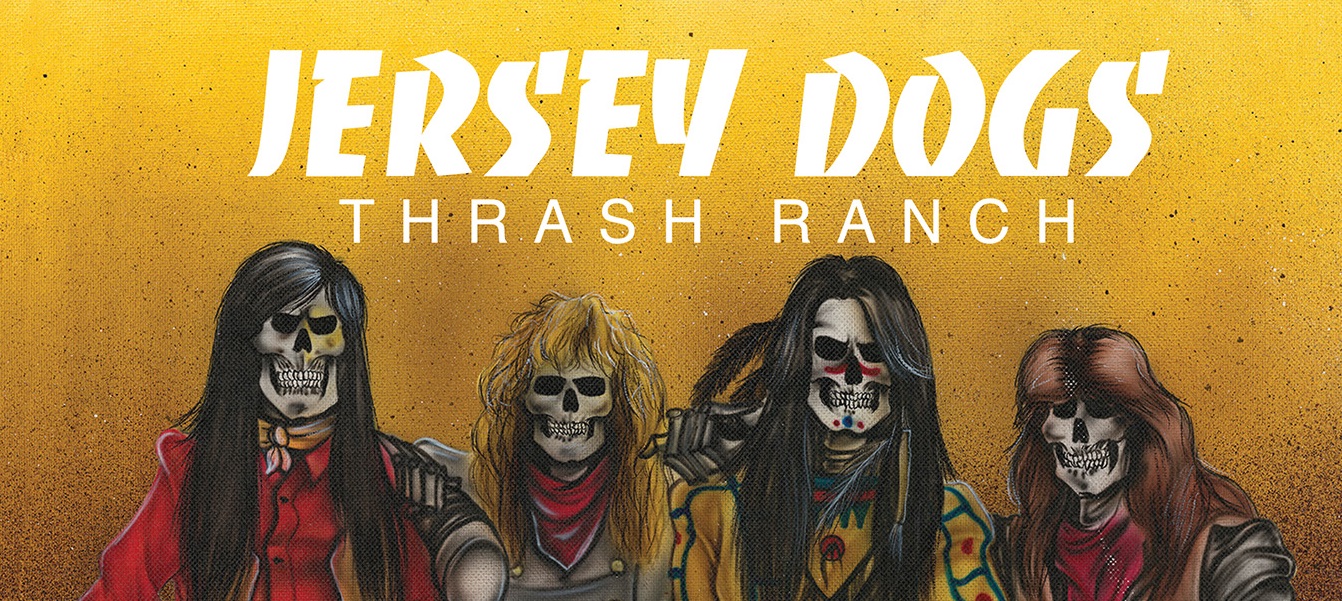 Jersey Dogs – Thrash Ranch re-issue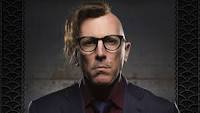 Despicable False Claim Against Him, Tool + A Perfect Circle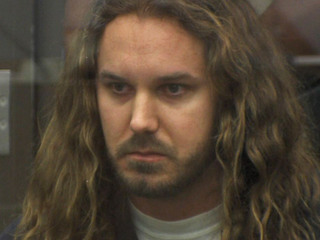 As I Lay Dying Welcome Back Tim Lambesis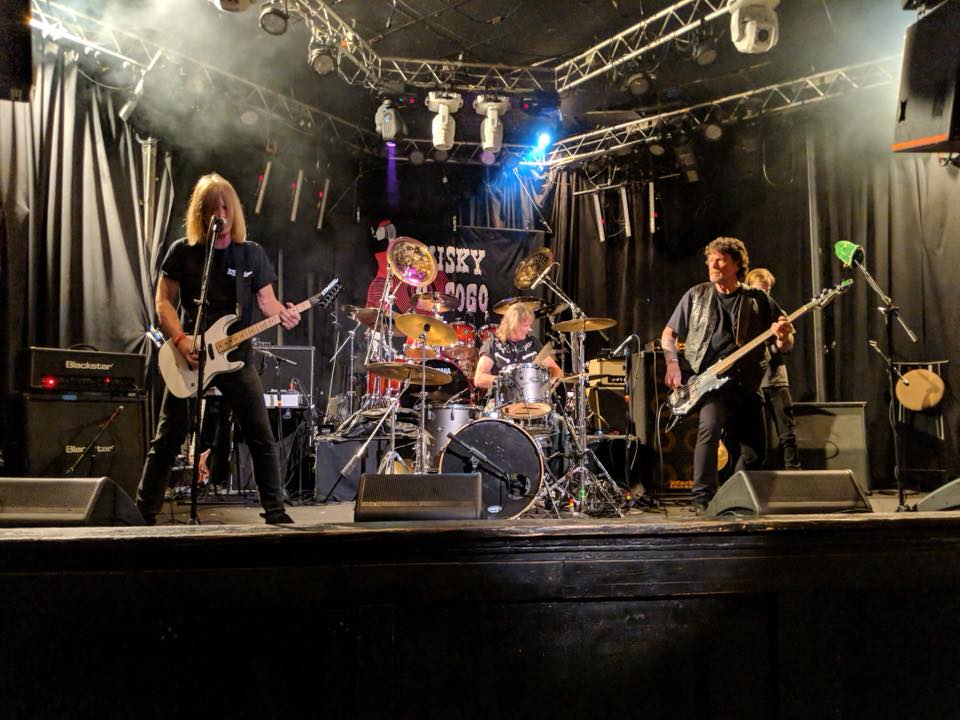 FROM THE DEPTHS TO THE SURFACE. WHITE BOY AND THE AVERAGE RAT BAND
More News