BYZANTINE unleashes their masterpiece.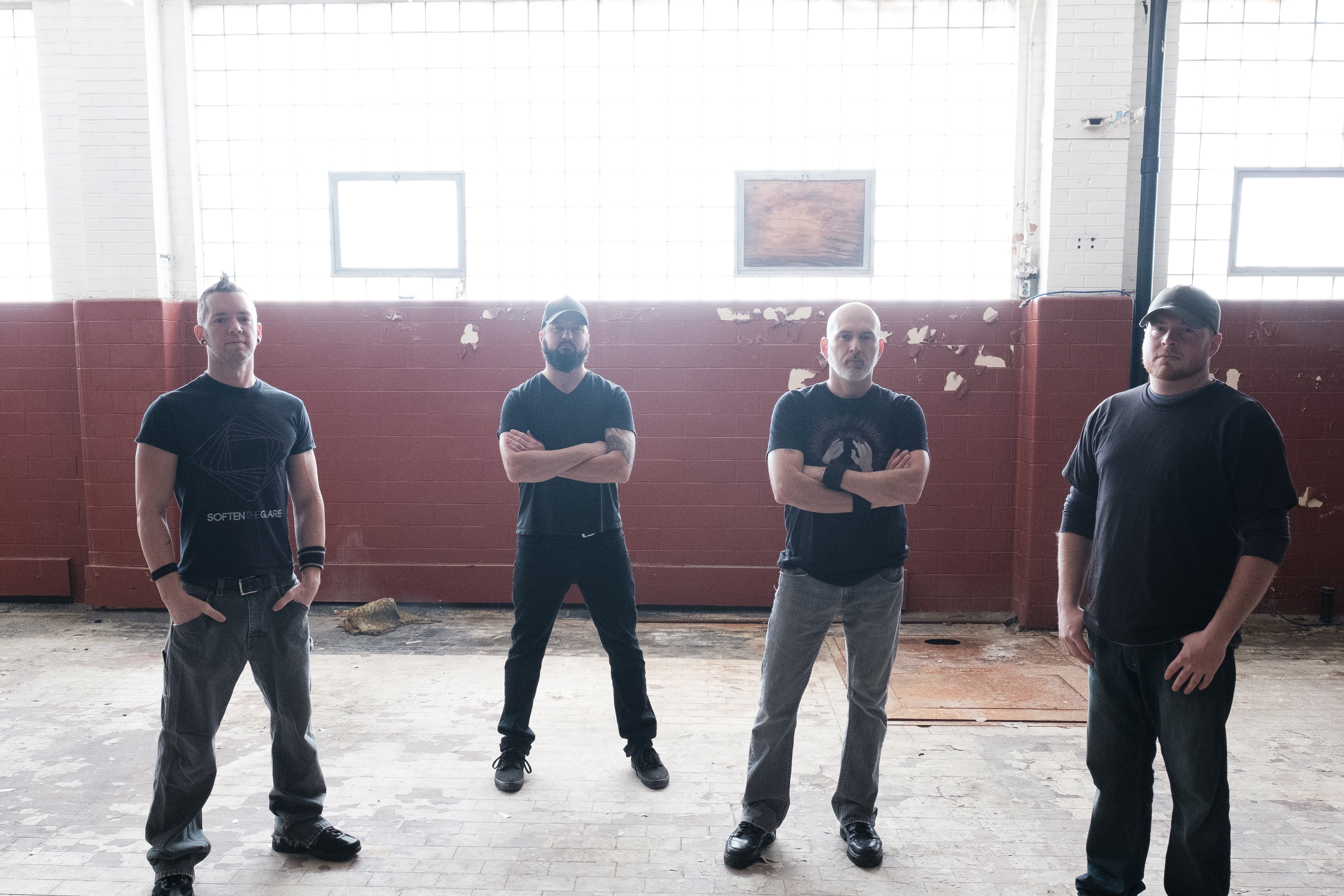 I first stumbled across this band about ten years ago when I heard the song "The Filth Of Our Underlings" off of their 'The Fundamental Component' record. This was right around the time I really started to discover Meshuggah and intricate polyrhythms over a 4/4 beat was my new obsession.
This particular record "The Cicada Tree" is the bands sixth release, which is scheduled to come out July 28th via Metal Blade records. It fell into my hands a few weeks ago as I was three months into dealing with some of my weaker handicaps of which include alcoholism and just plain outright self will run riot.
In this time, I have been focusing on this question. What are those things about myself that I need to come to terms with in order to achieve long term sobriety? This entire album is the soundtrack of my life right now and I am excited to share with you about it. The composition and musicianship is far better than what I anticipated and certainly better than anything they have released previously.
1. New Ways To Bear Witness - Right of the bat this album bursts into a very straight forward metal fury with the opening title track, "New Ways To Bear Witness", I'm greeted with a nice double bass / guitar hook that is infectious in its groove. There is a heaviness that sets the tone for the rest of the album. A very up-tempo exposition of metal fury that start and stops on a dime. Chris's furious yell gives way to the Chorus with the vocal "My children live in a different world. And I hold myself to blame. As they redefine accountability". I think he is singing about how our standards have gotten worse as each generation passes. There is such a prevailing sense of entitlement in our culture that has degenerated our sense of what it means to hold ourselves and our families accountable. That's what the lyrics make me think about.
2. Vile Maxim - The fury doesn't stop there. Sean Sydnor is pounding the shit out of his bass guitar in such a manner that makes the hair on the back of my neck stand up. The is a another banger indeed with a relentless double bass groove coming off both the drums and guitars. I love how Chris, the front man, has incorporated yelling on the versus and singing on the chorus just as he did on the previous track. I think this song is about the negative bullshit that we get exposed to us through the media. The 'Vile' agenda that crammed into our ears to the 'Maximum'.
3. Map of the Creator - This song begins with a fantastic clean guitar and vocal intro that eases into true Byzantine heaviness. I think this song is about removing ourselves from a Higher Power. He in turn that, out of love, refuses to let us go. I am reminded of my struggle with alcoholism and the pattern of isolation that follows it. The vocal speaks of Providence in a way that give me good bumps. "The more I learn the more that I know nothing. Now you wait in the wings. The dynasty of all beautiful beings
designed by the Maker." This is of those songs that gets bigger and bigger as it progresses. The heavy just gets heavier with every phrase of the guitar riff. The song jumps into a wondrous heavy that djents its way into true metal majesty toward the end. This is definitely a song that speaks to me.
4. Dead as Autumn Leaves - This is another one that starts out clean with an amazing vocal melody and evolves into the heavy, in such manner, that is genius. This song is as technical as it is cathartic. Lyrically it reminds me of just how much I fool myself by creating a reality that excuses me from taking responsibility for my own shortcomings. The main chorus, "I lie alone in silence of what will never be. A cry alone, empty silence. Dead as autumn leaves." This makes me recall the total disaster that my world had become as the result of recklessness.
"We'll weave the truth.
Crawling through rubble and combing the wreckage for lies.
Binding those you've victimized.
All behold the hollow vacant eyes."
I think of my estrangement from my family and the ones that I love the most. It doesn't stop there. "We seek the truth. Pausing the cower I lay bare your unblemished guise. When the fire engulfs and light wind blows. Stoking the pain consumed to purify." The way Chris is singing this I thing he truly understands what he is singing about and understands it at the level that I feel it every day. The experience of connecting with an artist in this way never gets old.
5. Trapjaw - This one has a brutal groove that is true to form Byzantine. The composition is fantastic and in Djents like a M. F. The lyrics suggest that is about refusing to live like sheep - throwing your middle-finger up in defiance of any institution that just wants you to behave and be a part of the herd.
"Man will always try to surrender his free will.
I have chosen never to obey.
Wolves of the forest awake to a fresh kill.
And you will always follow take the bait."
Perhaps I just have a hyper awareness of how the 'Deep State' tries to control our thoughts and beliefs. It's the rebel in me. Musically the heavy just keeps going the lead guitarist, Brian Henderson, isn't taking any shit on this one.
6. The Subjugated - This song is a journey that starts with a slightly distorted clean guitar with discordant notes to set the tone and the basis for how the song should feel. These guys pull it off masterfully. It evolves into a get down riff of doom that is just out of this world. The synchronicity that is present with all four band members is an astonishing thing for my ears to behold. I love how these guys don't shy away from trying different sounds and at the same time maintain the integrity of who they are. The manner in which they do so on many of the songs on this record is definitely a huge step way above their peers. This song gets bigger and heavier as it does in previous songs.
The lyrics are apocalyptic in nature. With the music it paints a scenery of heavenly beings being ejected because of their pride and arrogance - hence the first fall which is of the angels. Being that I have a strong background in theology, I am reminded of my study of the first fall which happened to the angels. When angels fall there is no chance of redemption. They only had one chance to screw up, to which pride was their downfall. They are just mere bodiless hosts (angels) and the Creator subjugates all beings - good and evil.
"The scars you've made altered the plan
Our end will never be ushered by man
So down the cattle chute you will move
And the burden of Earth will be removed
You are quarantined to the abyss
With all lifeforms deleterious
You have lost all that you will ever lose
Your request to be saved by God, refused"
7. Incremental - The song starts with flawlessly executed double bass and guitars. The fury flawlessly rises to the a main riff then it baits it's hook right into you after just a few bars. The lyrics cause me to think more about the second fall. I'm delving into my learning in theology again. Lyrically, this song can easily be about the condition of earth after the fall of mankind or rather the sin of our first parents - Adam and Eve. Again disobedient pride being the culprit.
"We bloom above the thorns we need
From the onset we ripen and rot
We know the soils bitterness
From intertwining long ago"
But there is always hope.
"No more shall the weeds choke me
In increments I expand my horizon"
8. The Cicada Tree , the title track for this album, is about the seventeen year cycle of the Cicada. Chris Ojeda, the bands vocalist and guitar player says, "It's a type of locust that lies dormant underground for sixteen years, only to emerge in the seventeenth year, and it then lives for three months above ground to morph, mate, give birth and die. We had a swarm of roughly 1,000 cicada in my front yard underneath a small tree. My eight-year-old daughter, my pregnant-at-the-time girlfriend and I spent the whole season catching and studying them. It was a beautiful experience." He further details, "Byzantine was coming up on its seventeenth year of existence and, just like the cicada, we spent the last sixteen years underground. So, 'The Cicada Tree' is a metaphor for the lifespan of Byzantine."
This is one of the more complex and technical of all of the songs. Both guitars and bass weaving together in a unison that builds an amazing structure to be heard in between the verses. "A calendar underground. A life of slumber we won't be found. So new to wings and to flight. Our stuttered song a proof of life to be."
9. Verses of Violence - This is the pissed off song on the record for sure. Though these guys have given this song a fantastic acoustic intro that is beautifully highlighted by a light synth in the background. Once again, setting the precedent for the rest of the song, the track evolves into a crushing groove that doesn't relent. It flirts with many genres as it progresses. What balls this band has!
Thematically, I think the song is about the conversation we have with ourselves interiorly. If you're like me, often times these words can be filled with bitter contempt for current conditions and people that just plain annoy the shit out of me. To exasperate the situation I never sit down with a close friend or loved one and discuss these things. My silence sets into motion a feedback loop from hell inside my head that slowly poisons my attitude and outlook on life. Thus, I suffer from 'Verses of Violence' of my own. Here is an example from Chris's amazing lyrics that make this point clear for me. "We never benefit from silence. It drags us down. And now our bearings are unknown. We'll never understand verses of violence. Dragging us down". In a nutshell folks, we are what we think. That is the message of this song.
The music to go from strength to strength, becoming more and more brutal as it progresses. You can feel the anger coming off the every instrument during the versus. This thunderous finale closes with a classical guitar styled composition that makes the hair on the back of my neck stand up.
ON LYRICAL THEMES
The World is run by an oligarchy of wealthy hypocrites who are criminals by any ordinary standard. They have perpetuated a society of victims, fear and gradually eroded liberties which were once were sacred. This fear is resolved in one of two ways – Denial and Anger. This has split civilization into two or more factions.
There are Bourgeois Members of these factions who essentially are cowards and keep their heads down. The Bourgeois are hypnotized by repeated phraseology etc. which leads them to become blind followers of the criminals who least benefit them or they bitch about the problems and perpetuate the hatred with no action behind it.
Given the state of civilization, the next movement in "Vile Maxim" is a call to arms, even a manifesto of sorts and an expunging of hatred. Alas there is no resolution
"Map of the Creator" shows the beginning of a sea change from Creator/Maker to Mother Earth. In line with this is the title of the record Cicada which is one of the few insects who can metamorphic-ally change without a pupa stage or a cocoon. It just changes in its normal form and it has come to be a symbol for change, rebirth, etc. This song represents the beginning of the re-birth Dead as Leaves." followed by the completion of rebirth in TrapJaw and one of the most profound lyrical lines I have heard "Man will always try to surrender his free-will." In "TrapJaw" we see a rotation to Mother Earth, instinct and "do what thou wilt"
"Trapjaw" also brings a moment of clarity and truth at the beginning. Starting the "Subjugated" the change is complete and it's time to take action. The subject has cast off all dead weight from mind, body, spirit. Arrogance and Pride have cost civilization its existence. Heaven is gone as is Hell. No God is coming to help you and your prideful self-righteousness. You are going into the abyss to be quarantined. Which leaves the song hanging in a sort of existential place and could bring about and existential crisis. The word quarantined is an interesting word which could mean that these are sick ones who cannot pollute the Universe anymore. I suppose another interpretation of quarantined could be a sort of purgatory of sorts.
I imagine there are many interpretations to these sophisticated lyrics. The great thing is that there isn't a clear closure allowing you to imagine what it might be.
CONCLUSION
I have followed these guys since then through to the following three albums. Every single time I pick up a new record from them I am filled with anticipation. Mega props to Mr. Matt Bowles who did a phenomenal job playing the drums! I have loved watching these guys grow as a unit in spite of ups and downs and I must say that this is absolutely the strongest and most balanced Byzantine record to date. They have raised the bar for themselves far beyond what I expected and each time I listen to "The Cicada Tree" I discover something new. A diamond in the rough for sure. A cathartic metal masterpiece that should be in every metalian's collection.
A special thanks to Chris Ojeda for granting me access to the lyrics for the purpose of this review and Metal Blade records for giving me the opportunity.
-Brian "Red Baron" Biggerstaff
This album can also be purchased in the following formats at the Metal Blade Records website right
HERE!
--CD
--180g black 2LP + etching (limited to 150 copies - USA exclusive)
--peach orange marbled 2LP + etching (limited to 350 copies - USA exclusive)
--clear pastel rose 2LP + etching (limited to 100 copies - EU exclusive)
* exclusive bundles with a shirt, plus digital options are also available!
Byzantine is:
Chris Ojeda - Vocals, rhythm guitar, synth
Brian Henderson - Vocals, lead guitar
Sean Sydnor - Bass guitar, acoustic guitar
Matt Bowles - Drums
Check out Byzantine online:
Band Website:
HERE!
Facebook:
HERE!
YouTube:
HERE!
Instagram:
HERE!
All songs written, arranged and performed by Byzantine.
All lyrics written by Byzantine and co-written by Jamie Rakes.
Recorded at Byzantine Studios in Charleston, WV
and 7over8 Recording Studio in Little River, SC
Engineered by Jay Hannon
Produced, mixed and mastered by Jay Hannon at 7over8 Recording Studio in Little River, SC
Read More News
Tags:
Byzantine, The Cicada Tree, Trapjaw, Vile Maxim, Heavy Metal



Red Baron

July 27, 2017


More News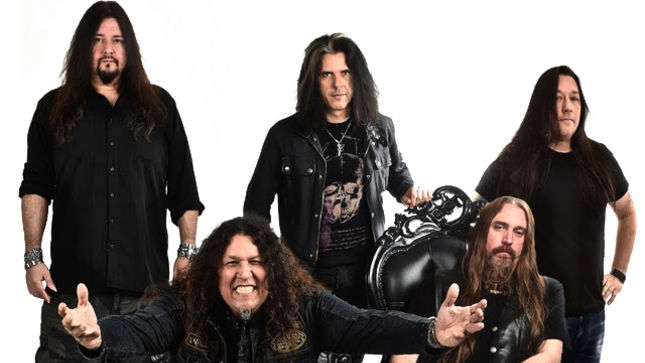 Bay Area Thrash "Titans" Testament Share Their Savage New "Creation" With the World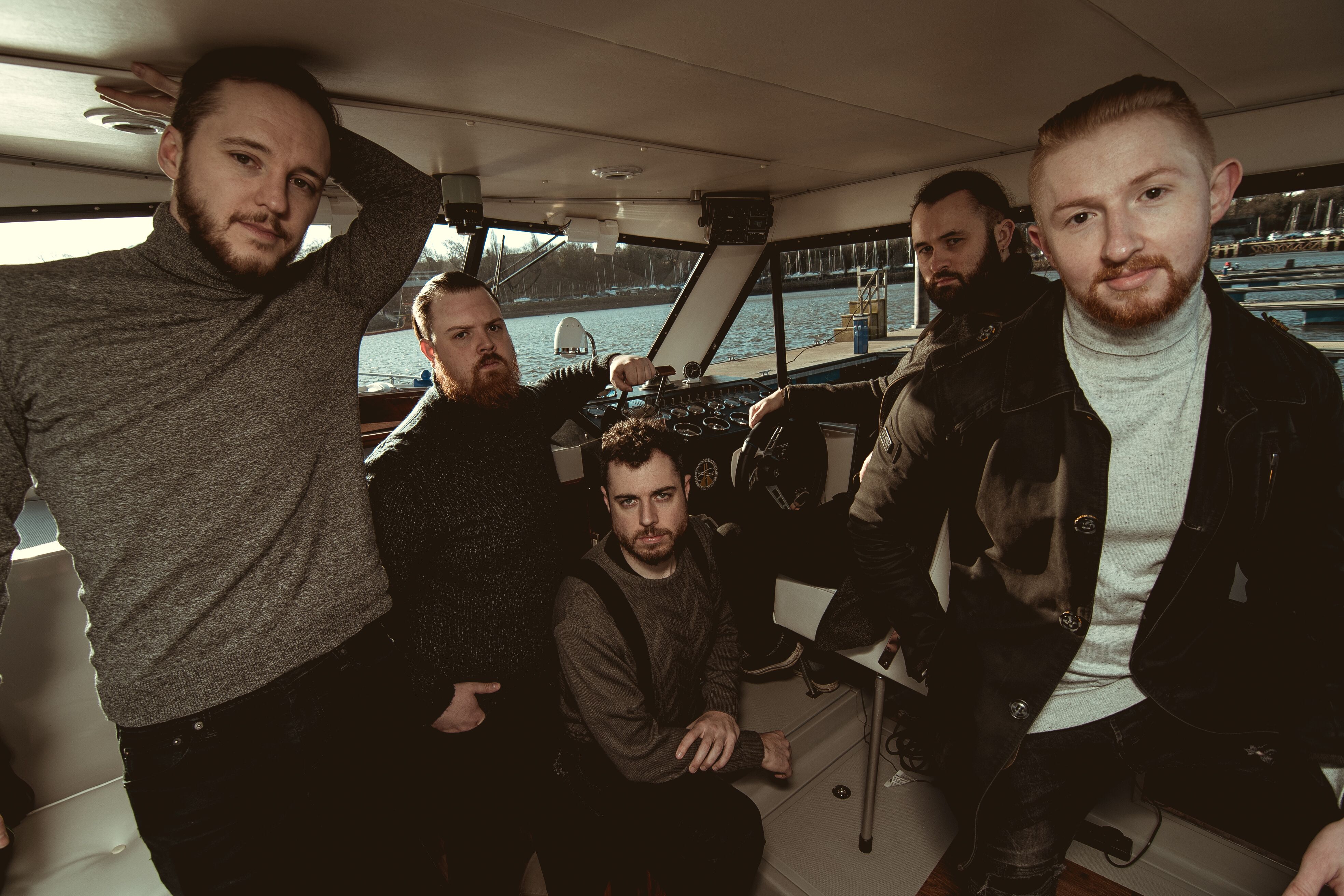 TIBERIUS NEW SINGLE OUT NOW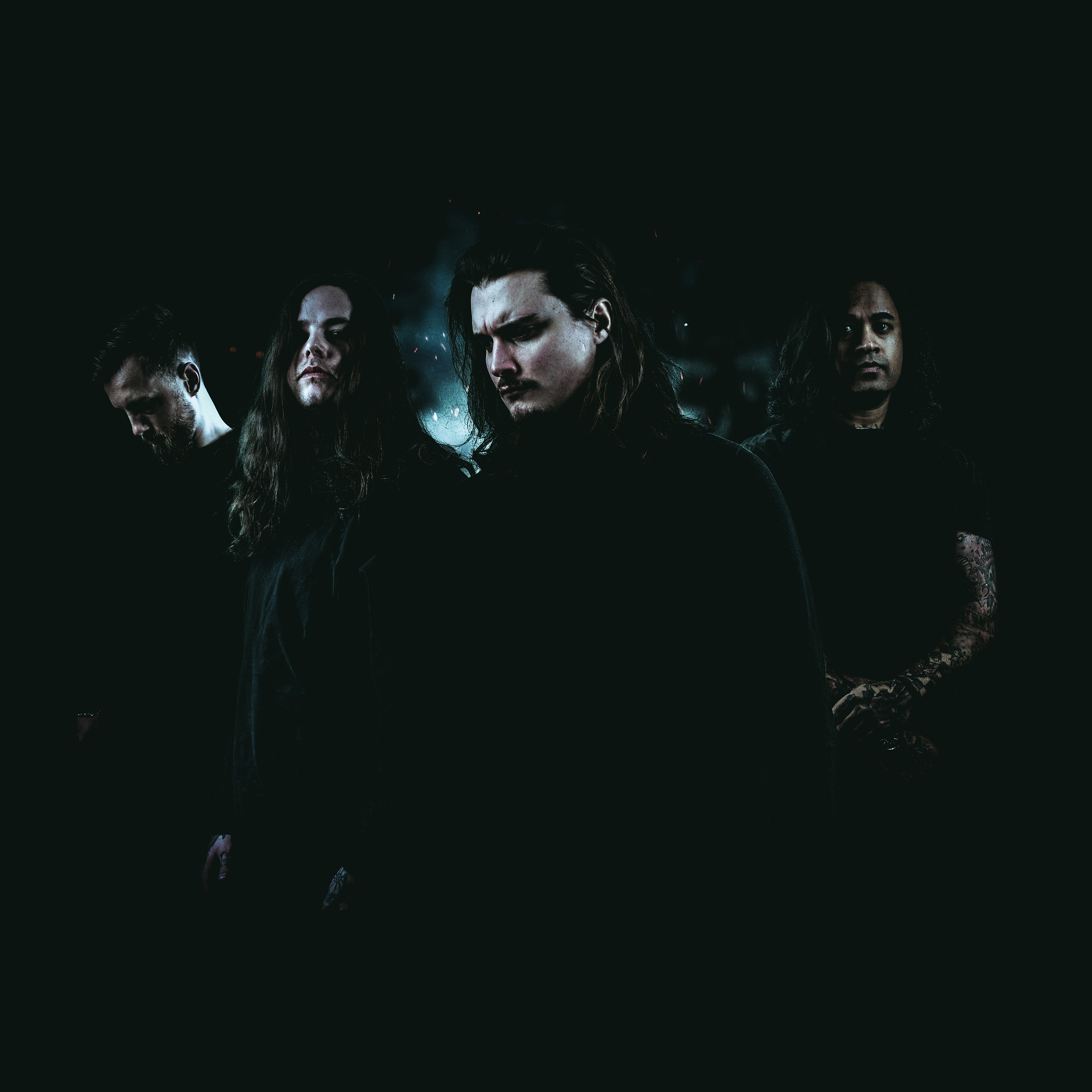 ORBIT CULTURE Partners With Revolver To Exclusively Debut New Music Video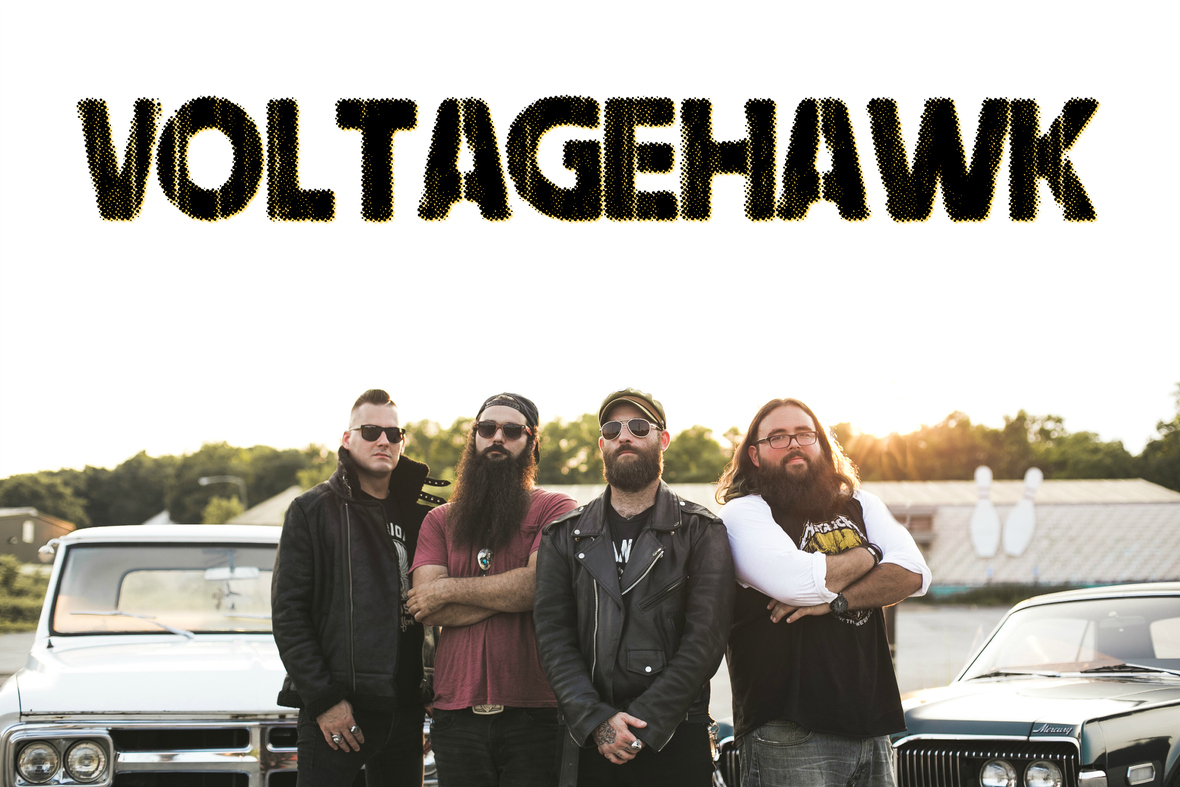 VOLTAGEHAWK Releases Official Lyric Video for "Modern Gasoline"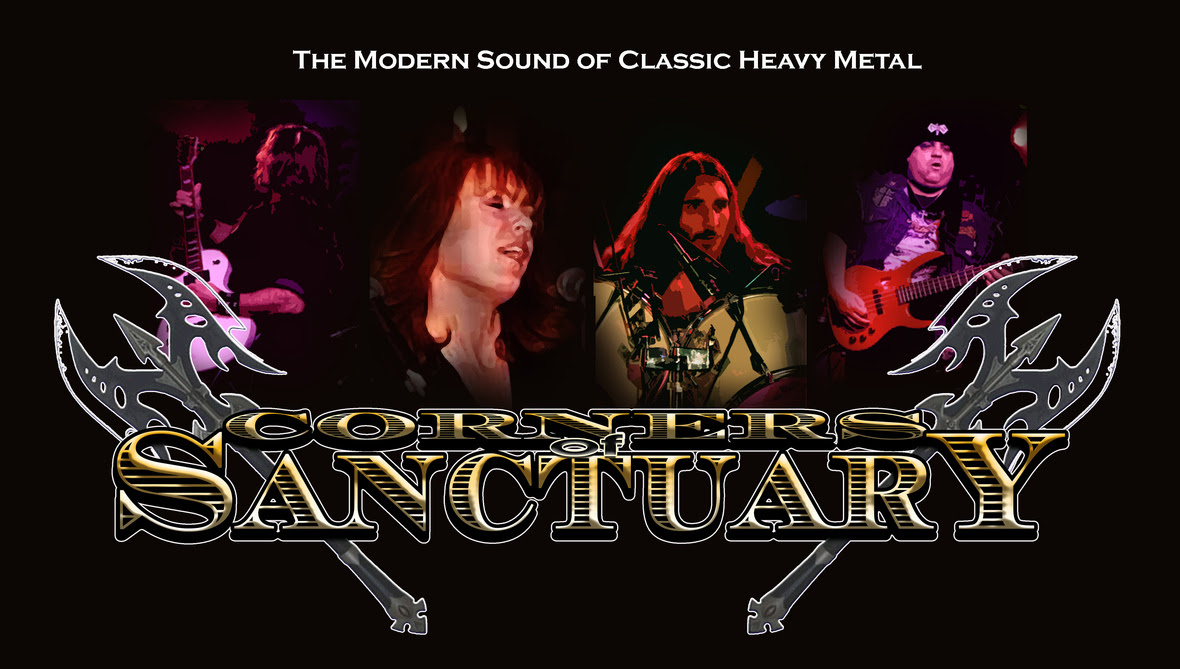 Corners of Sanctuary Release New EP, Video and Free Download