IRON MAIDEN - Live in St. Louis - REVIEW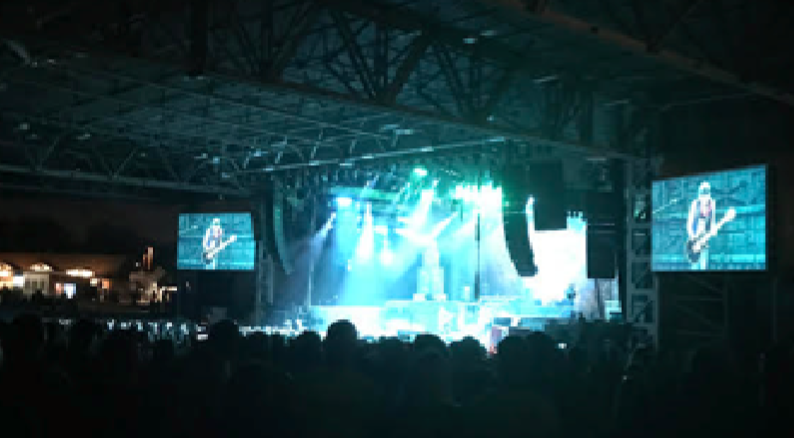 Iron Maiden in the summer of 2012.
That night was the night I saw Iron Maiden and Alice Cooper live! Alice Cooper did a surprisingly short set (only about 45 minutes), and even though I don't own any Alice Cooper albums I still enjoyed the set and recognized most of the songs. "The Black Widow" (the opening song), "I'm Eighteen", "Billion Dollar Babies", and "No More Mr. Nice Guy" were the highlights of his set. He changed costumes a lot, and had a big Frankenstein monster onstage during "Feed My Frankenstein" and had balloons and confetti everywhere during "School's Out". I was really pumped about seeing Iron Maiden, as they have been one of my favorite bands since I was 14 years old and I've always hoped for the day I'd get to see them live.
14,000 people attended this show and it was there first show in Atlanta, GA since 1996, so I obviously wasn't alone in my anticipation. They had a pretty solid live sound even if they weren't really that loud and they had a KILLER set list (comprised entirely of '80s material save two songs from 1992's Fear of the Dark. It was also an hour longer than Alice's set). The stage setup was great, too, with plenty of '80s artwork displayed proudly during their performance. So, why wasn't this one of the best concerts I had ever seen?
The energy was lacking during most of the show. They moved around onstage a little bit here and there, but--to my disappointment--the songs were not executed with enough enthusiasm. "The Prisoner", in particular, was one song where they just weren't playing the music like they meant it. Despite this major flaw, I still had a good time. I enjoyed singing along with all of the songs and being with my friends, but it still should have been better than it was. An Iron Maiden concert was something that I needed to experience at some point in my life, so I'm glad it finally happened.
Iron Maiden in the summer of 2017
Fast forward five years later, and Iron Maiden is touring the States once again. This time, rather than a complete throwback tour, Steve Harris and company are supporting 2015's The Book of Souls. Even though I felt their energy was not up to par the first time I saw them, I love the band very much, so I felt that I could give them another chance. Luckily, I saw a much livelier version of Iron Maiden than the one that performed in Georgia's traffic-infested state capital during my first experience.
Many of their trademark moves that you've probably seen from their live DVDs were prevalent in this show. You had Jamick Gers running all of their stage, Dave Murray noodling his mouth to his solos, and Bruce Dickinson—where should I even start? He truly is an amazing front man, possessing an abundance of charisma and humor that so many cannot attempt to match. He ran all across the tall stage setup, and made various jokes about the overwhelming St. Louis humidity. Dickinson promised fans earlier on that they'd be planning plenty of material from their newest release, as well as a lot of material from "other s**t", then explained that, "Other s**t is a technical term." During his more serious moments, he expressed that they kept going in an outside venue during the 95 degree weather because the fans were there to see them, and also spoke of how their music brings people together.
Of course, legendary mascot Eddie was included in the mix, too. Gers would kick in his direction, while Dickinson threw some punches at him, then ripped out his heart and squeezed the blood out of it. They also had a different banner for nearly every song, displaying a gallery of various Eddie portraits throughout the band's career. Dickinson even wore a few different costumes during different songs; including a monkey mask and an 18th-century-style Russian army uniform. He joked about how they had to return all of these props to the store after the tour, saying, "I don't know who's going to use it next, your guess is as good as mine", then responded to one audience member's idea with, "Metallica? No, it's not their style."
You could tell that they were using the recording of "Powerslave" while the song was playing because of the instantly noticeable backing vocals in the chorus. Of course, hearing oldies like "The Trooper" and "Children of the Damned" was wonderful, but I also enjoyed the newer songs more than I did when I first heard the album. The only moment where the band seemed to be dragging or disinterested was during the first few minutes of "Fear of the Dark", but they revived their energy in the middle of the song. The set list went something like this (and I'm not totally sure about all of the new songs or the order):
If Eternity Should Fail
Speed of Light
Children of the Damned
Powerslave
The Red and the Black
When the River Runs Deep
Wrathchild
The Great Unknown
The Book of Souls
The Trooper
Tears of a Clown
Fear of the Dark
Iron Maiden Encore:
The Number of the Beast
Blood Brothers
Wasted Years
While some bands just want to plug in and play, Iron Maiden is a band that delivers more than just a concert full of great tunes. They truly go above and beyond to give their audience a show full of stunning props, costumes, and other visual cues; while ensuring that those cues still tie into the songs they're playing.
Just as some people spend an abundance of time and money to make their Halloween costume as perfect as they envision it for one holiday party, Iron Maiden puts forth that same dedication into making Utopian concerts. It's not easy to achieve that successfully when your album artwork is already on a high pedestal, and even metal's harshest detractors have to give Maiden credit for that.
-Nick Statuto
Read More News
Tags:
Iron Maiden, Ghost, Alice Cooper, Eddie, St. Louis



Nick Statuto

July 26, 2017


More News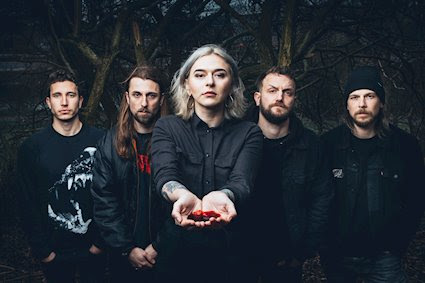 ENOM PRISON to release their newest album titled, "Primeval" On October 9th via Prosthetic Records!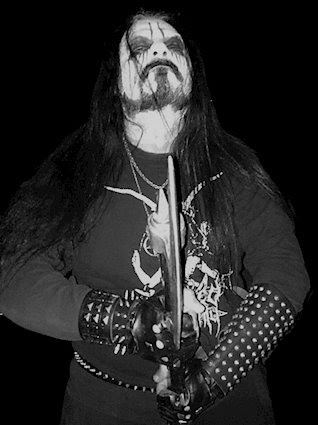 Hailing from Greece, SAD is set to release their newest album, "Misty Breath of Ancient Forests", via PURITY THROUGH FIRE!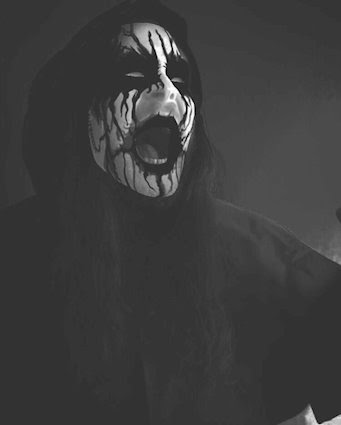 CALIGARI RECORDS to KYRIOS' striking debut EP, "Saturnal Chambers", on cassette tape format!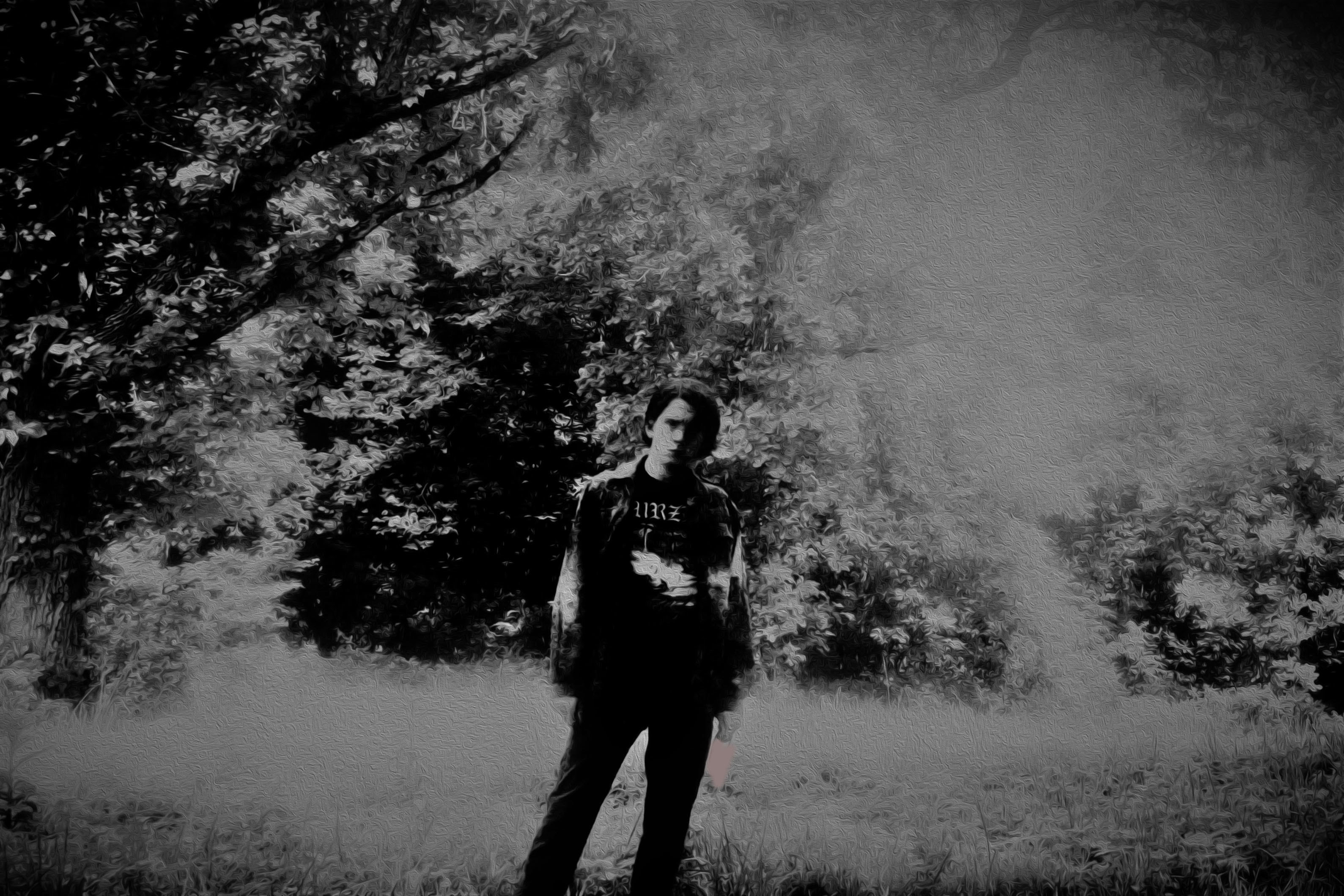 Listen to Mørk Hest's recently released EP, "Unsound Despair" in its entirety here!
TARJA ANNOUNCES REISSUE OF FROM SPIRITS AND GHOSTS (SCORE FOR A DARK CHRISTMAS)