Chicago's MORDATORIUM Debut New Song: "Biting Cold"
Toilet ov Hell has premiered a new song from Chicago Death Metal trio MORDATORIUM. The song is"Biting Cold" and is taken from forthcoming album Obsessed with Death . Stream that beast exclusively at the following link:
HERE!
MORDATORIUM will release Obsessed With Death on August 25. Inspired by the likes of GRAVE, CARCASS, VALLENFYRE, ENTRAILS, and early ENTOMBED, MORDATORIUM deliver harsh, biting Death Metal fueled by the sounds of the early British and Swedish scenes. A promo video for new song "The Culling" is available here.
Pre-order:
HERE!
With main man Andrew Oosterbaan handling guitars, bass, and vocal duties alongside Pearl Kacew on drums, recording for Obsessed With Death began over the final months of 2016 and the album was completed in the spring of 2017. The cover artwork and visual design was created by Lauren Gornik Illustration.
Andrew Oosterbaan comments: "We're very excited to present this album, as it has been a long time in the making. A couple of the songs are almost two years old now! It's also a big pleasure to be able to unleash the first full-length MORDATORIUM release featuring acoustic drums and my longtime partner in crime Pearl. Obsessed With Death continues the trend begun on 2014's 'Raw,' steering away from the more melodic and experimental material of MORDATORIUM 's early years in favor of some more straight forward and nasty sounding death metal. I absolutely love the old-school looking artwork that Lauren did for us, as I feel it fits the current style of the band nicely."
"A fuzzy, crunchy style of death metal in the same vein as Entrails or Grave, but if either of those bands had been raised in a cave beneath a swamp. It's straightforward, it's filthy, and it's catchy as hell."
- Toilet ov Hell
Track List:
1. Rampage
2. Obsessed With Death
3. Beheaded
4. The Culling
5. Biting Cold
6. Murder Castle
7. Overmind
8. The Gallows
9. The Butcher
Recording Credits:
Andrew Oosterbaan - Vocals, guitars, bass
Pearl Kacew - Drums
BIO
Begun as a hobby project by guitarist/vocalist Andrew Oosterbaan in 2007, Mordatorium was realized as a full band in late 2014. Comprised of several members from experienced local acts, and with a handful of releases (consisting of only Oosterbaan and a drum machine) providing a wealth of material to perform, the newly formed Mordatorium quickly took to playing out around the Chicago metal scene.
The band soon set to remixing and re-releasing Oosterbaan's last solo effort, Raw, in 2015 - an album inspired by tales of murder and criminal psychology that make up the bulk of the band's live shows. The band then set to writing a follow up, continuing to move away from the more melodic and varied early material and towards a more stripped down and focused sound inspired by early 90's death metal acts.
After splitting with longtime bassist Nigel Bravo, core members Oosterbaan and drummer Pearl Kacew constructed a home studio and set to work finalizing their next album, entitled Obsessed With Death in the fall of 2016. With new bassist Jon Corston completing the lineup, Mordatorium now prepares to unleash their next set of songs upon all those who crave rotten death metal.
Facebook:
HERE!
Twitter
HERE!
YouTube:
HERE!
Bandcamp:
HERE!
Read More News
Tags:
MORDATORIUM, The Culling, Obsessed with Death, Death Metal



Red Baron

July 26, 2017


More News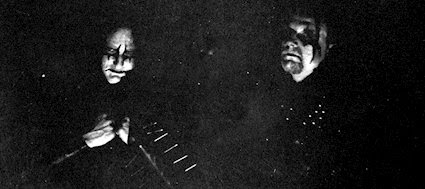 ICHOR: new promo materials from SEANCE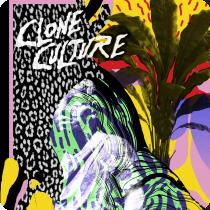 CLONE CULTURE (Dark Wave/ Post-Punk)

SPEARHEAD Pacifism is Cowardice Out November.

ZEALOT CULT (ire) Debut Album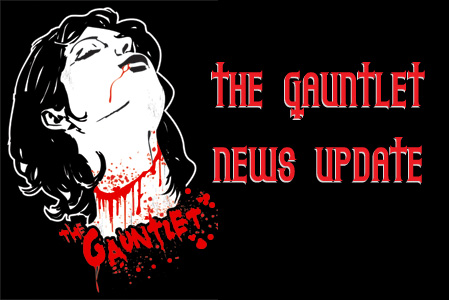 FUNERAL CHIC - New LP - New Video
More News