VENOM INC. Discuss "Avé" Album Art in Third Episode of Video Interview Series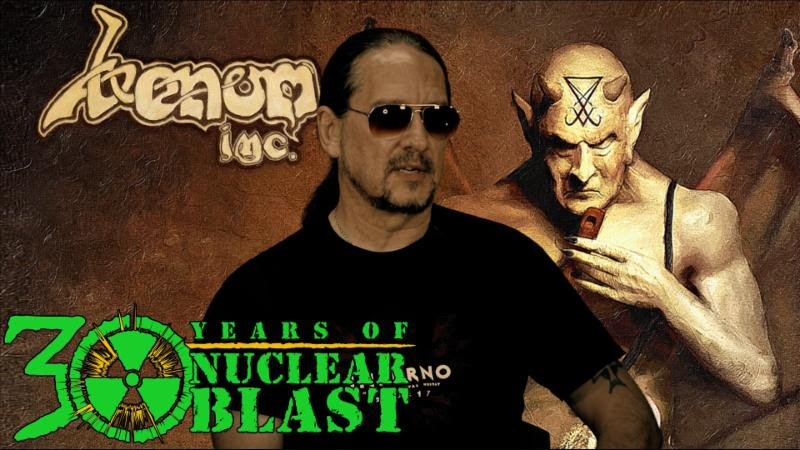 Black metal originators VENOM INC. will release their upcoming full-length album, Avé, out August 11, 2017 via Nuclear Blast. Today, you can watch the third installment of the band's one-on-one video interview series describing behind-the-scenes details on Avé. This video discusses the album's intricate album art. Watch here:
Check out the first two video series installments here:
Part 1 - signing to Nuclear Blast:
Part 2 - writing Avé:
Hear two new tracks from Avé now:
"Dein Fleisch" music video:
"Avé Satanas" track video:
Pre-order your copy of Avé
HERE!
VENOM INC. will kick off their upcoming Blood Stained Earth headline tour, featuring support from Goatwhore, Toxic Holocaust and The Convalescence, on September 1. Tickets for each date of the Blood Stained Earth tour, in addition to exclusive, limited VENOM INC. meet & greet packages, are available now via www.venom-inc.com.
In addition to the tour, VENOM INC. are set to perform dates in Europe throughout 2017, including stops at MetalDays Festival, Heavy Metal Cauldron and others. The band will perform classic Venom sets and new tracks. See below for all current performance dates.
VENOM INC. Summer Dates:
7/24 - Sotocje, Slovenia @ MetalDays Festival
7/29 - Thiesi, Sardinia, Italy @ Bardaneris
8/5 - Lyon, France @ Sylak Open Air
VENOM INC.'s Blood Stained Earth Tour w/ Goatwhore, Toxic Holocaust and The Convalescence:
9/1 - Philadelphia, PA @ Voltage
9/2 - New York, NY @ Gramercy Theater
9/3 - Boston, MA @ Brighton Music Hall
9/4 - Montreal, QC @ Les Foufounes Electriques
9/5 - Toronto, ON @ Mod Club
9/6 - Detroit, MI @ Harpos
9/7 - Cleveland, OH @ Agora Ballroom
9/8 - Chicago, IL @ Reggies
9/9 - Cave In Rock, IL @ Full Terror Metal Fest
9/10 - Kansas City, MO @ Riot Room
9/11 - Denver, CO @ Marquis Theater
9/13 - Spokane, WA @ The Pin
9/14 - Seattle, WA @ Studio 7
9/15 - Vancouver, BC @ Rickshaw Theater
9/16 - Portland, OR @ Hawthorne Theater
9/18 - San Francisco, CA @ Slims
9/19 - Los Angeles, CA @ The Roxy Theatre
9/20 - San Diego, CA @ Brick By Brick
9/21 - Phoenix, AZ @ Club Red
9/22 - El Paso, TX @ Tricky Falls
9/23 - Dallas, TX @ Gas Monkey
9/24 - Austin, TX @ Grizzly Hall
9/25 - Houston, TX @ White Oak Music Hall
9/26 - New Orleans, LA @ Parish at HOB
9/28 - Miami, FL @ Churchill's
9/29 - Tampa, FL @ Orpheum
9/30 - Orlando, FL @ The Haven
10/1 - Atlanta, GA @ Masquerade
10/2 - Baltimore, MD @ Soundstage
VENOM INC. Fall Festival Dates:
10/27 - Helsinki, Finland @ Heavy Metal Cauldron
Regardless of your take on black metal forefathers Venom, they are the undisputed originators of extreme metal as we know it. Almost 40 years after their inception, the revitalized 1989-1992 line-up of guitarist Jeff "Mantas" Dunn, vocalist/bassist Tony "Demolition Man" Dolan and drummer Anthony "Abaddon" Bray have returned with a monster of an album.
Going into writing Avé, VENOM INC. realized their live performance was the key to creating an album that would be a metal classic. It was clear that any songs the trio came up with had to have the intensity, the honesty and the aggression that was happening for VENOM INC. in a live situation. Simply put, they needed to translate what they do on stage onto a record. Not once did they look back on the Venom catalogue and think, "We have to write another 'Black Metal' or another 'Schizo'..." The focus is on VENOM INC. and everything the rejuvenated three-piece do in the here and now.
While unexpected at the outset, the end result of this reunion is an album that true Venom fans will gladly add to the top of their playlists.
Avétrack listing:
01. Ave Satanas
02. Forged In Hell
03. Metal We Bleed
04. Dein Fleisch
05. Blood Stained
06. Time To Die
07. The Evil Dead
08. Preacher Man
09. War
10. I Kneel To No God
11. Black N Roll
VENOM INC. is:
Jeff "Mantas" Dunn | guitars
Tony "Demolition Man" Dolan | bass, vocals
Anthony "Abaddon" Bray | drums
VENOM INC. online:
Venom Inc.
Facebook
Nuclear Blast
Read More News
Tags:
Venom, Avé, Blood Stained Earth, Dein Fleisch, Goatwhore



Red Baron

July 20, 2017


More News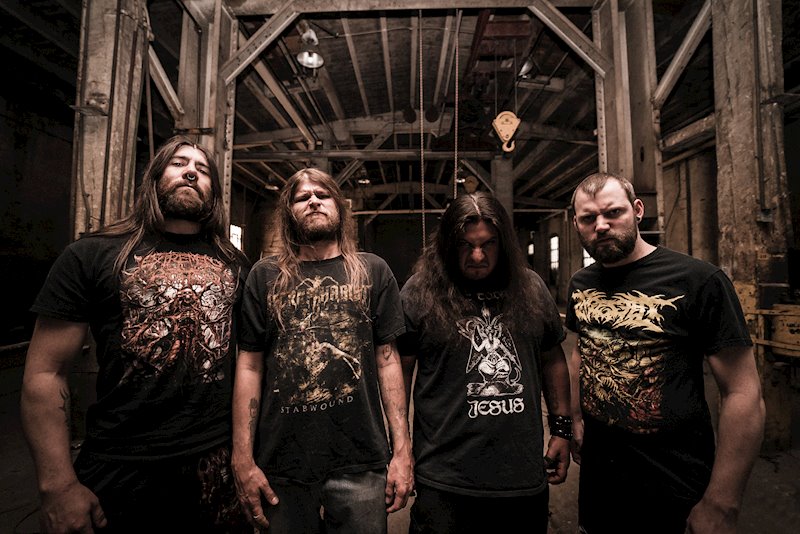 Angelic Desolation to self-release their debut album, "Quorum of Unspeakable Curses"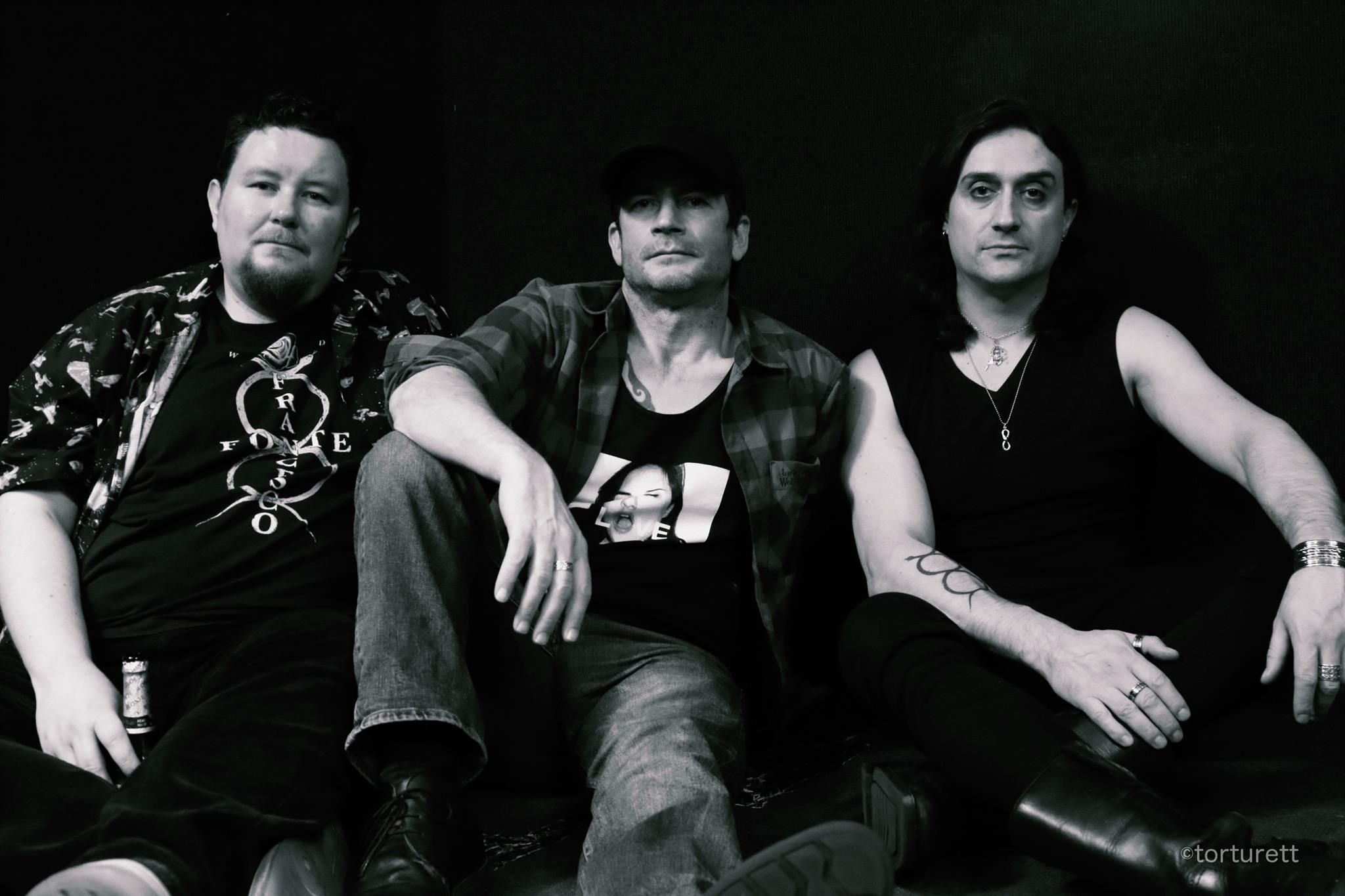 Read about 8SNAKE and their new surprise album 'Kuiper Belt'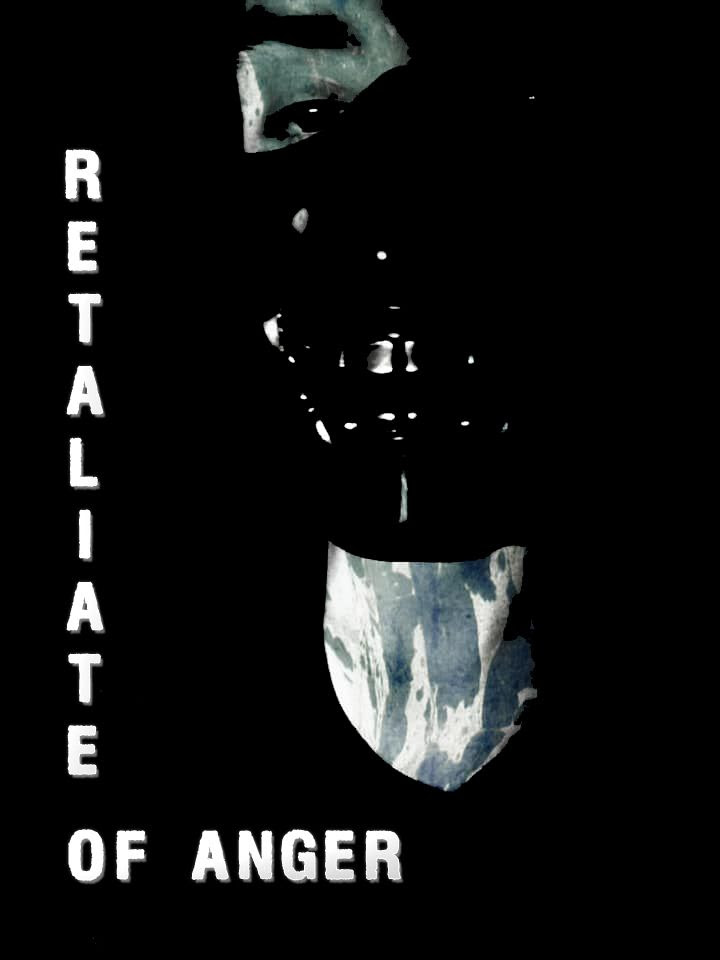 ELECTRO-INDUSTRIAL / GLITCH PROJECT RETALIATE OF ANGER RELEASES NEW ALBUM "RELIC"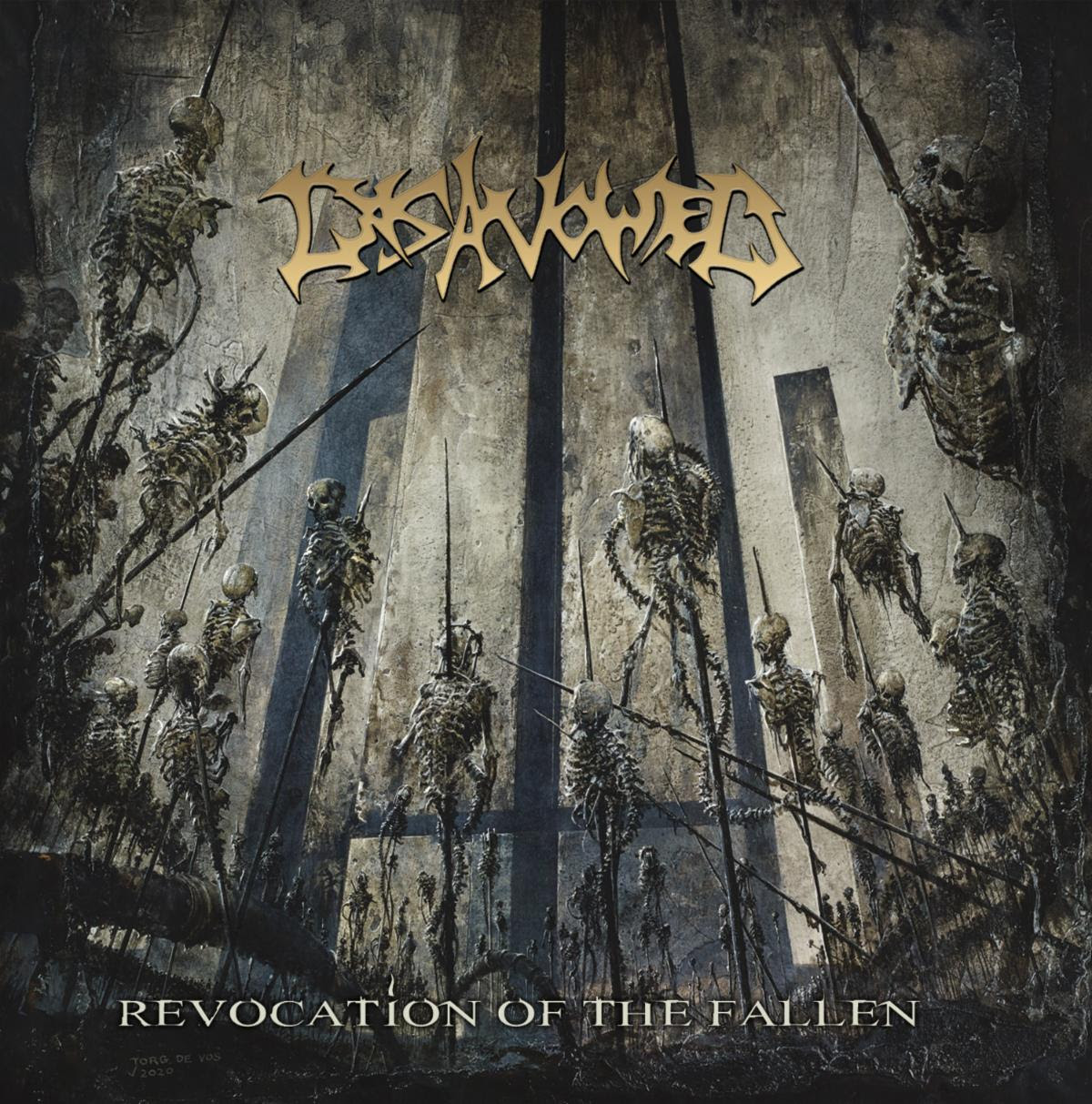 DISAVOWED's 'Revocation of the Fallen' Out Now and Streaming!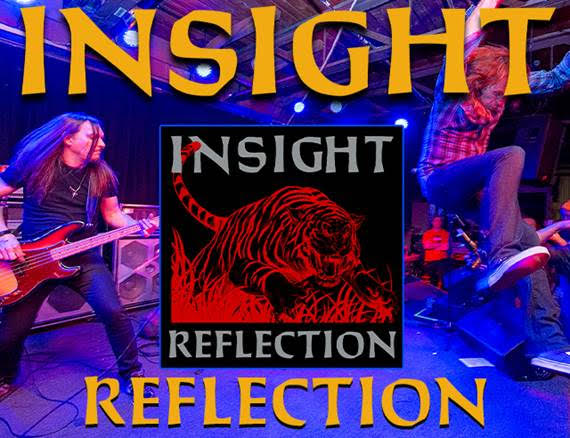 Hardcore Vets INSIGHT Streaming Discography Collection!