Finland's Mausoleum Gate Releasing 'Into a Dark Divinity' September 8th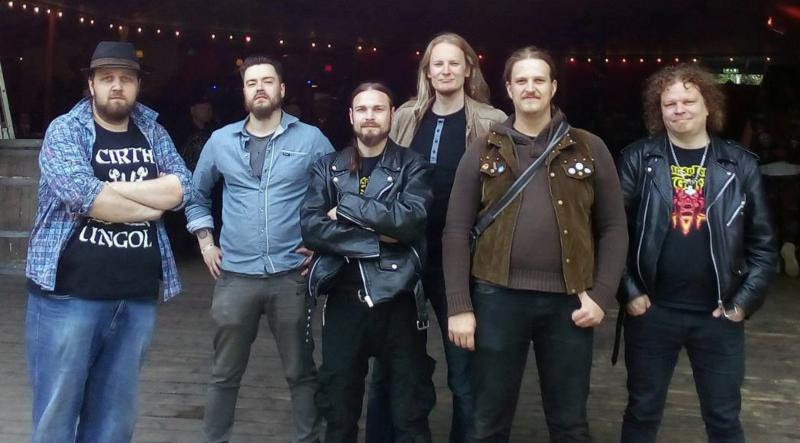 MAUSOLEUM GATE's 2014 self-titled debut album was not as much of a revelation as it was a reminder of how vintage metal should be played. Bucking virtually every modern production trend, the Finns greeted audiences with a warm analog production sound, flanked by the star-gazing vocals of V-P Varpula and the classy twin guitar action of
Count LaFey and Kasperi Puranen. Critical and fan acclaim soon followed, along with key festival appearances at Keep It True and Muskelrock, with many hailing MAUSOLEUM GATE as one of the most exciting new retro metal bands on the scene.
Three years removed from their debut, the Finns return with the six-song Into a Dark Divinity, which is set for a September 8 release via Cruz Del Sur Music. Capitalizing on the self-titled debut's majestic sound, MAUSOLEUM GATE harnesses the keyboard-dominated bravado of classic DEEP PURPLE and RAINBOW and blends it with the proto metal visions of MANILLA ROAD and early IRON MAIDEN.
With an increased emphasis on Hammond C3 organ and keyboard interplay (courtesy of bass player Wicked Ischianus), songs such as "Condemned To Darkness" and the lurking "Apophis" augment the high-wire vocals of Varpula, who has further established himself as one of the most distinctive vocalists in traditional metal. The melody-driven
"Solomon's Key" and NWOBHM-inspired "Horns" recall an era where actual songwriting would make or break a band. The graceful closing title track also offers up a new angle from MAUSOLEUM GATE, showcasing lush textures and atmospheric acoustic guitar work.
A must-have for any and all traditional metal aficionados, Into a Dark Divinity proves
MAUSOLEUM GATE are one of the scene's best new true metal torchbearers. Singular, alluring and able to captivate audiences of all varieties, MAUSOLEUM GATE represent a new front in authentic vintage metal. Sophomore slump be damned - MAUSOLEUM GATE are the real deal.
"One of the best newcomers in years" - Deaf Forever
Track Listing:
1. Condemned To Darkness
2. Burn The Witches At Dawn
3. Apophis
4. Solomon's Key
5. Horns
6. Into A Dark Divinity
Band lineup:
V-P. Varpula - Vocals
Count L.F. - Guitars
Kasperi Puranen - Guitars
Wicked Ischianus - Bass, Hammond C3 organ, Mellotron M400, MiniMoog synthesizer, Kong MS20, Petrof Piano
Oscar Razanez - Drums
Discography:
Mausoleum Gate ( 2014, Cruz Del Sur Music)
Gateways For the Wicked / Obsessed by Metal Sessions (2014, Self-Released)
Metal And The Might / Demon Soul (7'' 2016, Cruz Del Sur Music)
Read More News
Tags:
MAUSOLEUM GATE, Into a Dark Divinity, Finland



Red Baron

July 18, 2017


More News

EXOCRINE to release their fourth album "Maelstrom" via Unique Leader Records in late June
METAL VETS TRAUMA WORKING ON NEW ALBUM!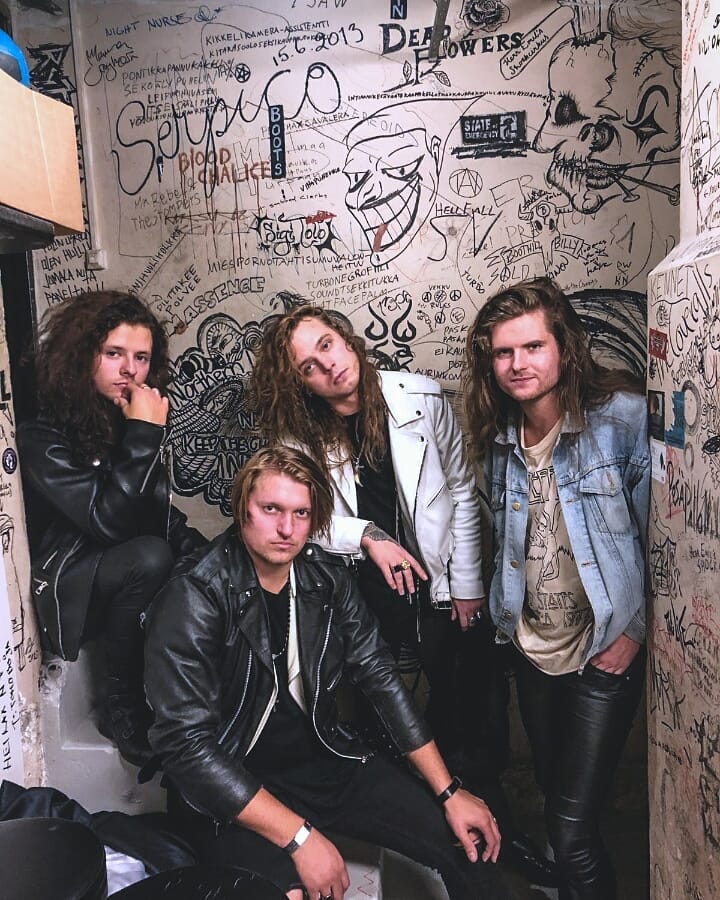 NEW SONG ALERT! Bloody Heels "Ignite The Sky"

Russia's Katalepsy to release their third album "Terra Mortuus Est" this summer!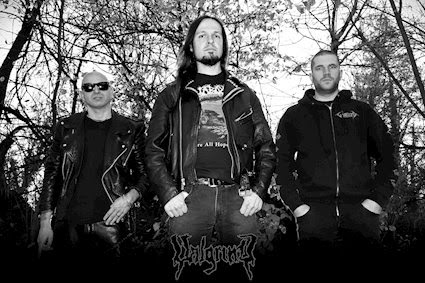 Read about Italy's very own Valgrind and their new album to be released on July 27th!