LEATHERWOLF announce UK dates, new touring member Luke Man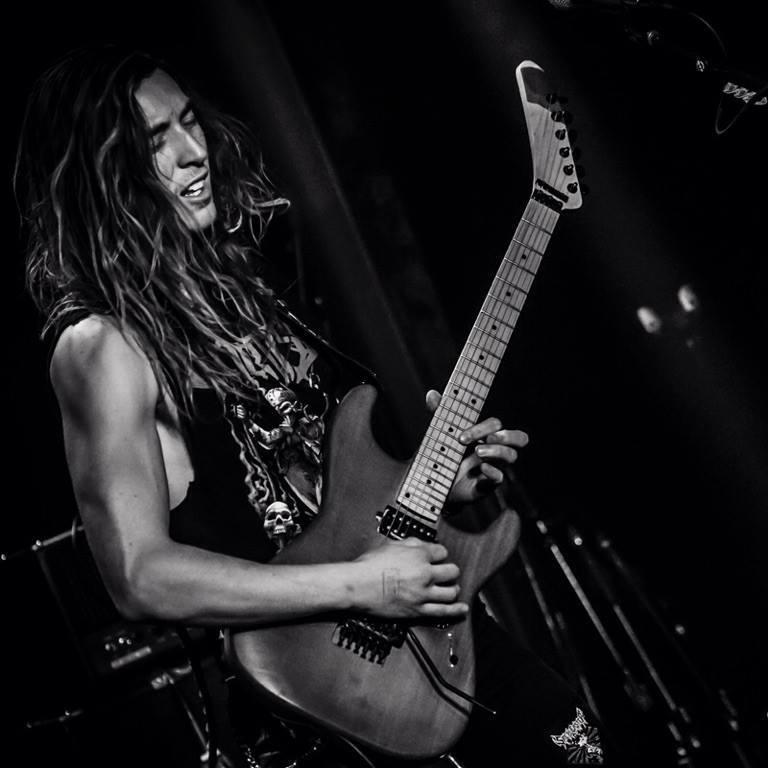 Los Angeles, CA, July 13, 2017 - Southern California's long running Triple Axe Attack, LEATHERWOLF, have announced a UK club tour with special guests THE DARKER MY HORIZON which is set to commence on the heels of the band's Hair Metal Heaven festival appearance at Hull City Hall in Kingston-upon-Hull, England on August 27. Joining original LEATHERWOLF members, Michael Olivieri and Dean Roberts, guitarist Rob Math, and long-time bassist Patrick Guyton on these dates is 21-year old guitar virtuoso Luke Man who, like the band, hails from Orange County, CA.
Explains Olivieri: "Unfortunately, we've had to part ways with Joey Tafolla because he decided to join Graham Bonnet for a tour which collides with our preparations for these upcoming UK shows. Luckily, we found Luke (Man) who is not only an excellent player but happens to live close by and was eager to step in and step up. He's been busting his balls learning the songs and is sounding great! Actually, I went to see him with his band, RAILGUN, when they played the VIP Lounge at the IRON MAIDEN show out in San Bernardino and we jammed a couple of LEATHERWOLF songs! Luke nailed it so I know he'll do great with us. We look forward to unveiling the new line-up live and finally getting back over to Britain for the first time since the 1989 "Street Ready" tour with VOW WOW."
The exact UK tour dates are as follows:
Aug. 27 - Hair Metal Heaven, Hull City Hall - Kingston-upon-Hull
Aug. 28 - Bannerman's - Edinburgh*
Aug. 29 - Tivoli - Buckley*
Aug. 31 - The Iron Road - Evesham*
Sept. 01 - The Pier - Bognar Regis*
Sept. 02 - The Fiddler's Elbow - London*
* with The Darker My Horizon
LEATHERWOLF recently released the "Kill And Kill Again" meets "Wolfman" video, including footage from the band's celebrated 2015 Keep It True festival appearance in Lauda-Königshofen, Germany. The audio track was mixed by legendary producer/engineer Chris Tsangarides (JUDAS PRIEST, THIN LIZZY, ANVIL) at Ecology Room Studios in Kent, England and mastered by Tom Baker (JUDAS PRIEST, ALICE COOPER, AVENGED SEVENFOLD) at Baker Mastering in Calabasas, CA. The clip can be viewed on the band's YouTube channel at:
Read More News
Tags:
Leatherwolf, Darken My Horizon, Hair Metal Heaven, Iron Maiden



Red Baron

July 16, 2017


More News

Read about Darker Half and their newest album, If You Only Knew

Deleo's "Mythomania" to be released June 19th!

Secret Bad Boy release a slow-jam for nihilists: It Was Always Too Late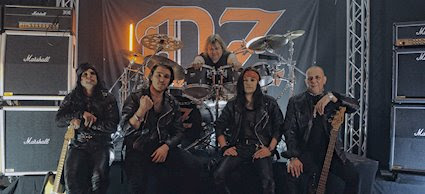 Oz has returned with their new album "Forced Commandments" after 2 years!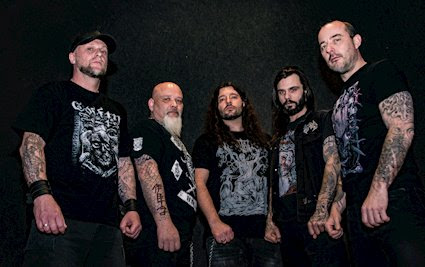 Sinister to release their new album "Deformation Of The Holy Realm" later this month