New Jersey thrashers PARALYSIS are pleased to announce the release of their new album Life Sentence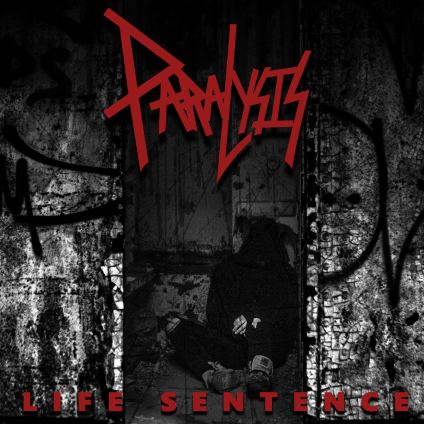 New Jersey thrashers PARALYSIS are pleased to announce the release of their new album Life Sentence. The album is highly recommended for fans of old school thrash like Kreator, Overkill and Exodus.
Paralysis was born immediately after founder Jon Plemenik heard "Crazy Train" by Ozzy Osbourne blaring through the speakers of a football stadium in a YouTube video he watched when young. He discovered how much he loved heavy metal music, and then he realized that music was what he truly wanted to do with his life from that point forward. Coming from a life full of constant struggle and poverty, he planted the seeds for Paralysis in October 2010 when he was playing cover songs night after night in his basement with some local friends. The band would take influence from thrash metal and hardcore bands like Megadeth, Sepultura, D.R.I., Razor, Morbid Saint, Kreator, Tankard, Suicidal Tendencies, Death Angel, Exodus, Anthrax, Demolition Hammer, Leeway, Cro-Mags, Power Trip, Toxic Holocaust, and Iron Reagan. Paralysis would eventually have a full line-up that would perform at open-mic nights at their local music center every Tuesday night in Long Valley, New Jersey. After continuously playing that stage and avidly honing their skills, the band managed to become better and then realized that playing thrash metal was what they truly wanted to do. However, in May 2013, Plemenik felt that the rug was abruptly dragged out from beneath his feet as The Studio at Long Valley closed down. As a result, Plemenik would only begin setting his ambitious sights by beginning to branch out of his hometown and the band played its first show outside Long Valley on July 29th, 2013 at The Championship Bar and Grill in Trenton, NJ opening for 40 Below Summer.
From there, Plemenik and the rest of the band became excited about the future and began to see Paralysis as a serious band. Paralysis has become a significant live performance force in New Jersey and New York City because they continued to play a large volume of shows throughout 2013 and beyond. To many in the area, Paralysis has a reputation of offering a very energetic live show with an electric stage presence by the band members' constant movement, passion, and riffs that command an audience to unleash mayhem. Throughout Paralysis's experiences, they managed to open up for bigger national bands such as Soulfly, D.R.I., Toxic Holocaust, Terrorizer, Toxik, Whiplash, Raven, Hellwitch, Onslaught, Morbid Saint, Artillery, Vektor, Lich King, Blood Feast, Exmortus, Hatchet, Generation Kill, Strike Master, Vision Of Disorder, Act of Defiance, and Sworn Enemy. Paralysis continues to remain active by playing numerous live shows every month and touring throughout the United States.
2015 and 2016 would prove to be a period where Paralysis had several line-up changes that proved to be a challenge, but Plemenik would boldly persist and find a core by adding bassist Patrick Harte, drummer Matt Pavlik, and lead guitarist Ron Iglesias all to the fold. As a result, the band congealed into an alloy of some of the most ferocious, top-notch musicians of its local area and are extremely capable of being the stewards of a cataclysmic thrash attack live and in studio. Paralysis managed to self-release two EPs named No Turning Back and You Can't Win, the later of which features guest appearances from thrash metal legends Gerre (Tankard), Bobby Gustafson (Satan's Taint, Ex-Overkill), and Josh Christian (Toxik). Looking to 2017, the band is ready to initiate a diligent world conquest by touring in support of their current full-length album release, Life Sentence.
Paralysis is:
Jon Plemenik: Vocals/Rhythm Guitar
Patrick Harte: Bass
Ron Iglesias: Lead Guitar
Matt Pavlik: Drums
Read More News
Tags:
Paralysis, Life Sentence, Trash Metal, Kreator, Overkill



Red Baron

July 12, 2017


More News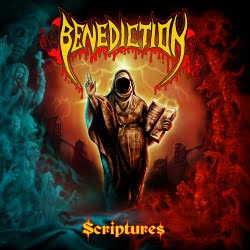 Benediction to release their newest album titled, "Scriptures" next week!
Louisiana's ROMASA to release their new album "Insufferable Cave of Rotting Aspiration" EP this month via Hand Of Death Records!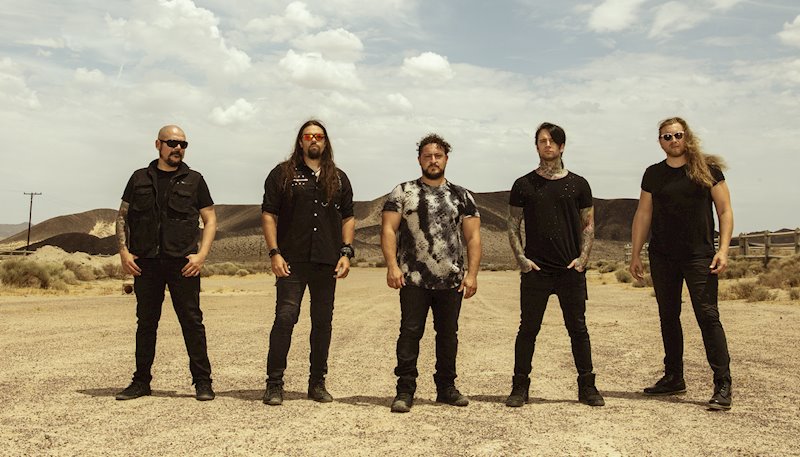 Zero Theorem Launch New Song "Translucent" With Epic Sci-Fi Inspired Video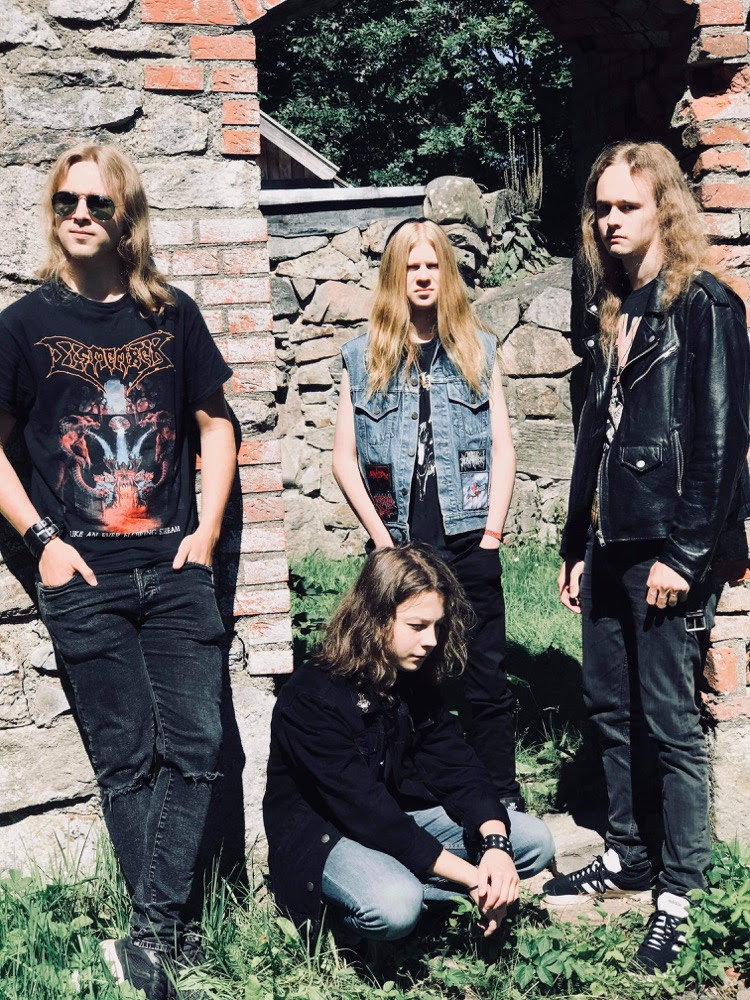 SARCATOR premiere new track at "Deaf Forever' magazine's website - featuring the son of THE CROWN's Marko Tervonen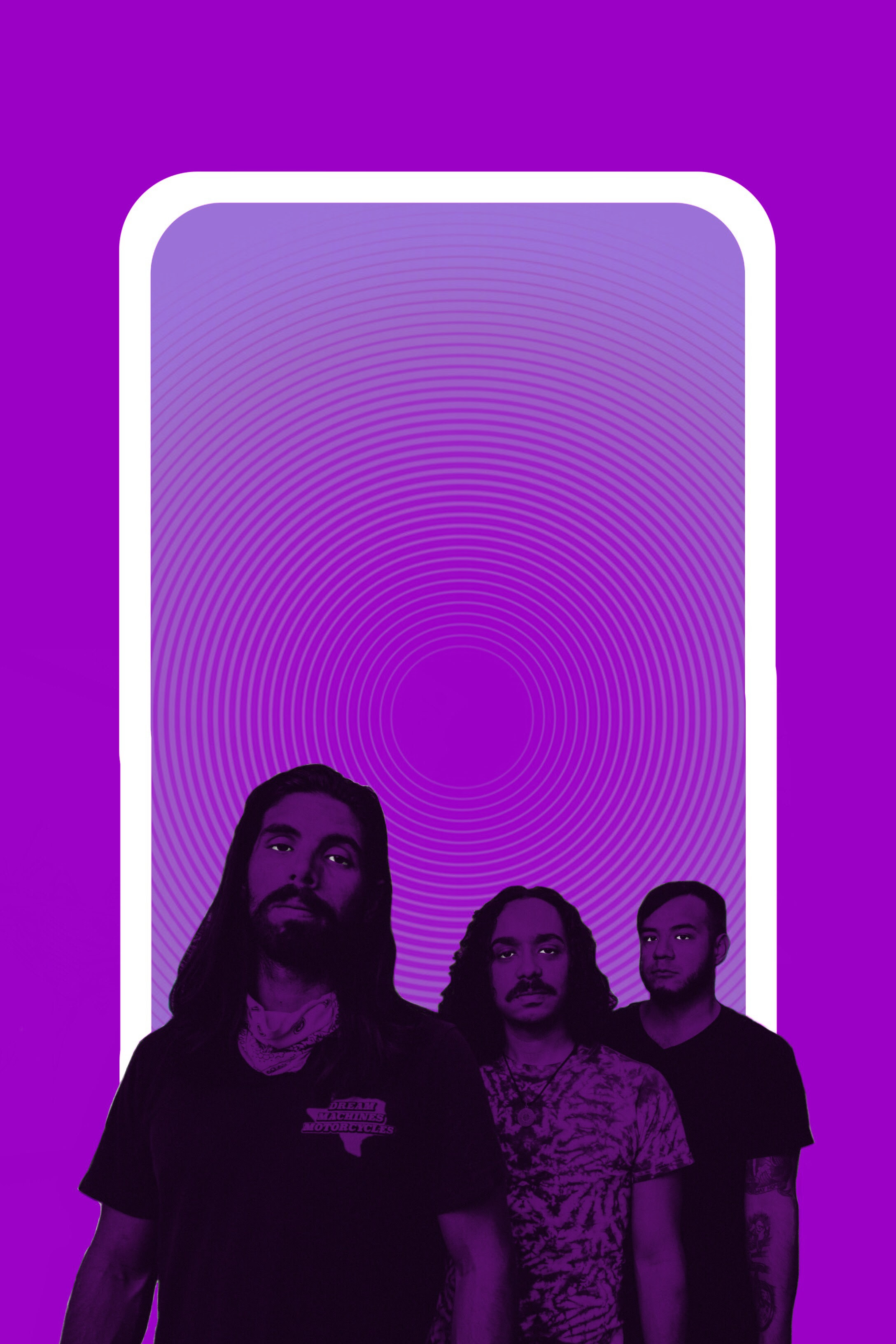 HOLY DEATH TRIO RELEASE NEW SINGLE "BAD VIBRATIONS"