Goatwhore topples Billboard charts
Goatwhore's latest album, Vengeful Ascension - released on June 23rd via Metal Blade Records - toppled Billboard charts upon its first week of release, earning the #4 on Billboard's Heatseeker Albums chart, #6 on the Hard Rock Album Sales chart, #16 on the Hard Rock Albums chart, #11 on the Independent Albums chart, #18 on the Rock Album Sales chart, #49 on the Top 200 Current Albums chart, and #59 on the Top 200 Albums chart, making it the band's highest charting album to-date! In Canada, the record was met with equal accolades, debuting at #19 on the Hard Music chart and #145 on the Top Albums chart.
Goatwhore recently wrapped up a near-three-week headlining tour with Vancouver metallers Anciients. The band will take to the streets again this fall on a North American live takeover supporting UK-based metal icons Venom Inc. "The Blood Stained Earth Tour" will ravage twenty-eight cities from September 1st through October 2nd. Additional support will be provided by Portland punk thrashers Toxic Holocaust and Ohio deathcore unit The Convalescence. See all confirmed dates below.
Goatwhore tour dates
w/ Venom Inc., Toxic Holocaust, The Convalescence
Sept. 1 - Voltage - Philadelphia, PA
Sept. 2 - Gramercy Theater - New York, NY
Sept. 3 - Brighton Music Hall - Boston, MA
Sept. 4 - Les Foufounes Electriques - Montreal, QC
Sept. 5 - Mod Club - Toronto, ON
Sept. 7 - Agora Ballroom - Cleveland, OH
Sept. 8 - Reggies - Chicago, IL
Sept. 9 - Full Terror Metal Fest - Cave In Rock, IL
Sept. 10 - Riot Room - Kansas City, MO
Sept. 11 - Marquis Theater - Denver, CO
Sept. 13 - The Pin - Spokane, WA
Sept. 14 - Studio 7 - Seattle, WA
Sept. 15 - Rickshaw Theater - Vancouver, BC
Sept. 16 - Hawthorne Theater - Portland, OR
Sept. 18 - Slims - San Francisco, CA
Sept. 19 - The Roxy Theatre - Los Angeles, CA
Sept. 20 - Brick By Brick - San Diego, CA
Sept. 21 - Club Red - Phoenix, AZ
Sept. 22 - Tricky Falls - El Paso, TX
Sept. 23 - Gas Monkey - Dallas, TX
Sept. 24 - Grizzly Hall - Austin, TX
Sept. 25 - White Oak Music Hall - Houston, TX
Sept. 26 - Parish at HOB - New Orleans, LA
Sept. 28 - Churchill's - Miami, FL
Sept. 29 - Orpheum - Tampa, FL
Sept. 30 - The Haven - Orlando, FL
Oct. 1 - Masquerade - Atlanta, GA
Oct. 2 - Soundstage - Baltimore, MD
The band's seventh full-length offering and second recorded reel-to-reel, Vengeful Ascension was captured at Earth Analog in Tolono, Illinois with longtime soundman and comrade Jarrett Pritchard (1349, Gruesome). A sonic manifestation of war, chaos, desolation, and emotional conflict, seamlessly bridging twenty years of the band's signature brand of audio venom, Vengeful Ascension finds its members at their most accomplished both individually and as a cohesive unit. Guitarist Sammy Duet's dense, sub nuclear riff work and possessed solo blitzes are at their most devastating, spiraling flawlessly and instinctually around drummer Zack Simmons' and bassist James Harvey's hammering rhythms, with front-man Ben Falgoust's distinctly commanding roar, his acidic prose more enunciated than ever before, complimenting the apocalyptic proceedings.
"The album roars with the classic Goatwhore sound of searing shredding and screams of rage. The material also tries some new things, tossing in a bit of blackened atmosphere, adding to the philosophical questions the music dives into." - Alternative Press' "10 Best Metal Albums Of 2017 So Far"
"Turning frowns upside down with metal steeped in gloom isn't supposed to be a thing, but in incorporating more classic influences, Goatwhore has (in)advertently offered 'Vengeful Ascension' as a link between battle jackets and monk robes. 8/10" - Decibel Magazine
"...the most mature recording in the Goatwhore canon... Its combination of disparate subgenres from opposite ends of the structural and melodic continuum is masterful, resulting in a remarkably non-contrasting display of good and evil; that being good songs that sound as evil as all hell. 4/5" - Team Rock
"...the high water mark that Goatwhore have set for themselves thus far...9/10" - Metal Injection
"'Vengeful Ascension' has extremity black metal fans will dig, groove that will appeal to death metal aficionados, and potent guitar work thrash lovers can appreciate." - Loudwire
"...one of the band's strongest offerings to date, and will surely hold up amongst their increasingly sizeable discography. 4/5" - Exclaim!
"'Vengeful Ascension' is still wicked as fuck, never lacking in Hannemantastic guitar solos, and guaranteed to frighten your grandmother directly into her grave. But it's also got peaks and valley and differing flavors, from the ghostly atmospherics and galloping riffs of the title track to the traditional black metal of 'Abandon Indoctrination' to the over-caffeinated speed metal of 'Mankind Will Have No Mercy' to the groove-thrash of 'Decayed Omen Reborn' to the pure fucking insanity that is the record's closer, 'Those Who Denied God's Will.' 4.5/5" - MetalSucks
"'Vengeful Ascension' is Goatwhore's most diverse and interesting work to date. The band proves that they can do more than just shred away from beginning to end, but build upon their foundation to introduce deeper chemistry... The record is one of those works that taps into the vein of human existence, and unleashes it in devastating heavy metal fashion. 4.5/5" - New Noise Magazine
Goatwhore recording line-up:
Louis B. Falgoust II - Vocals
Sammy Duet - Guitars, Vocals
Zack Simmons - Drums
James Harvey - Bass
Goatwhore touring line-up:
Louis B. Falgoust II - Vocals
Sammy Duet - Guitars, Vocals
Zack Simmons - Drums
Robert "TA" Coleman - Bass
Read More News
Tags:
Goatwhore, Vengeful Ascension, Stoner Metal



Red Baron

July 08, 2017


More News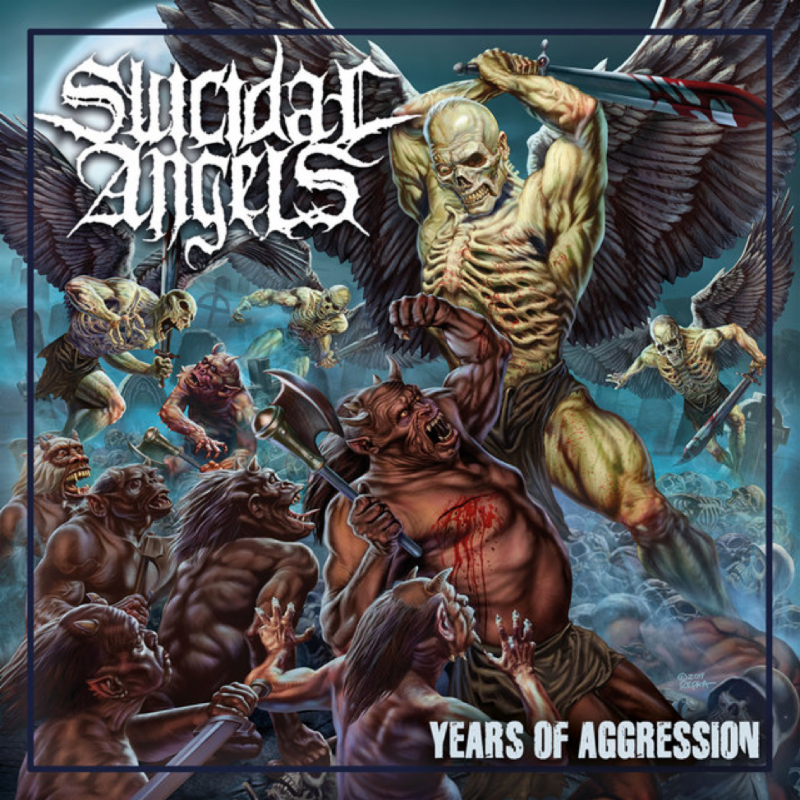 SUICIDAL ANGELS Release First Album Trailer!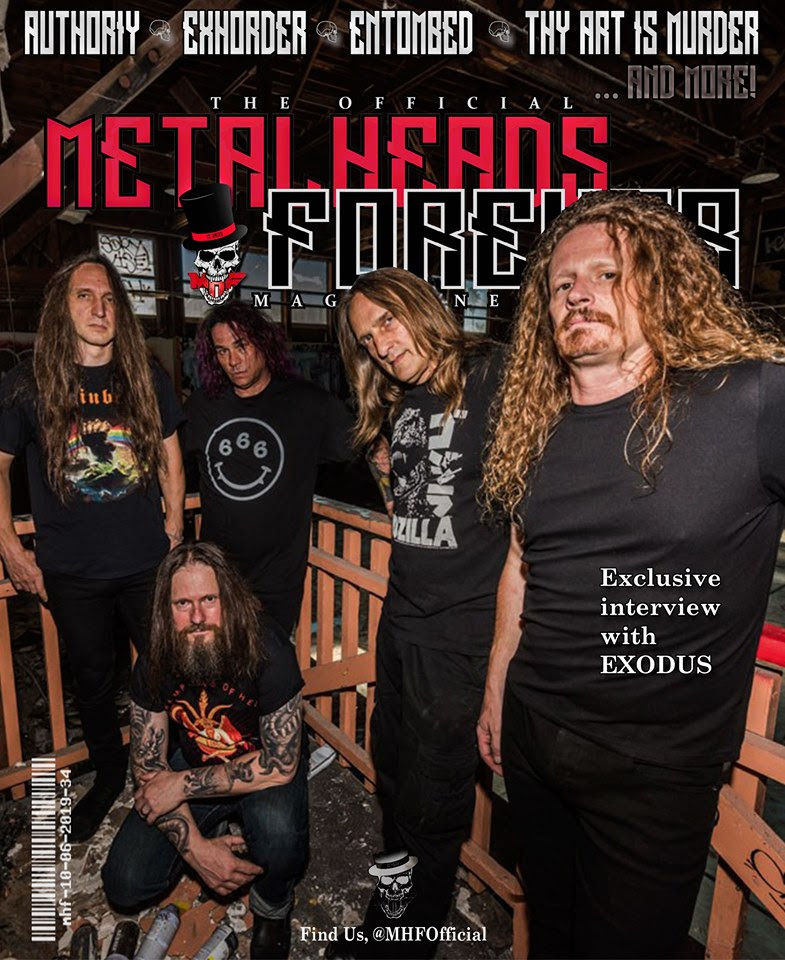 METALHEADS FOREVER: June 2019 Issue is Available Now!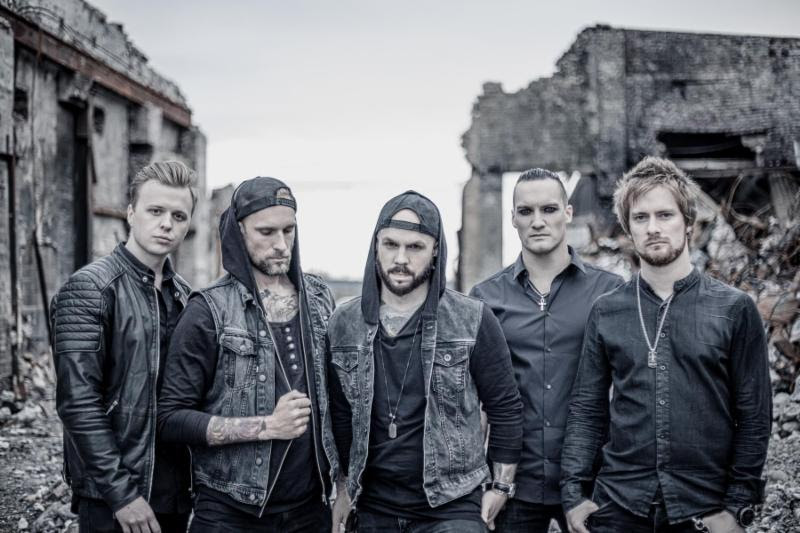 MAJESTY Premiere Brand New Video!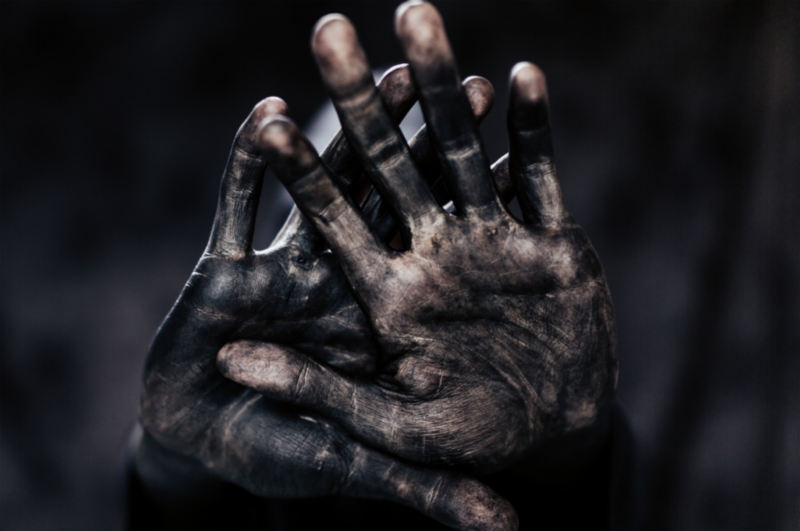 Introducing Sleep Token...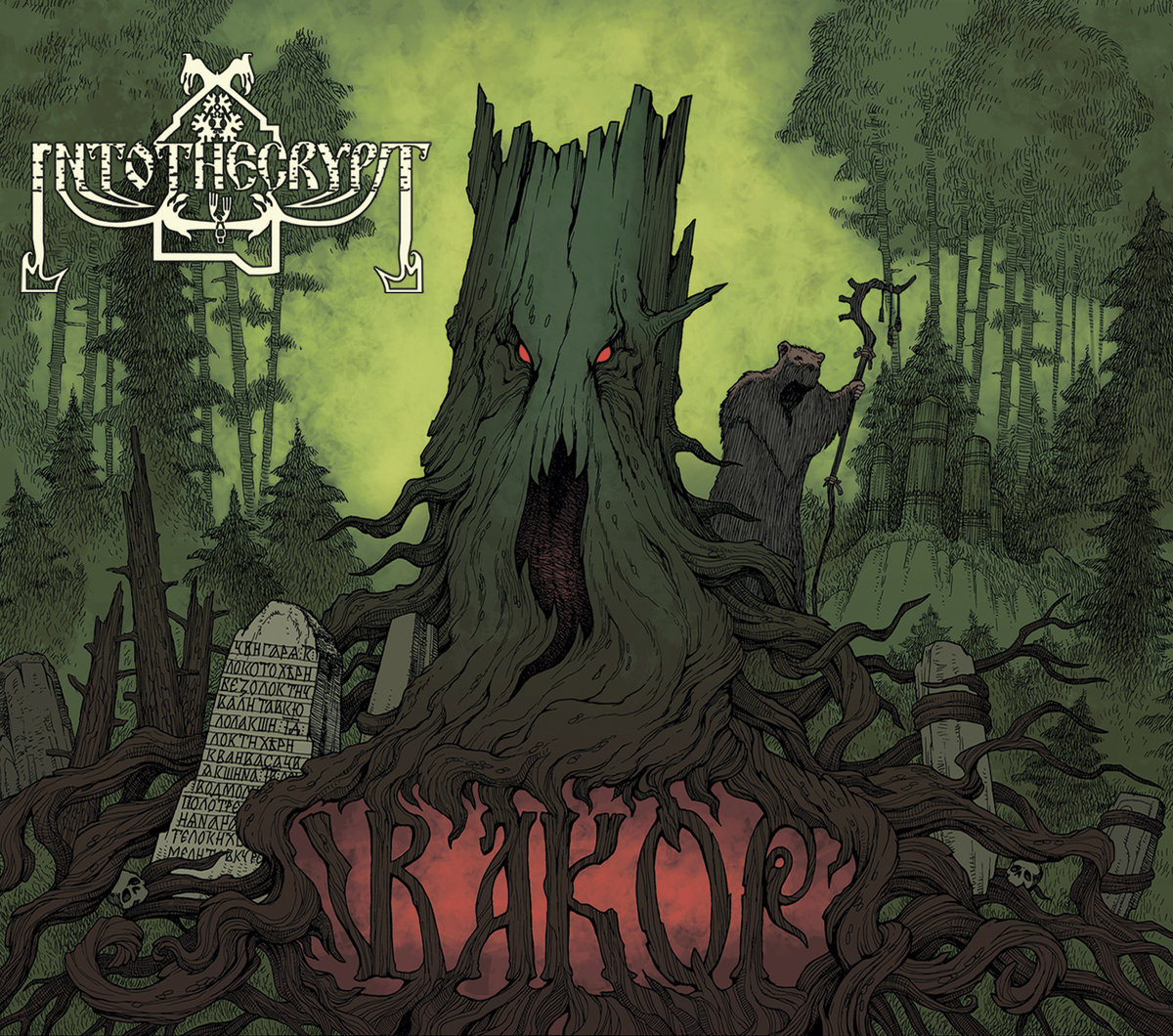 INTOTHECRYPT's spectacular debut album, Vakor