FINISHER Announce Release Of Two LP's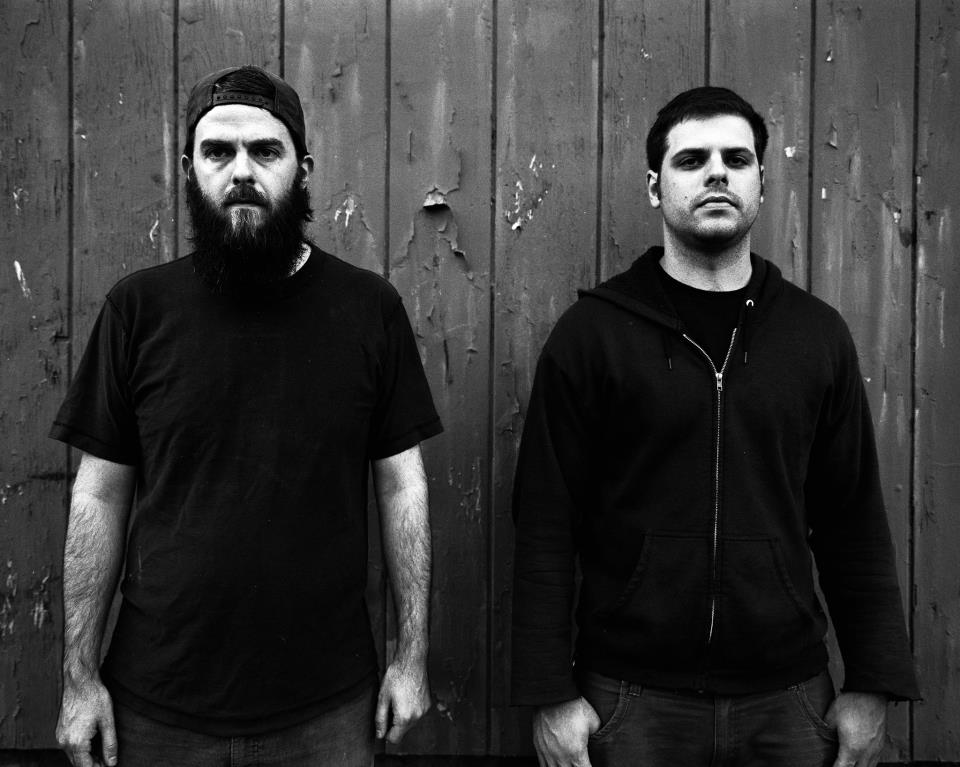 Utilizing short blasts of venomous power sludge, Finisher have been terrorizing New England bars and basements for six years and counting. Thus far this Boston area three piece (Bill Kurtz, Ryan Bowie and a rotating cast of drummers) have one release, "Socially Dead", under their belts. This year the band's output more then doubles with TDB Records' proud release of "No Medicine or Faith" and "Pick up and Leave", two brand new LPs. The records were completed in multiple sessions over 2011 with engineering by Ryan Stack at Format Audio and mastering by Nick Zampiello at New Alliance East.

With a sound that harkens back to the suffocating sludge of EyeHateGod and the punishing brevity of His Hero is Gone, Finisher plow through 19 songs over the course of the two 12"'s. Fitting right in with TDB's current roster of ultra heavy acts (Phantom Glue, Engineer, the Proselyte etc...) the band's upcoming vinyl output are bleak sound-scapes of crushed hope. The world is a dismal place and these are its new anthems.

Starting with the new Finisher LPs, TDB has spent recent weeks added a number of releases to our Bandcamp page for free streaming. Additionally, the catalog will soon be appearing on Spotify and Itunes. Approaching our ten year anniversary as a label, this move is clearly a long time coming. As anyone in the music business will tell you, there are very few record stores, fewer record buyers and less opportunities for getting physical releases in front of the people that want them, then ever before. That said we are pumped to start using Spotify and Bandcamp to get riffs in front of those that want to hear them in a free and legal manner, and from there it's easy enough to track down a CD or LP if so desired.
More Tour Dates
Tags:
Finisher , TBD Records
Buy Finisher Merch
|
Follow us on Twitter
|
Like Us
Date: Oct 02, 2012
As Reported by:
Jason Fisher