Iron Maiden Kicks off US Tour - Check out Video Footage!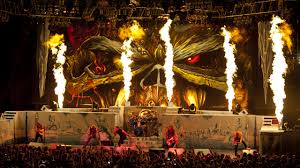 Iron Maiden kicked off their North American 'The Book of Souls" tour on Saturday in Bristow, VA - check out footage of the first night's gig below.
The band's setlist was as follows:
01. If Eternity Should Fail
02. Speed Of Light
03. Wrathchild
04. Children Of The Damned
05. Death Or Glory
06. The Red And The Black
07. The Trooper
08. Powerslave
09. The Great Unknown
10. The Book Of Souls
11. Fear Of The Dark
12. Iron Maiden
Encore:
13. The Number Of The Beast
14. Blood Brothers
15. Wasted Years
Iron Maiden bassist Steve Harris was recently interviewed by Express & Star and had this to say about the tour: "We are really looking forward to returning to North America for a full tour. We had always planned to go back there and to the U.K. as last year, due to the global nature of the tour and the period it took, we just didn't have time to cover them properly and we do still like to get to fans in as many places as possible.
"We will, of course, be bringing the full production with us, including all the Eddies and the Maya-themed stage sets. There's been a great reaction from everyone to this tour's theme, people really seem to love it. We're still deciding on the final set list and we'll work that out once we get into rehearsals.
"Most of our North American fans haven't seen the show yet, so as we want to give them the same 'Book Of Souls' live experience that we took around the world, it's unlikely we'll change much. And, of course, we know our fans appreciate us playing a lot of the older songs too, so we will continue to do that."
Read More News
Tags:
Iron Maiden, Book of Souls, US Tour



Lindsay O'Connor

June 04, 2017


More News

Read about Darker Half and their newest album, If You Only Knew

Deleo's "Mythomania" to be released June 19th!

Secret Bad Boy release a slow-jam for nihilists: It Was Always Too Late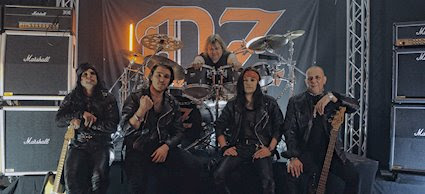 Oz has returned with their new album "Forced Commandments" after 2 years!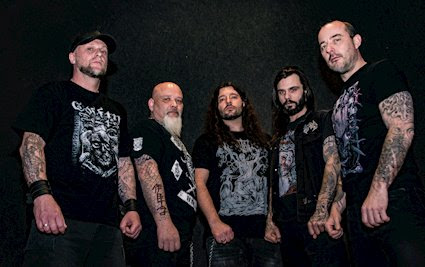 Sinister to release their new album "Deformation Of The Holy Realm" later this month