Caught in a Mosh: The Golden Era of Thrash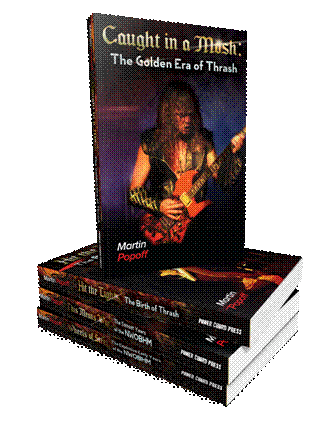 Okay, thrashers, thanks to all who have made Hit the Lights, my birth of thrash book, a success. Now it's time for the bloody meat of the story, the years containing thrash's biggest classic albums. The book is...
Caught in a Mosh: The Golden Era of Thrash
As the back cover sez... in the intensities in ten cities follow-up to Popoff's celebrated New Wave of British Heavy Metal trilogy (Smokin' Valves, Wheels of Steel and This Means War) along with Hit the Lights: The Birth of Thrash, Martin now offers all the tales of the bands and records that built thrash metal into a juggernaut circa 1983 to 1986.
In the words of those who were there plus the music-makers themselves, this is the story of records like Ride the Lightning, Killing is My Business, Spreading the Disease and Reign in Blood, along with contributions from Anvil, Exciter, Voivod, Overkill, Pantera, Exodus, Celtic Frost and the German contingent of Sodom, Kreator and Destruction. Multiple members of all the above bands get their say, along with the industry giants that sent the records into the shops. The end result is the ultimate history of thrash's most blessed and blasted years, a golden time for metal that forms the bedrock of the thriving thrash scene of today.
Utilizing his celebrated oral history method—rich with detailed chronological entries to frame the story—Popoff moshes he was through late 1983, 1984, 1985 and most of 1986, culminating in the release of Reign in Blood, Slayer's blistering and brief opus of raining blood.
Come join Martin, along with dozens of his old school headbanging buddies (including multiple members from thrash's big four and beyond), as they together tell the tale of thrash's most productive and impressive period. Metallica, Megadeth, Slayer, Anthrax, Overkill, Testament, Sodom, Kreator, Destruction, Celtic Frost, Pantera, Sacrifice, Razor, Exciter (along with Zazula and Slagel of course!)… they're all here talking about their own thrash classics and those of their buddies too.
Price for Caught in a Mosh including shipping:
US orders: $34.00 US funds
Int'l orders (all books go air): $38.00 US funds
Canadian orders: $38.00 Cdn. funds
Ask me if you'd prefer a PayPal invoice (please indicate what country you are in), or just do yer usual and direct funds to martinp@inforamp.net
Or mail payment (personal check in US funds, cash, or INTERNATIONAL money order), to: Martin Popoff, P.O. Box 65208, 358 Danforth Ave., Toronto, Ontario, Canada M4K 2Z2
Sweet postage savings to be had for multiple orders (or two of pretty much anything—long story, ask me!), especially for US and Canadian orders. Email me at martinp@inforamp.net with any further questions, and see www.martinpopoff.com for descriptions, cover art and ordering info for my other available 35 or so books that I have available for autographin' and shippin'. Note: this will not be at my website for a good ten days, but I have the books now and am shipping them this week.
See www.martinpopoff.com for info on my 69 books.
Read More News
Tags:
Martin Popoff, Caught in a Mosh, The Golden Era of Thrash, Voivod, Ride the Lightning



Sevine E. Levine

May 17, 2017


More News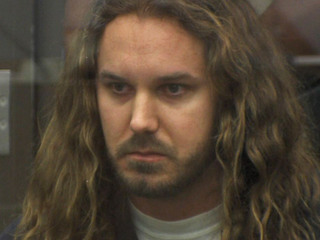 As I Lay Dying Welcome Back Tim Lambesis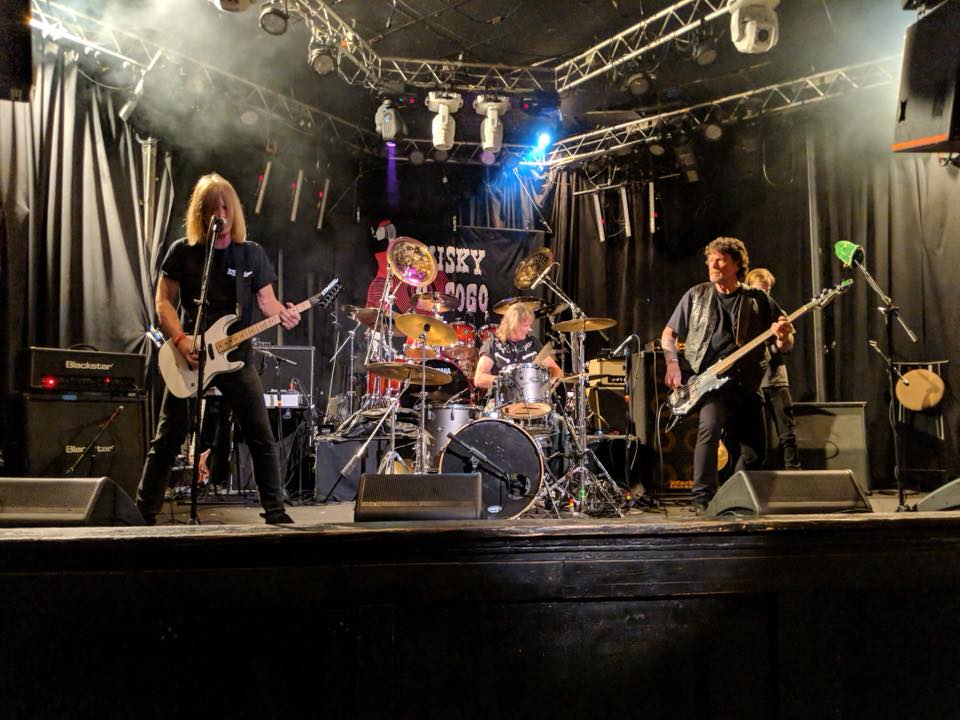 FROM THE DEPTHS TO THE SURFACE. WHITE BOY AND THE AVERAGE RAT BAND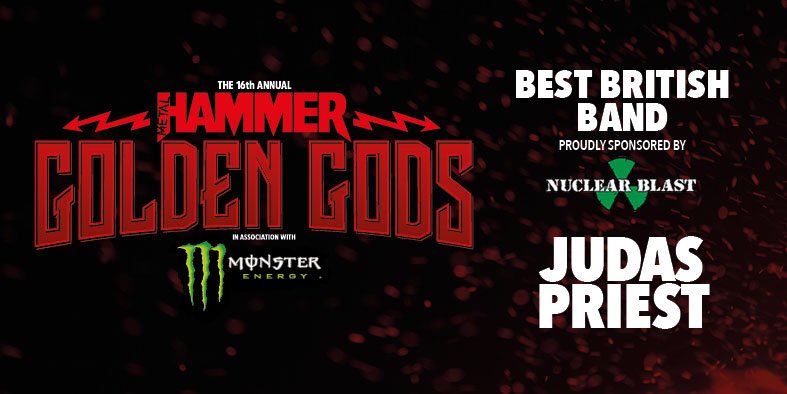 Winners at the Metal Hammer Golden God Awards in London.

Brass Owl Self-Released 22 June 2018
-PRESS RELEASE 9TH MAY 2018- UK tech-metal pioneers ready to Krank it up in South Africa
More News