POWER TRIP To Play SXSW This Saturday; One Show Only With Pig Destroyer, Thou, Ringworm, Fister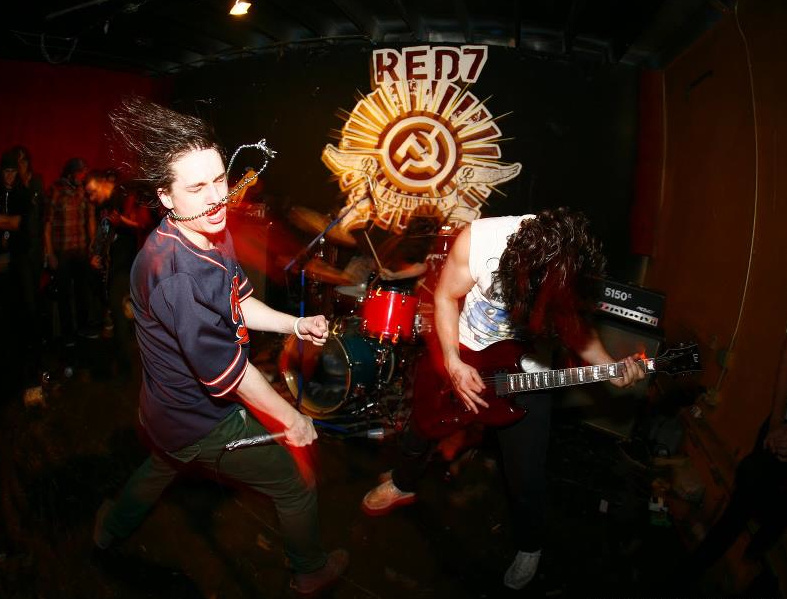 Power Trip will make a stop from their grueling, ongoing, North American tour, which has sold out most nights so far, to play one show at SXSW this Saturday, March 18th. Power Trip play their one and only SXSW show alongside Pig Destroyer, Thou, Ringworm, and Fister.
POWER TRIP
with Pig Destroyer, Thou, Ringworm, Fister
Saturday, March 18th — Sunset Room, Austin, TX
3PM – Doors
5PM – Fister
6PM – Ringworm
7PM – Thou
8PM – Pig Destroyer (only area appearance)
9PM – Power Trip (only festival appearance)
Texas' Power Trip hit us hard last month with their most powerful effort yet, Nightmare Logic, out now on Southern Lord. Released to high critical acclaim and anticipation – their sophomore release does not disappoint. With hooks and tightness rivaling greats like Metallica, Pantera or Pentagram, POWER TRIP punishes fans not only sonically but with pure songwriting skill. Nightmare Logic proves to be one of the year's smartest and most crucial releases to spawn from the metal and punk scenes.
POWER TRIP:
3/16/2017 Riot Room – Kansas City, MO w/ Iron Reagan
3/17/2017 89th Street Collective – Oklahoma City, OK w/ Iron Reagan
3/18/2017 The Sunset Room – Austin, TX @ CLRVYNT unofficial SXSW party w/ Pig Destroyer, Thou, Ringworm
3/24/2017 The Door – Dallas,TX w/ Antwon, Bitter End, Backtrack
3/25/2017 The Mohawk – Austin, TX w/ Iron Age, Glue, The Real Cost
3/26/2017 South by So What? – Dallas, TX
3/27/2017 Sister – Albuquerque, NM w/ Destruction Unit, Primal Rite
3/28/2017 Marquis Theater – Denver, CO w/ Destruction Unit, Call Of The Void, Primal Rite
3/29/2017 Beehive Social Club – Salt Lake City, UT w/ Destruction Unit, Primal Rite
3/30/2017 WavePOP House – Boise, ID w/ Destruction Unit, Primal Rite
3/31/2017 Real Art Tacoma-The Deal – Tacoma, WA w/ Destruction Unit, Primal Rite. Gag
4/01/2017 Astoria – Vancouver, BC w/ Destruction Unit, Primal Rite, Gag
4/02/2017 Analog Theater – Portland, OR w/ Destruction Unit, Gag
4/04/2017 Arlene Francis Center – Santa Rosa, CA w/ Destruction Unit, Mizery
4/05/2017 Thee Stylehouse – Stockton, CA w/ Mizery
4/06/2017 The New Parish – Oakland, CA w/ Destruction Unit, Primal Rite, Mizery
4/07/2017 The Ritz – San Jose, CA w/ Destruction Unit, Mizery,
4/08/2017 Teragram Ballroom – Los Angeles, CA w/ Destruction Unit, Mizery
4/09/2017 Constellation Room – Santa Ana, CA w/ Destruction Unit, Mizery
4/10/2017 The Casbah – San Diego, CA w/ Destruction Unit, Mizery
4/11/2017 Rebel Lounge – Phoenix, AS w/ Destruction Unit, Mizery, Gatecreeper
4/12/2017 Club Congress – Tucson, AZ w/ Destruction Unit, Mizery, Gatecreeper
4/25/2017 Amager Bio – Copenhagen, DK w/ Napalm Death, Brujeria
4/26/2017 Pustervik – Gothenburg, SE w/ Napalm Death, Brujeria
4/27/2017 Kraken STHLM – Stockholm, SE w/ Napalm Death, Brujeria
4/28/2017 Roxy – Flensburg, DE w/ Napalm Death, Brujeria
4/29/2017 Flensburg – Magdeburg, DE w/ Napalm Death, Brujeria
4/30/2017 Patronaat – Haarlem, NL w/ Napalm Death, Brujeria
5/01/2017 Underground – Koln, DE w/ Napalm Death, Brujeria
5/02/2017 SO36 – Berlin, DE w/ Napalm Death, Brujeria
5/04/2017 Kwadrat Club – Krakow, PL w/ Napalm Death, Brujeria
5/05/2017 Klub Fléda – Brno, CZ w/ Napalm Death, Brujeria
5/07/2017 Garage – Saarbrücken, DE w/ Napalm Death, Brujeria
5/09/2017 O2 Institute – Birmingham, UK w/ Napalm Death, Brujeria
5/10/2017 Classic Grand – Glasgow, UK w/ Napalm Death, Brujeria
5/11/2017 Rebellion – Manchester, UK w/ Napalm Death, Brujeria
5/12/2017 The Electric Ballroom – London, UK w/ Napalm Death, Brujeria
5/13/2017 Le Glazart – Paris, FR w/ Napalm Death, Brujeria
5/14/2017 Zappa – Antwerpen, BE w/ Napalm Death, Brujeria
5/16/2017 Espace André Malraux – Six Fours Les Plages, FR w/ Napalm Death, Brujeria
5/17/2017 L'Usine – Geneva, CH w/ Napalm Death, Brujeria
5/18/207 Zona Roveri – Bologna, IT w/ Napalm Death, Brujeria
5/19/2017 NCO Club – Karlsruhe, DE w/ Napalm Death, Brujeria
5/20/2017 Backstage – München, DE w/ Napalm Death, Brujeria
5/21/2017 Effenaar – Eindhoven, NL w/ Napalm Death, Brujeria
Read More News
Tags:
Power Trip, Pig Destroyer, Thou



Lindsay OConnor

March 16, 2017


More News
American doom metal godfathers SAINT VITUS are now streaming their new album, 'Saint Vitus'

MODERN MIMES is bringing Goth power metal to the grateful masses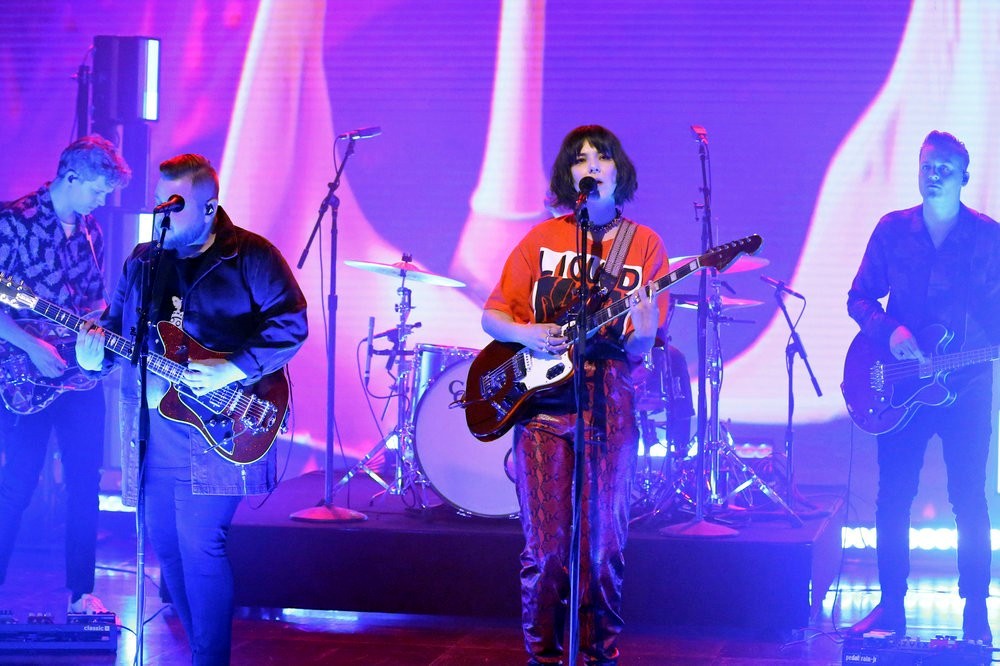 Fans will be in a "FEVER DREAM" after hearing "OF MONSTERS AND MEN" DEBUT SONG "ALLIGATOR"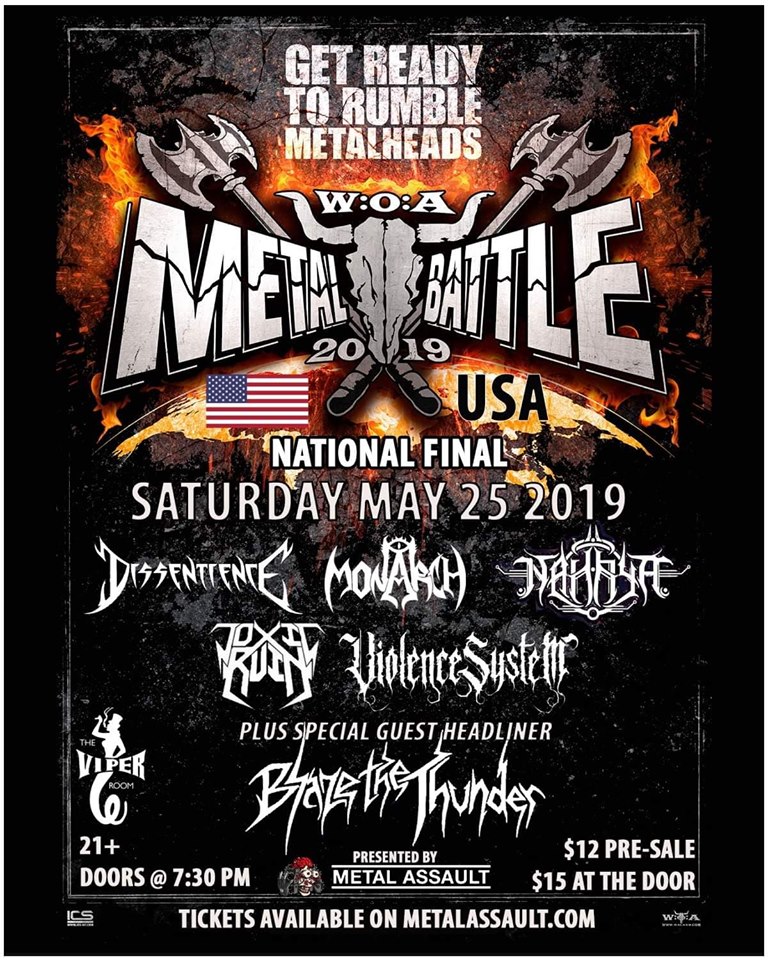 Wacken Metal Battle USA 2019 National Final - May 25th - Los Angeles @ The Viper Room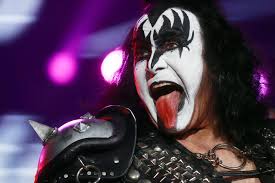 MR. SIMMONS GOES TO WASHINGTON