When Cultures Collide: Meet Mute the Saint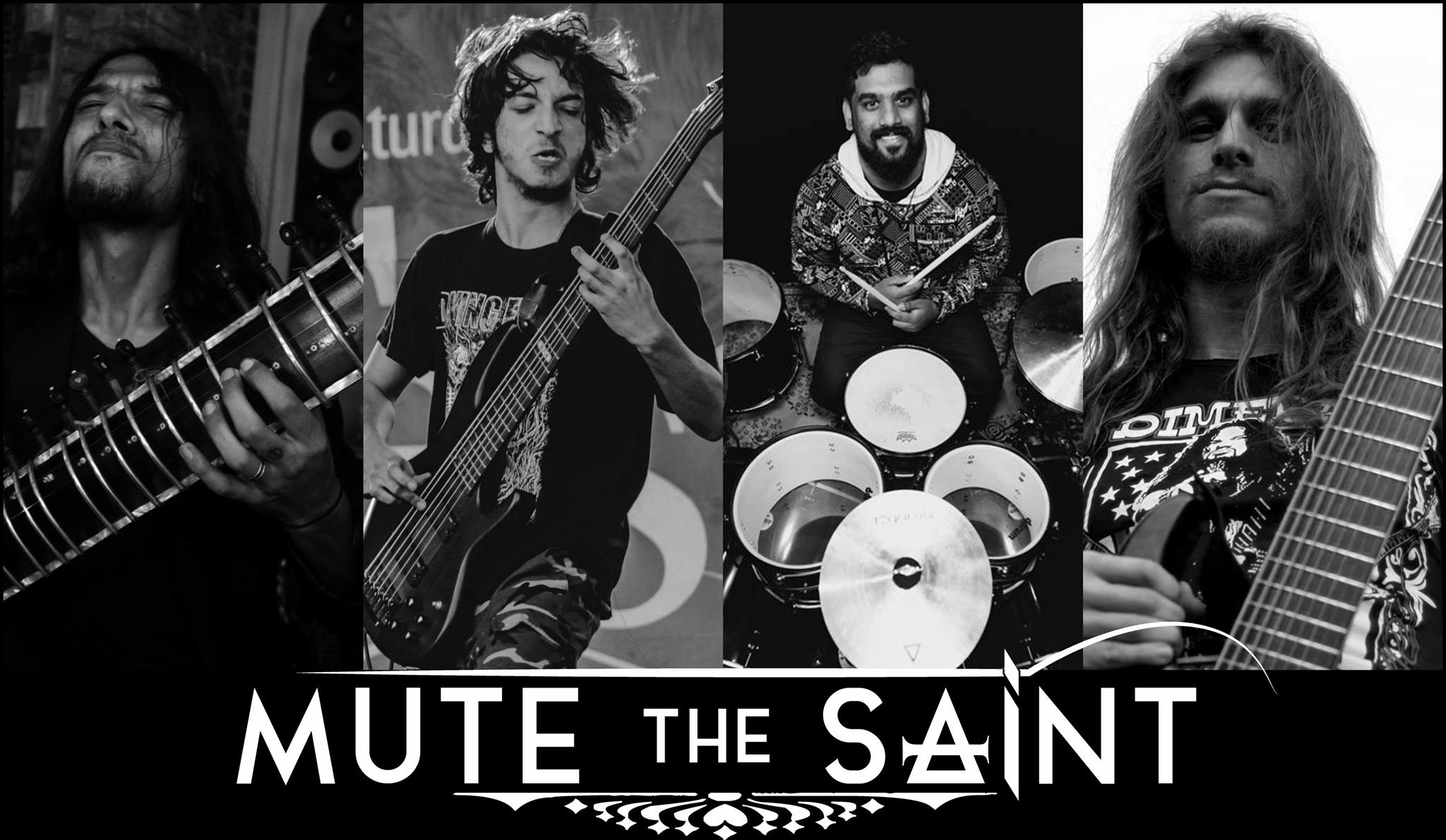 There's no question we're living in an increasingly "Small World." What once seemed exotic, foreign, or far removed is now instantly accessible - a mere URL away - as technology, and specifically the Internet, has made learning about and connecting with the people of the planet a whole lot easier.
And honestly, traipsing through the Internet is how many of us seem to discover new, innovative bands and musicians these days - the art of "sharing" music online has become as important as creating the music itself.
So, while I wasn't surprised to find yet another new band through the marvels of the Internet, when I discovered Mute the Saint, I was instead enthralled to hear a solid band that sonically embodies the very exciting phenomenon of cultures colliding.
Mute the Saint
is the "world's first instrumental band to be fronted by an Indian Classical Instrument," an immense claim backed by equally immense - and impressive - music: Mute the Saint offer Djent-inspired Progressive Metal with a twist - the sonic turbine of the sitar as played by founder and sitar maestro, Rishabh Seen.
Formed in 2016,
Mute the Saint
has since gained buzz among Prog Metal fans who laud the outfit for their aurally complex, and fascinating spin of melodies intertwined with
Mute the Saint
guitarist Josh Seguin's inspired riffs and solos, which add more solidly Metal moments.
To that end, Seguin was kind enough to sit with
The Gauntlet to discuss in detail Mute the Saint's formation and the band's otherwise wholly interesting, new sound.










Mute the Saint (left to right): Josh Seguin, Rishabh Seen, Shashwat Kapoor and Jared Sandhy.

How did Mute the Saint get started: Who initiated the project, and what were you looking to do musically?

Essentially, this project got started by doing Youtube.com videos. Rishabh had posted a few (extremely cool) Animals as Leaders sitar covers. Metal Injection had shared them, and they were getting some attention.

I saw one [of the videos] too, thought it was just great. I had been posting my own Youtube covers and other videos on Facebook, and I guess Rishabh had seen one. He contacted me about his idea of making originals similar to the style of his covers, a sitar-forward Prog Metal sound, but fusing in traditional Indian elements. Needless to say I was very interested. The rest is history!

Did you ever consider finding a singer?

Not really. See, the idea with our sound is that the sitar already "sings" so much. The vision is that we would be an instrumental band, but do as much singing with the instruments as possible, mainly the sitar as that instrument can be very expressive. In other words, Rishabh tries to play it like a singer is singing, so musically, there may not be much room for a actual vocalist.



Who would you cite as chief, primary musical influences on this project?

Our influences range pretty far and wide, so it's kind of hard to say. For me as a guitarist, my primary influences growing up were John Petrucci from Dream Theater, and Fredrik Thordendal of Meshuggah. But we're all really into the great all the great classic and modern Prog Rock/Metal bands. I'm sure the other guys have a lot of eastern influences as well. There's always been amazing music that came out of India, I just hadn't heard much until recently.

Mute the Saint members live both in India and the United States: How did you collaborate to write the music for your debut, self-titled EP? Did you share files, or find some other way to collaborate live together?

Yes, this modern online age has been an integral part in the creation process. Basically, all thing are discussed through a group chat, and we send files back and forth through email. Dropbox has been a lifesaver.

These methods of writing and communicating online have allowed us to produce the MTS sound… even though I still haven't met the guys in person yet!










Have you had any opportunities to perform Mute the Saint music live, or do you have any plans to?

Absolutely, yes. Since the release of our EP, we've been shopping booking agents and promoters. No shows are set in stone yet, but we are brewing up a batch of shows for 2017. We will definitely start with a small Indian tour, and go from there. Not sure if we'll be playing in the states for a bit, but definitely in the near future!

Do you have any plans to release a full-length album?

Yes. We've already began writing new material. As for a release on it, probably not for at least a year... maybe more. The material in the EP is very dense, so we'd like to perform it a lot and see where it goes.

What can we expect from the band in the near future?

Shows...as well as more videos. We shall be doing more single-instrument play-throughs (I just released one for the opening track on the EP, "Welcome the Change") as well as full-band high quality music videos to keep up the online community and our fans. So be on the lookout for plenty more from us this year!

You can check out more from Mute the Saint by visiting the band's official Facebook.com page at www.Facebook.com/MuteTheSaint



Read More News



Tags:

Mute the Saint, News



Lindsay OConnor

March 15, 2017


More News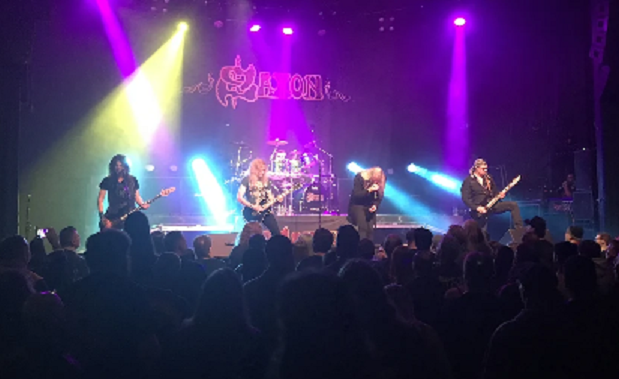 Saxon Crushes the Delmar

Hogans Goat Exclusive World Premier Video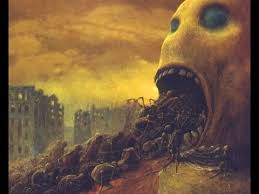 The Gauntlet: The Original Metal Site

Kazakhstan based Zarraza Debut has Dropped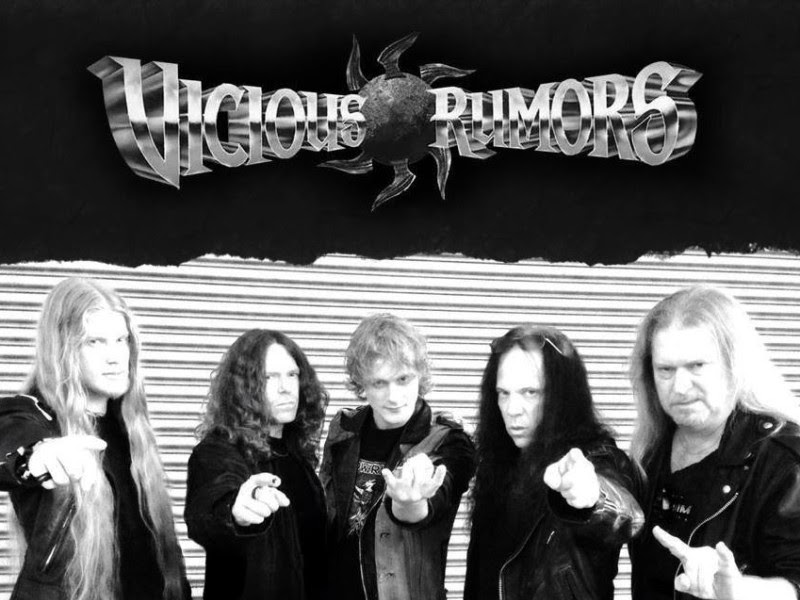 Original Bassist To Celebrate Vicious Rumors Release
More News