Witchapter - Spellcaster EP - April 7, 2017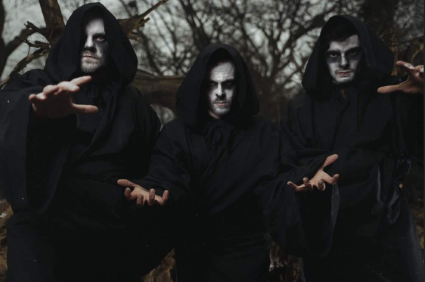 Esteemed underground label Black Bow Records are proud to announce that they will release Spellcaster, the debut EP by Witchapter. The band's blend of sludge and doom metal will surely go down as one of the most exciting debuts of 2017.
About Witchapter
Formed by guitarist/vocalist Chris Grenfell in spring 2016 with Bobby Smith (bass) and Louie Spencer (drums), Witchapter's personnel are by no means new to their trade.
The name 'Witchapter' derives from a mutual respect and adoration for nature and the earth, particularly referencing a time when doing so was regarded as a crime. Prior to the 13th century witchcraft involved a collection of practices and beliefs centered on healing. In practice this utilized ointments and potions prepared using natural ingredients and administered to the patient as a remedy for the particular ailment. This created a destabilizing effect on the church and it was not long before the clergy, empowered by a movement passed by the Roman Catholic Leadership, began branding these 'healers' as witches and heretics, the punishment being for those found guilty: Death by burning. The accused were forced to confess, even if innocent, via brutal torture and then burnt alive to purify their souls and 'save them'.The lyrical content leans heavily on the accounting of these times and inspires the aesthetics chosen for the graphical representation of the music.
Stylistically raw and stripped down, there are no frills here. Heavily de-tuned bass and rhythm guitars deliver a solid wall of super overdriven tones. The drums lead a thundering march through the mire of sludge and fog whilst the vocals add the final cries of disparity. Welcome to Witchapter.
Read More News
Tags:
Witchapter, Spellcaster, EP, Debut



Sevine E. Levine

March 08, 2017


More News
The Top 10 Metal Driving Songs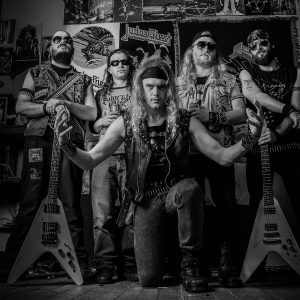 Seax "Fallout Rituals" Album Review
Enforcer "Zenith" Album Review
Enforcer "Zenith" Album Review
Enforcer "Zenith" Album Review