The Wait is Over: Sanctuary is Unearthed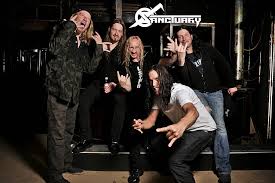 Way back in 1988 Seattle power metal band SANCTUARY delivered on of the strongest and most infamous power metal albums ever on Epic Records. 'Refuge Denied' would become an essential piece to any fan's collection of the sub-genre.
Two years later the band's sophomore release 'Into the Mirror Black' was released, again through Epic Records. Just as strong as the debut, though some fans would beg to differ, none the less it was a solid effort and perhaps foreshadowing as it asked one prophesying question in the chorus of the single 'Future Tense'.
So Mr Dane what exactly did "the 90s hold"?
Into the new decade, the name SANCTUARY obscured like Eden as fans held onto the hope that one day they would hear some whisper or faint banshee wail in the distance from Warrel Dane. Then the rumor began to spread, and then news started to appear… NEVERMORE?
In 1995 NEVERMORE's debut album was released by Century Media Records and SANCTUARY fans raced to get it with hopes that they hear a continuation of the band that gave them 'Battle Angels'. And to some extent fans got that, Yet, it did not totally quench that thirst and for almost 20 more years fans would have no SANCTUARY.
Then rumors began to spread again, this time about reunion shows. Fans began to see some hope that one day they will be delivered another offering. And as the rumors became truth and the band was beginning to do reunion shows and exclusive festival dates, anticipation grew even greater than ever before.
Finally, it was announced; a third SANCTUARY album entitled 'The Year the Sun Died'.
Fans raced to hear the album they had waited so long for with hopes it would be the same band from 1988 and not just another NEVERMORE album. The buildup led to a somewhat anti-climatic end as most fans discovered what they feared. Despite its Bauhaus-inspired title and generic cover art, the album is a solid and good NEVERMORE sounding release. But it would leave fans feeling that there is no going back and that SANCTUARY as they knew it was no more- and perhaps so.
Over all these years any "old" material not found on the two full-length albums, the rare live radio promotion only EP fans could hear would be demos they might be able to find online. This would still only be few of the demo tracks said to exist, while others were rumored to have once existed but were now "lost recordings".
Well, finally fans can rejoice because those "lost recording" have finally been uncovered and released. No this is not "new" material, but these tracks, both unheard tracks and alternate version, will satisfy that craving that so many have endured for years. And unlike the last album the artwork by ED Repeka is not only fitting with its nod to 'Refuge Denied', but it is not just another generic looking Century Media release.
The story of how these, thought to be "lost" recording were found brings to mind the scene in the Richard Donner 1978 Superman The Movie when Clark Kent, played by Christopher Reeves, discovers the kryptonite crystal in the barn that would be used to create the Fortress of Solitude. Like in the scene the SANCTUARY recordings were discovered in the loft of a barn and rescued from the rain water they were soaking in. View the Trailer Below:
The fact alone that the recordings were able to be salvaged and came out as well as they did is no short of amazing. The clean-up job and re-mastering is brilliantly done, and the outcome sounds like it came from the 80s, without having to turn the volume knob all the way up.
The recordings contained are what would become the band's 1988 debut 'Refuge Denied'; although arrangements would be drastically changed from these original recordings. Here not only do we hear heavier conceptions of the tracks but also more progressive and intricate song structures that beg the question; did Mustaine or Lani suggest such change in future mixes? And is so, why?
Perhaps it was felt that arrangements of the songs would have been too challenging of an 80's heavy metal audience. Certainly, they would have more than rivaled the band's peers such as Metal Church, Hexx, and others of that sort of U.S. power metal. But whatever the case might have been and reasoning for the decision, these recordings have finally surfaced.
'Inception' is a bittersweet offering for diehard fans that have waited so long not only to hear these recordings but to have something "new" that might take them back in time. Unfortunately, there is no going back after this. Sure there maybe another album under the name SANCTUARY, there may even be many more albums. But there will never be another return to what we all once knew and have since held so dear.
…that is unless we peer again 'Into the Mirror Black'.
By Tony Parker
8.5/10
Read More News
Tags:
Sanctuary, Refuge Denied, Inception, Seattle



Tony Parker

March 06, 2017


More News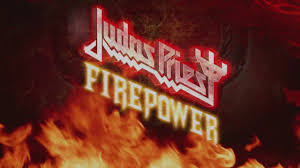 REVIEW - Judas Priest: Firepower, Columbia Records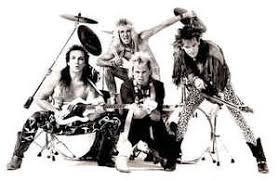 REVIEW Alias Mangler Rare Reissue: Bite the Metal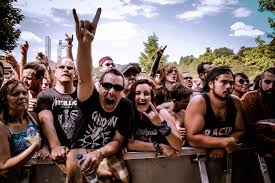 Reflection On My First Festival
REVIEW: Upstate New York Thrash Chieftains - MONOLITH Re-master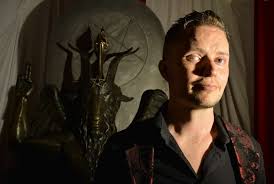 NYDM - New York Death Metal Fest Destroys Milwaukee
More News