DEAD TO A DYING WORLD: Deluxe 2xLP Re-Envisioning Of Debut Featuring Previously-Unreleased Leonard Cohen Cover Out Friday Via Tofu Carnage Records
VIDEO TRAILER FOR SLAYER...LAMB OF GOD...BEHEMOTH TOUR RELEASED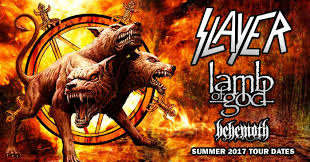 LOS ANGELES, CA - (Friday, March 3, 2017) -- SLAYER...LAMB OF GOD...BEHEMOTH - This is the cannot-miss-tour of the summer. The six-week expedition will rage across North America beginning July 12 in Bemidji, MN, winding up in Phoenix, AZ on August 20. Slayer and Lamb of God will also play Wisconsin's Rock Fest 2017 (7/13) and Rock USA 2017 (7/15), and then meet up with Behemoth at the Chicago Open Air Festival on July 16. Check out the just-released tour trailer here below.
"As metal tours go, this is the one that your fellow metal heads will be bragging about if you miss it," said Slayer's Kerry King. "Not very often I get to go on tour where we are all friends to start. That being said, the potential for greatness at these events is mind blowing. I look forward to being apart of it and hanging with old friends - bands as well as fanatical fans. Let the festivities begin!"
Tickets are on sale NOW; log on to
https://www.slayer.net for details on purchasing tickets, VIP Packages and VIP Ticket Upgrades.
Confirmed dates are as follows.
JULY
12 Sanford Center, Bemidji, MN
13 Rock Fest 2017, Cadott, WI (Slayer and Lamb of God on this bill)
15 Rock USA 2017, Ford Festival Park, Oshkosh, WI (Slayer and Lamb of God on this bll)
16 Chicago Open Air, Toyota Park, Chicago, IL (Slayer, Lamb of God and Behemoth on this bill)
18 Express Live!, Columbus, OH
20 Red Hat Amphitheater, Raleigh, NC
21 St. Augustine Amphitheater, St. Augustine, FL
23 Electric Factory Outdoors, Philadelphia, PA
25 Blue Hills Bank Pavilion, Boston, MA
27 Theater at Madison Square Garden, New York, NY
28 Pier Six Pavilion, Baltimore, MD
30 Municipal Auditorium, Nashville, TN
AUGUST
1 Providence Medical Center Amphitheater, Bonner Springs, KS
2 1stBank Center, Denver, CO
4 The Joint, Las Vegas, NV
5 The Forum, Los Angeles, CA
9 Bill Graham Civic Auditorium, San Francisco, CA
11 The Cuthbert Amphitheater, Eugene, OR
12 WaMu Theatre, Seattle, WA
14 Encana Events Center, Dawson Creek, BC CANADA
15 SMS Equipment Stadium, Fort McMurray, AB CANADA
17 KettleHouse Amphitheater, Missoula, MT
19 Isleta Amphitheater Albuquerque, NM
20 Comerica Theater, Phoenix, AZ
Read More News
Tags:
Slayer, Lamb of God



Kenny Larson

March 03, 2017


More News
DEAD TO A DYING WORLD: Deluxe 2xLP Re-Envisioning Of Debut Featuring Previously-Unreleased Leonard Cohen Cover Out Friday Via Tofu Carnage Records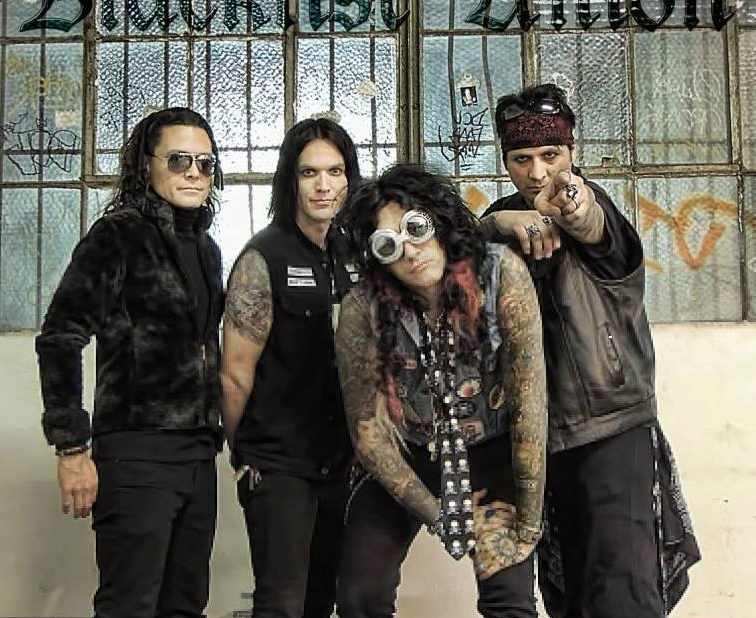 Exclusive Interview with Tony West of Blacklist Union.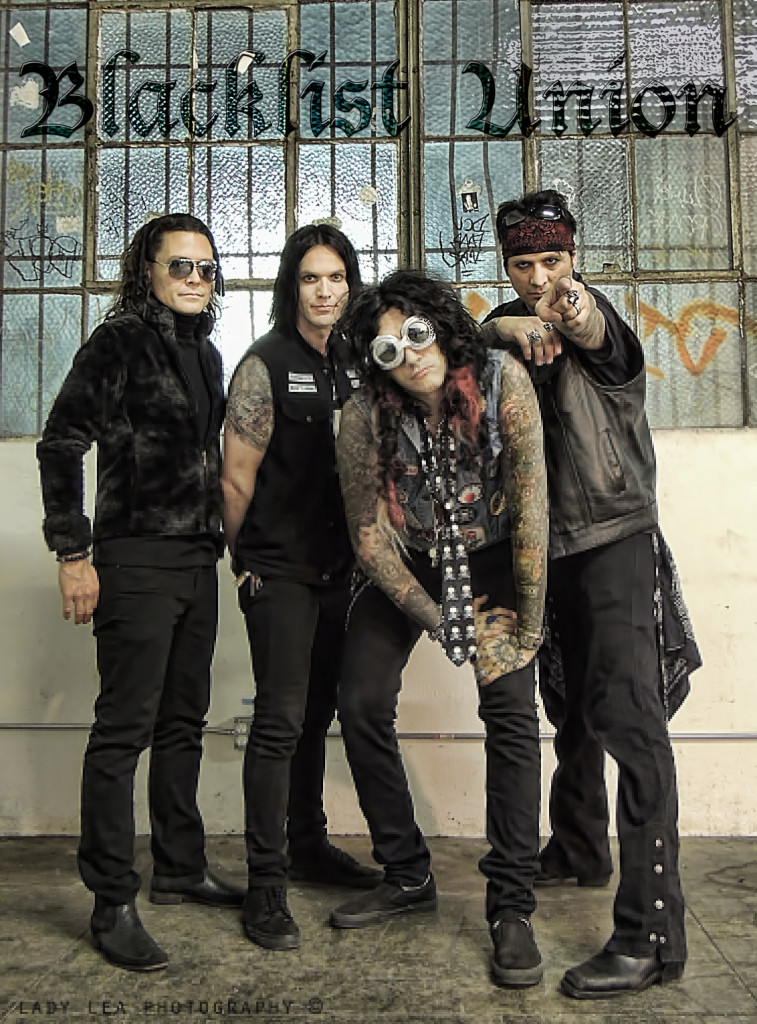 Exclusive Interview with Tony West of Blacklist Union.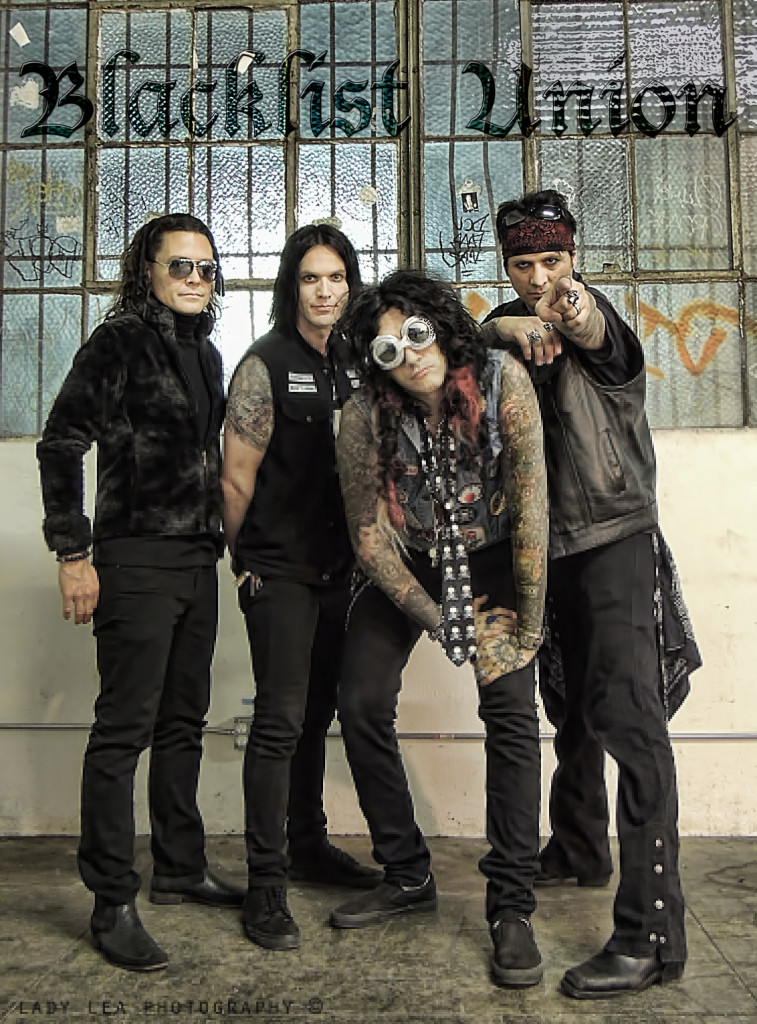 Exclusive Interview with Tony West of Blacklist Union.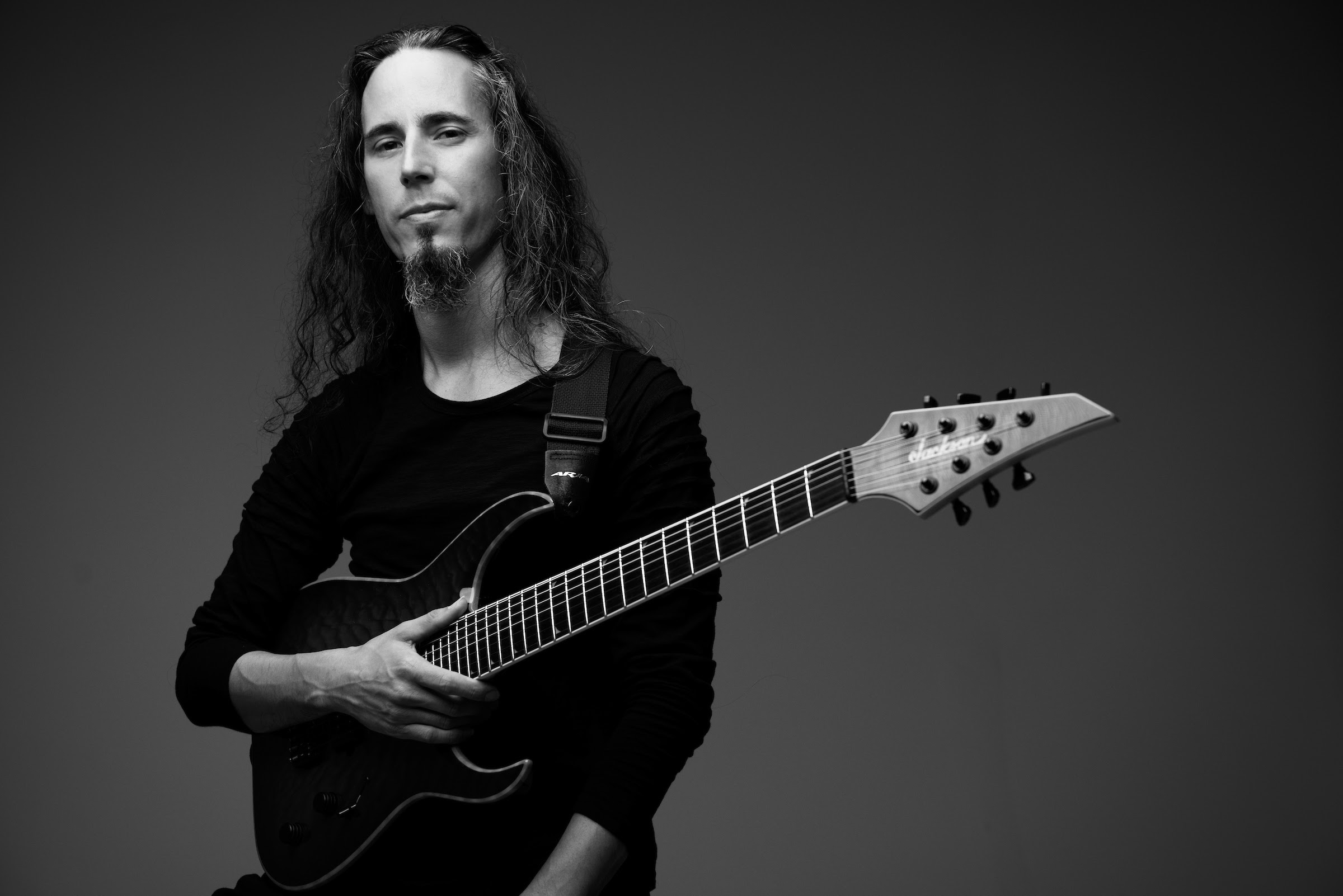 Jason Rodriguez Plunges Into Arachnophobia Distress With Music Video 'Tarantulas' via TheCirclePit