TESTAMENT: "Brotherhood of the Snake" Another Perspective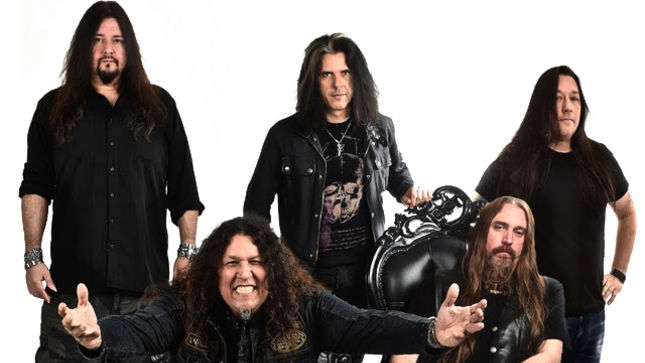 As a millennial whose favorite era of music is from the time when I was born, rather than when I grew up, I usually find myself going through a band's back catalogue for their best material. There are a few acts, however, that I continuously keep up with and anticipate new releases from just as fans who grew up during the band's heyday would have. Oakland, California thrash champions Testament are one such band that I follow loyally and always look forward to what they will offer next. Not only have I had a field day during all six of the Testament live shows I've
witnessed, but I've been enthralled with every album they've released since 1999's The Gathering. With the band's eleventh album, The Brotherhood of The Snake, Testament have once again fulfilled the difficult challenge of remaining consistent to their sound without suffering from a deficit of ideas. Some moments of familiarity are inevitably scattered throughout the album, but also serve the purpose of cementing the material's identity nicely. What's more is that Brotherhood is even heavier than their last few albums. This current release carries a much
stronger blend of thrash and death metal than on 2008's The Formation of Damnation, and blast
beats that are even faster than what's heard on 2012's The Dark Roots of Earth. Brotherhood's accentuation on brutality has caused Testament to abandon the clean guitar parts that they once incorporated into their song-writing more often, although the inclusion of wah-wah pedals on "Stronghold" and "Black Jack" is unusual for them. One listen to the intense riffing that opens the album will immediately abolish any doubts about the band's age setting them back in that
department. "Centuries of Suffering" proves to be a particularly brutal moment on the album, and "Neptune's Spear" stands out with its original melodies in the guitar and vocal departments.
Still, the album's consistency makes it difficult to select favorites. Testament is a band with a
limitless depository of fresh songwriting ideas, and very rarely does an act in any genre of music
gleam with so much creativity and savagery on their eleventh album. Fans can certainly attribute this to the musical skill of the five gentlemen that make up Testament's line-up.

Arguably one of the best, if not the best, metal albums of 2016. Hearing some of this material
live will certainly be something to look forward to in the new year!


More Tour Dates
Tags:
Testament, Brotherhood of the snake, Oakland, 11th Album
Follow us on Twitter
|
Like Us
Date: Oct 27, 2016
As Reported by:
Nick Statudo