McDonalds, Mariachi and the Simpsons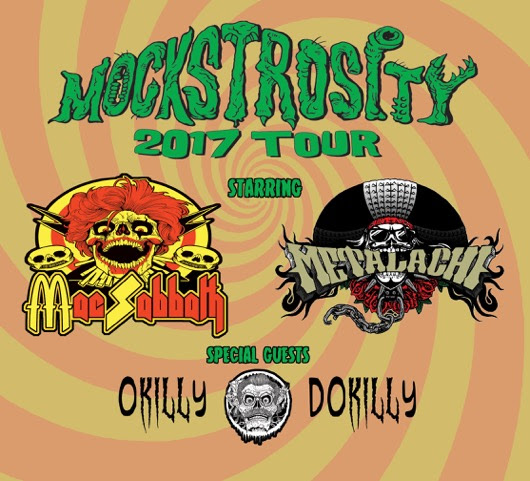 What kind of mockery is this? Viral sensations and food-themed Black Sabbath cover artists MAC SABBATH and heavy metal Mariachi group METALACHI join Ned Flanders "Nedal" band OKILLY DOKILLY for the most insane tour of 2017! You will not want to miss this!
Hitting 22 Cities, March 8-April 5, 2017
Watch the Official Tour Announcement Video:
If you only see one show in 2017, see Black Sabbath.
If you see two shows in 2017, see Black Sabbath and Guns N' Roses...
But if you see three shows in 2017, you absolutely must see Black Sabbath, Guns N Roses and The Mockstrosity Tour 2017, starring kings of fast-food themed Black Sabbath covers Mac Sabbath and Metalachi: The World's First and Only Heavy Metal Mariachi Band. The tour will also feature a very special guest, Ned Flanders-themed metal band Okilly Dokilly.
No, you're not dreaming - the heavy-metal-shtick trifecta is upon us and you can witness them all in one night! The insanity is coming your way in 2017 and we are giving you the keys to the asylum!
Presale tickets all available now for all dates via individual venues.
The Mockstrosity Tour 2017 Tour Dates:
3/8/17 - Omaha, NE @ The Waiting Room Lounge
3/9/17 - Milwaukee, WI @ Turner Hall Ballroom
3/10/17 - Minneapolis, MN @ First Avenue & 7th St Entry
3/11/17 - Chicago, IL @ Reggies (tix: http://bit.ly/2dfxLIb)
3/12/17 - Arlington Heights, IL @ HOME - House Of Music & Entertainment
3/14/17 - Saint Louis, MO @ The Firebird
3/15/17 - Nashville, TN @ Exit/In
3/16/17 - Louisville, KY @ Headliners Music Hall
3/17/17 - Lexington, KY @ Cosmic Charlie's
3/18/17 - Columbus, OH @ Newport Music Hall
3/21/17 - Detroit, MI @ Magic Stick
3/22/17 - Cleveland, OH @ The Beachland Ballroom and Tavern
3/23/17 - Buffalo, NY @ Tralf Music Hall
3/24/17 - Syracuse, NY @ The Westcott Theater
3/25/17 - Worcester, MA @ Worcester Palladium
3/28/17 - Montclair, NJ @ The Wellmont Theater
3/29/17 - New York City, NY @ (le) poisson rouge
3/30/17 - Richmond, VA @ The Broadberry
3/31/17 - Washington, DC @ Black Cat DC
4/1/17 - Asheville, NC @ The Grey Eagle
4/2/17 - Memphis, TN @ New Daisy Theatre
4/5/17 - San Diego, CA @ Brick By Brick (* without Okilly Dokilly)
More about MAC SABBATH:
Mixing raucous comedy with borderline-horrific theatrics, the only thing more petrifying than impending health problems resulting from years of overeating is a Mac Sabbath show. Show attendees should be prepared to partake in the fun - Mac Sabbath puts on a theatrical, multimedia stage show - complete with a smoking grill, laser-eyed clowns, bouncing burgers and many more magical surprises... basically anything and everything an unwary show-goer could ever want in their wildest dreams.Named by Buzzfeed as one of the "13 Metal Bands You Didn't Know How to React To" + Named as LA's "Best Tribute Band" of 2015 by LA Weekly.
"... one of the most interesting bands to come around in a long, long time. They have Dead Kennedys' outrageous sense of humor mixed with total irreverence and ornate style on top of a solid, engaging performance (even if the crowd is reluctant to respond). So while this whole thing was probably thought up after eating too many pot brownies, it is one of the most brilliant ideas in a long time."­ - Troy Farah, Phoenix New Times
"This is not a drill. Be it exchanging Black Sabbath's "Paranoid" for a "Pair-a-buns" or "Iron Man" for a "Frying Pan," these food-focused musical dweebs are cooking up something hot 'n' ready just for you." - Alicia Lutes, MTV.com
"The most impressive-and terrifying-thing about Mac Sabbath is that they're actually really good. Ronald channels his inner Ozzy onstage, from the manic jumping to the frantic hand waving..." - Bryan Rolli, Paste Magazine
"Even if the songs are dripping with onions and extra cheese, Mac Sabbath put on one righteous stage show, complete with smoke machines, gritty power chords, and endless head-banging." - Chris Coplan, ConsequenceofSound.net
More about METALACHI:
Hailing from Hollywood California via Juarez Mexico, Metalachi is a musical/comedy stage show that somehow seamlessly blends the world of Spinal Tap and Cheech & Chong into an over-the-top stage spectacle. The group is a 5-piece ensemble of classically trained mariachi musician brothers, that have been fused together with the power of heavy metal. Now considered to be one of the fastest growing shows in the US, Metalachi has garnered worldwide acclaim for their unique brand of raucous humor and innovative musical mastery, quickly amassing a loyal and diverse fan base of music lovers in addition to gaining praise from music royalty such as Dave Lombardo (Slayer), Vinnie Paul (Pantera, Hellyeah), Eric Wilson (Sublime), Billy Idol and Howard Stern along the way.
Fans can expect an unlikely meshing of metal classics from artist such as Metallica, Slayer, Ozzy Osbourne and more with traditional mariachi standards from the likes of Vicente Fernandez and Mariachi Vargas de Tecalitlan ...all played with traditional mariachi instrumentation but with a stage show that strays far from traditional. Appeared on NBC's America's Got Talent + Named as one of LA's "Top 5 Tribute Bands" of 2015 by LA Weekly.
"What makes them particularly special is that they fuse two genres: it's metal and mariachi music, as you may expect by their name. It might be among the only metal a non-metal head can learn to appreciate and something metal heads find truly exciting."-H. Drew Blackburn, Dallas Observer
"Metalachi is the best heavy metal mariachi band you'll ever hear. Sure, they're probably the only one... but still!"- Javier Moreno, Buzzfeed
"...a Latin spectacle that merges Spinal Tap with Lucha Libre."- Stacy Nick, KUNC.org
"These Mariachi rockers will change your perception of the genre..."- Sascha Bos, LA Weekly
More about OKILLY DOKILLY:
Hailing from Phoenix, AZ, Okilly Dokilly performs what they describe as "Nedal", a subgenre of music themed around Ned Flanders, a character from the animated TV series The Simpsons. The band has received worldwide attention from the likes of Time, Maxim, US Magazine, and others.
"Okilly Dokilly, Phoenix's self-professed "world's first Nedal band," have got you covered, kicking out righteous riffs while clad in the traditional green sweater, pink shirt, and nerdy glasses of Homer Simpson's eternally cheerful and devoutly Christian neighbor." - Peter Helman, Stereogum.com
"Their sound... is solid, formulaic metal, with soft, almost classically-voiced verses slashed by the requisite screaming choruses. Let's just say Homer Simpson might think twice about calling them "Stupid Flanders(es)" after hearing it." - Steve Huff, Maxim.com
"...we have a feeling you'll be nodding your head faster than you can say hi-diddly-ho." - Anthony Domanico, CNET.com
"My spell check is intent on correcting 'Dokilly' to 'docilely', but docile they are not, with their music revolving around crunchy, lo-fi guitar and shrill, lurching synth." - Christopher Hooton, Independent.co.uk
Read More News
Tags:
Mac Sabbath, Metalachi, Okilly Dokilly, Mockstrosity Tour, The Simpsons



Sevine E. Levine

October 17, 2016


More News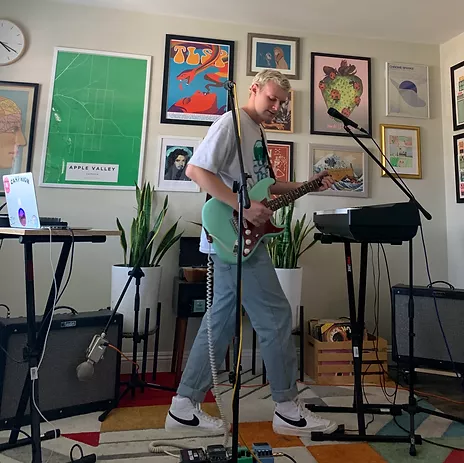 An Interview With Comfort Club!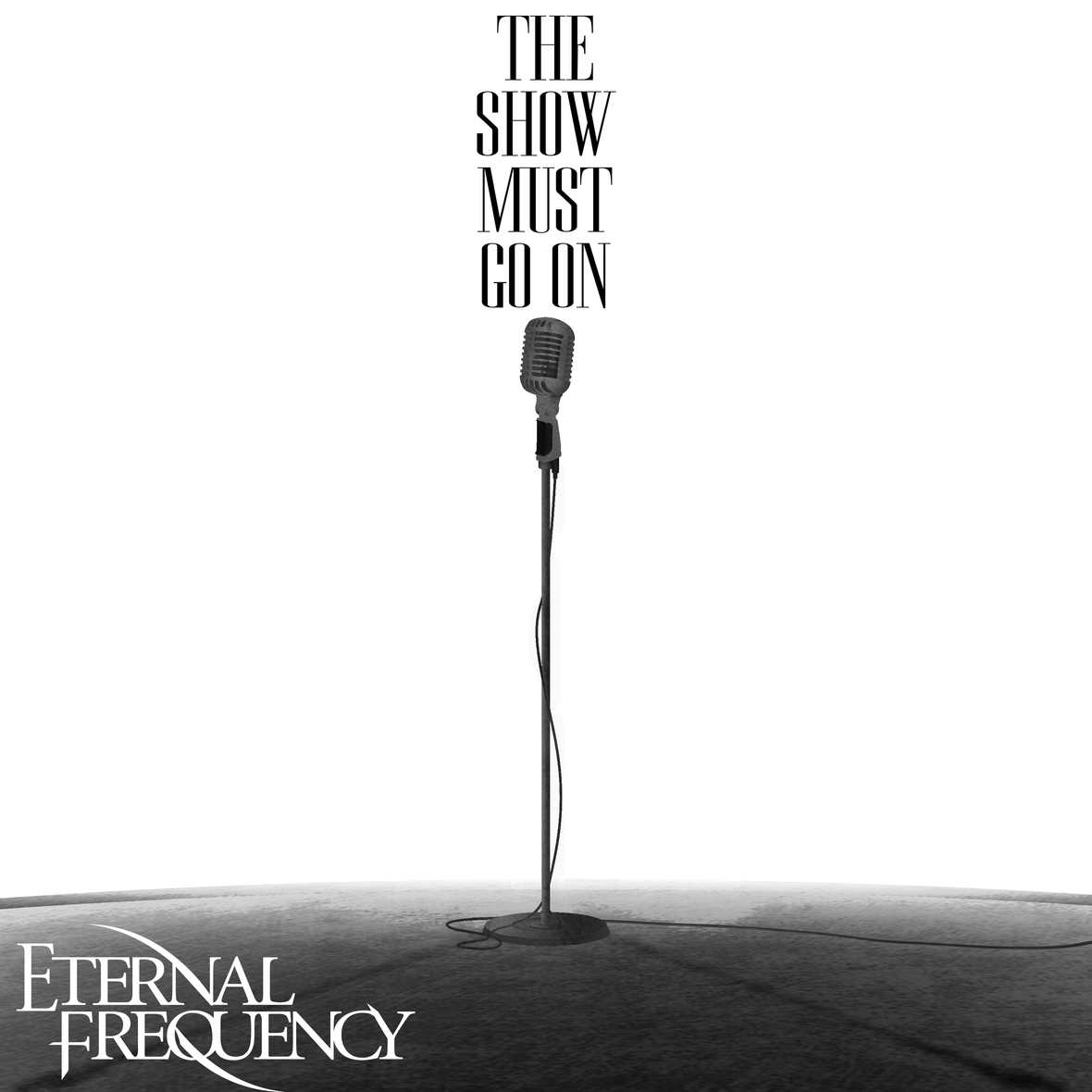 ETERNAL FREQUENCY Delivers A QUEEN TUNE - EASILY its MOST MOVING AND APROSPOS SONG for A PLANET BROUGHT TO ITS KNEES IN 2020!
Italian progressive death metallers SADIST working on ninth full-length album!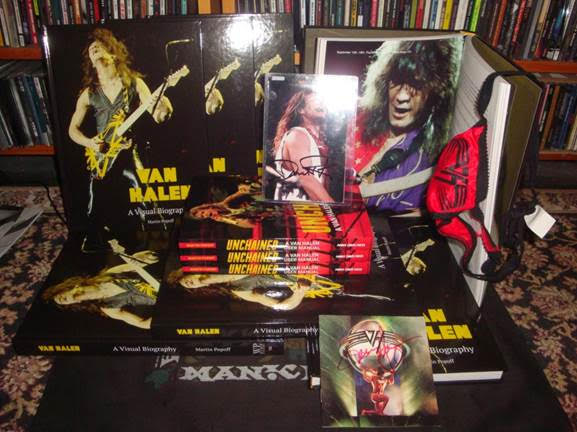 Popoff's Van Halen: A Visual Biography... signing and shipping now!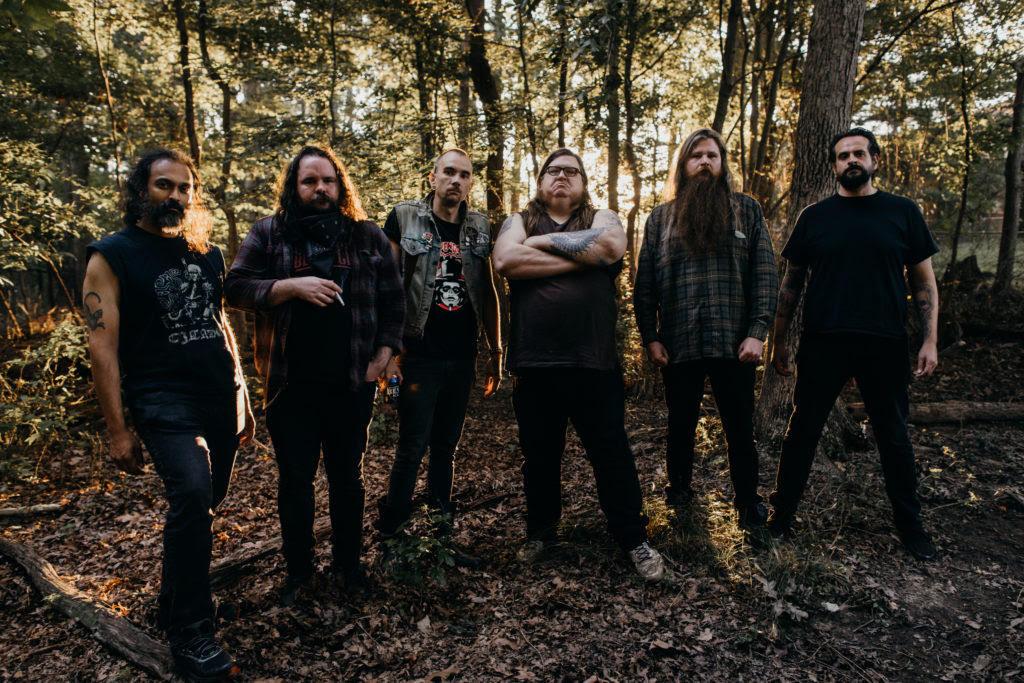 Preyer Full-Length From Washington, D.C. Doom Bringers, ILSA, Out Now And Streaming Via Relapse Records