THOUGHT EATER / IRON JAWED GURU Vortex 6 Split Nears Release Via Grimoire Records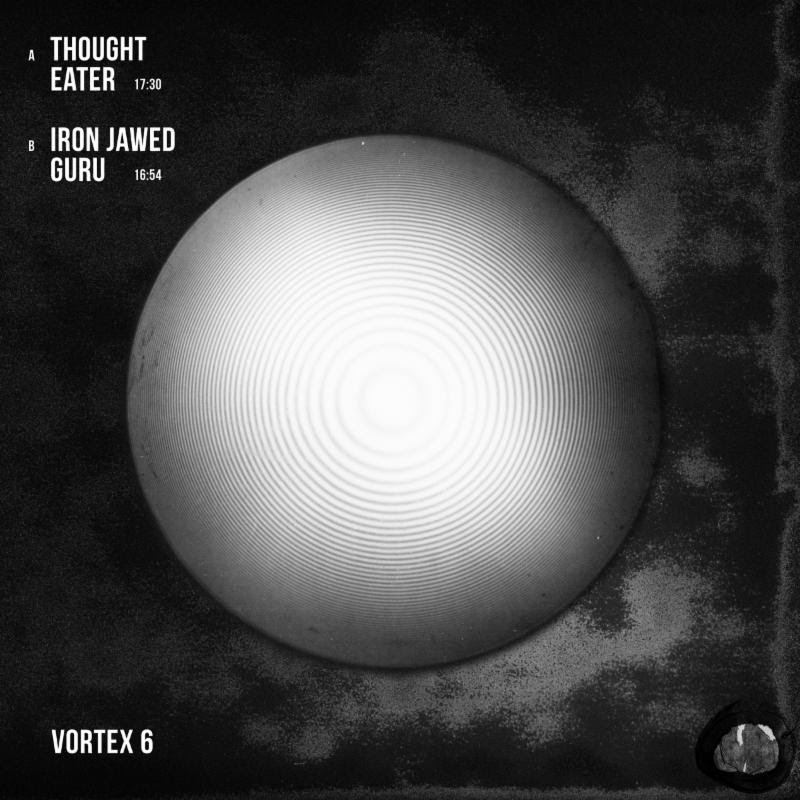 Both sides of the Vortex 6 split were tracked by Grimoire Records' owner Noel Mueller in his Maryland-based home studio about a month apart from each other. While not originally planned as a split, the two recordings seemed like a great match, so the label introduced the two bands and the decision to unite the recordings was made immediately.
Side A of Vortex 6 introduces THOUGHT EATER, a brand new three-piece instrumental band featuring a twelve-string bass through a big muff. This monstrosity is a standard bass with three of everything, producing a bizarre double-vision effect on every note. Uniquely hypnotic riffs reminiscent of High On Fire and Mastodon along with Black Sabbath-esque tempo changes are woven into angular, odd-time compositions. Prior to forming THOUGHT EATER, bassist Darin Tambascio was a founding member of the prog metal two-piece National Sunday Law and Graviton, which featured both members of NSL and Sacha Dunable from Intronaut.  
Side B houses the new works by instrumental power duo IRON JAWED GURU, back with their second release through Grimoire in 2016. True to Mata Hari form, their "Killer stoner rock riffs" [Two Guys Metal Reviews], are woven into epic compositions reminiscent of Kyuss and Russian Circles. They too employ a novel technique to thicken up their sound, running their guitar through an array of different amps and octavers to create a mammoth wall of sound with a paradoxically clean edge.  
Vortex 6 Track Listing:
Side A - THOUGHT EATER
1. Vortex 6
2. Crystal Maze
3. Crushing Metaphysical Crisis
4. Gift of Death  
Side B - IRON JAWED GURU
5. Black Fortress
6. Emerald Seer
7. Glaive          
8. Widow Of The Web  
THOUGHT EATER:
Douglas Griffith - guitar
Darin Tambascio - bass guitar
Bobby Murray - drums  
IRON JAWED GURU:
Roy Brewer - Drums
Mike Lorenzen - Other Noises
Read More News
Tags:
Thought Eater, Iron Jawed Guru, National Sunday Law, Gravitation, Intronaut



Brian "Red Barron" Biggerstaff

October 06, 2016


More News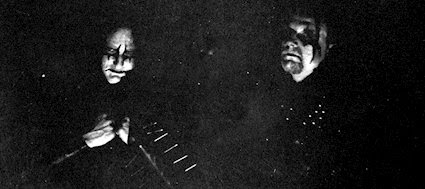 ICHOR: new promo materials from SEANCE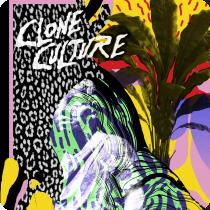 CLONE CULTURE (Dark Wave/ Post-Punk)

SPEARHEAD Pacifism is Cowardice Out November.

ZEALOT CULT (ire) Debut Album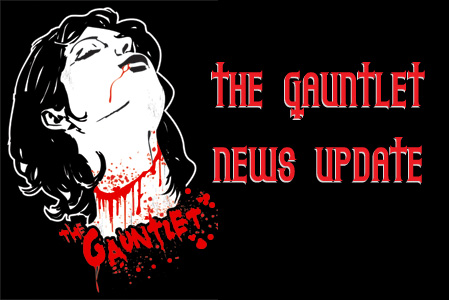 FUNERAL CHIC - New LP - New Video
More News