Slayer, Anthrax, Death Angel: Concert Review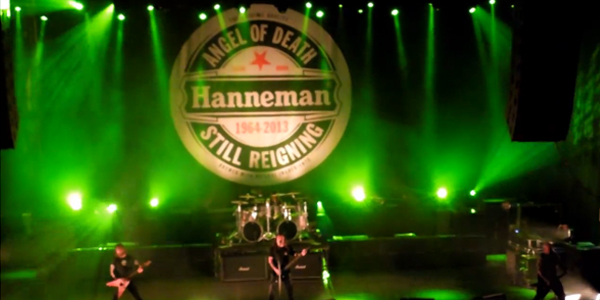 Ever since thrash metal started gaining popularity again in the late-2000s, the underground scene has been flooded with many newer bands, old bands reuniting, and a younger fanbase. Many of the most well-known American thrash metal bands have been going through a revolving door since then in which two or three of the bands will go on tour together.
In the States, we've seen a Slayer/Megadeth/Anthrax tour, an Anthrax/Testament/Death Angel tour, a Testament/Exodus tour, etc. This last round of thrash metal musical chairs has united Slayer, Anthrax, and Death Angel; all of whom are supporting albums that have been released within the last year. Death Angel must have only played for about 30-40 minutes because I overheard that they had just finished as they got in the venue. Let that be a lesson to you, folks, when you see the time listed on your ticket or event page, don't assume that's just when the doors open. Anthrax came on to the stage bursting with even more energy than I expected from anybody that night.
The stage was plastered with banners depicting the "A" pentagrams, and a couple of small Monster Energy Drink logos for product placement. Rhythm guitarist Scott Ian's declaration, "This is our first time playing at the Pageant, and we're very happy to be here! It beats the s**t out of Pop's! I'm just being honest!" Anthrax proved to be the most active of the Big 4 thrash metal bands when it comes to stage moves. Ian played guitar while doing his signature "circle stomp", while lead guitarist Jonathan Donais could be found windmill headbanging at different times in the set. Bassist Frank Bello is never shy onstage, and flipped his legs back and forth as if he was trying to get his daily workout done during his performance. They performed several newer songs, and about four of their biggest songs (two of which were covers). Suddenly, after closing with the crunchy thrash classic "Indians", it was all over. They had played for about 45-50 minutes, and I felt that I was not getting a sufficient helping of Anthrax that night. It was another half-hour or so before Slayer hit the stage, and so I thought, "Oh, they couldn't have squeezed in an extra ten minutes for more Anthrax?" It was certainly a fun show, but the short length of the set made me question if it was really worth a hefty admission price.
The set list (in something close to this order):
Caught in a Mosh
You Gotta Believe
Monster at the End
For All Kings
Fight 'Em 'Til You Can't
Evil Twin
Got the Time
Breathing Lightning
Anti-Social
Indians
Fortunately, seeing Slayer play a much longer set than I had anticipated made up for it. First, a big curtain lit with crosses that tilted their way upside-down, then pentagrams flashed on to the curtain. The curtain opened up after a flash of the band's logo to unveil the new line-up of Exodus guitarist Gary Holt, former Exodus/Testament/Forbidden drummer Paul Bostaph, and founding members bassist/vocalist Tom Araya and guitarist Kerry King. Holt was headbanging at a dangerously rapid pace when the band first kicked into "Repentless", but if he keeps that going, he will surely receive doctor's orders to quit headbanging like Araya did in 2010.
Their backdrop was the "Repentless" album artwork for most of their set, but was eventually changed to the eagle emblem. During the last song, the display was a banner with the name "Hannemann" embedded in the Heineken logo as a tribute to late guitarist Jeff Hannemann.
The Marshall stacks were not piled as high as usual for a metal or hard rock show, with a greater emphasis on stage lights this time. Slayer has always had a reputation for being a phenomenal live band, but that has much more to do with their ferocious execution than any stage moves or methods of communicating to the audience. Araya seldom even introduced the songs, but traditionally introduced "War Ensemble" by asking the audience, "Are you ready for war?" He also described "Dead Skin Mask" as a love song, but assured the metal-hungry fans that it was "a Slayer love song". Araya went on to remind the audience that they came here because of their passion for the music, and they performed for them because they loved to play the music, and took some time to express his gratitude for having people come out to see them. Other than that and some occasional headbanging from the guitarists, the show mostly just emphasized performing Slayer songs. Like Anthrax, they were advocating their new material by playing four or five songs from their current album. However, because they performed for roughly an hour and fifty minutes, they also made time for plenty of surprise classics that I did not expect from them. It wasn't until after the show that I heard about how crazy the mosh pit was during their performance, and I don't even know if that's just because of where I was standing at the time or if my eyes were just that focused on the stage the whole time.
The set list (in roughly this order):
Repentless
The Anti-Christ
Some other song from Repentless?
Hate Worldwide
Disciple
War Ensemble
Postmortem
Fight 'Til Death
You Against You
Mandatory Suicide
Dead Skin Mask
Born of Fire
Pride in Prejudice
Seasons in the Abyss
Hell Awaits
South of Heaven
Raining Blood
Black Magic
Angel of Death
Slayer and Anthrax each have their own identities that make them distinguishable from each other, and their live performance is as much a part of that as their sound and lyrics. Anthrax is a band that likes to go crazy and run wild as they perform. Slayer, on the other hand, prefers to simply let the music do the talking. There is no right or wrong way, both approaches work well for the bands and make them fun to watch. However, it is advised that you arrive to the show early to catch Death Angel as well.
Read More News
Tags:
Slayer, Anthrax, Death Angel



Nicholas Statuto

October 01, 2016


More News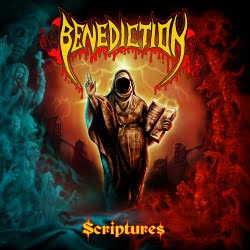 Benediction to release their newest album titled, "Scriptures" next week!
Louisiana's ROMASA to release their new album "Insufferable Cave of Rotting Aspiration" EP this month via Hand Of Death Records!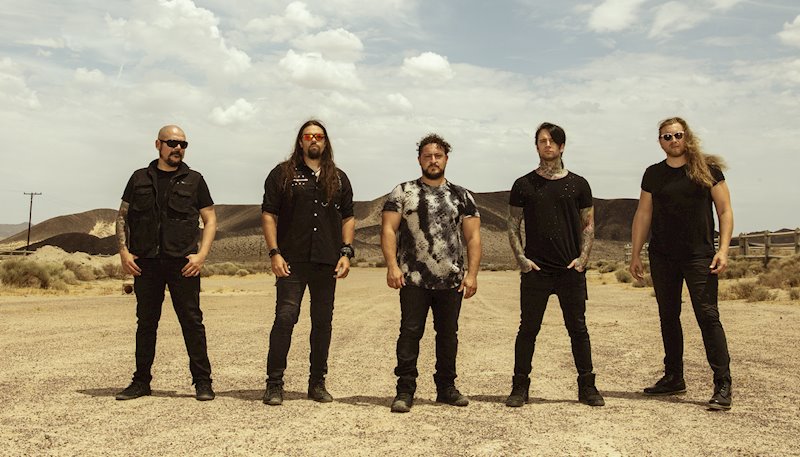 Zero Theorem Launch New Song "Translucent" With Epic Sci-Fi Inspired Video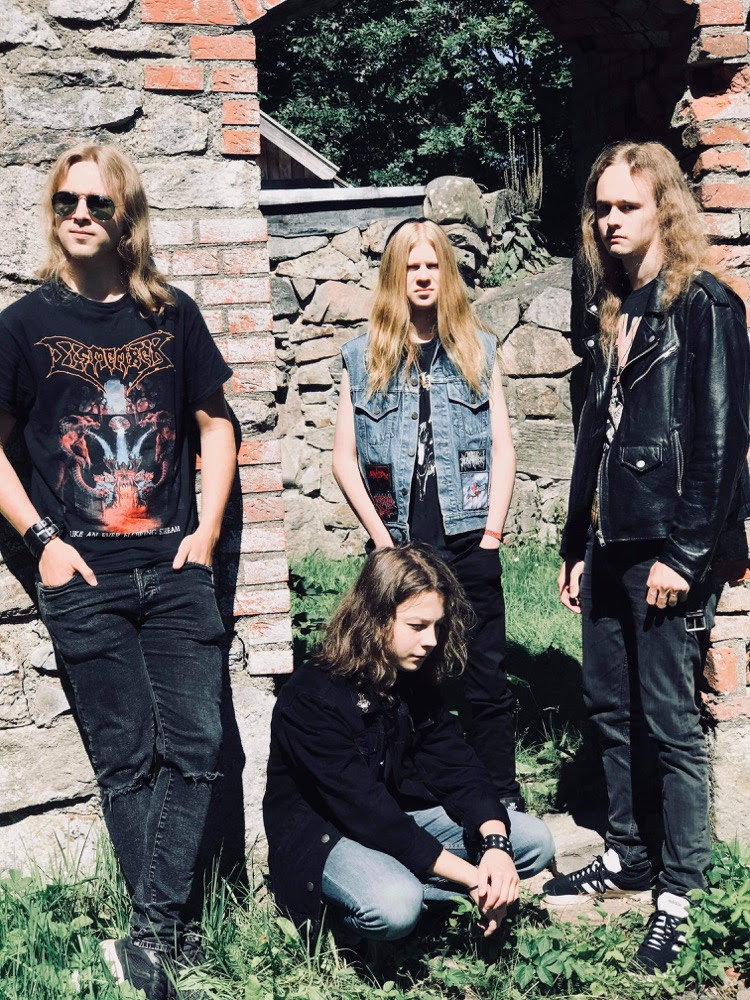 SARCATOR premiere new track at "Deaf Forever' magazine's website - featuring the son of THE CROWN's Marko Tervonen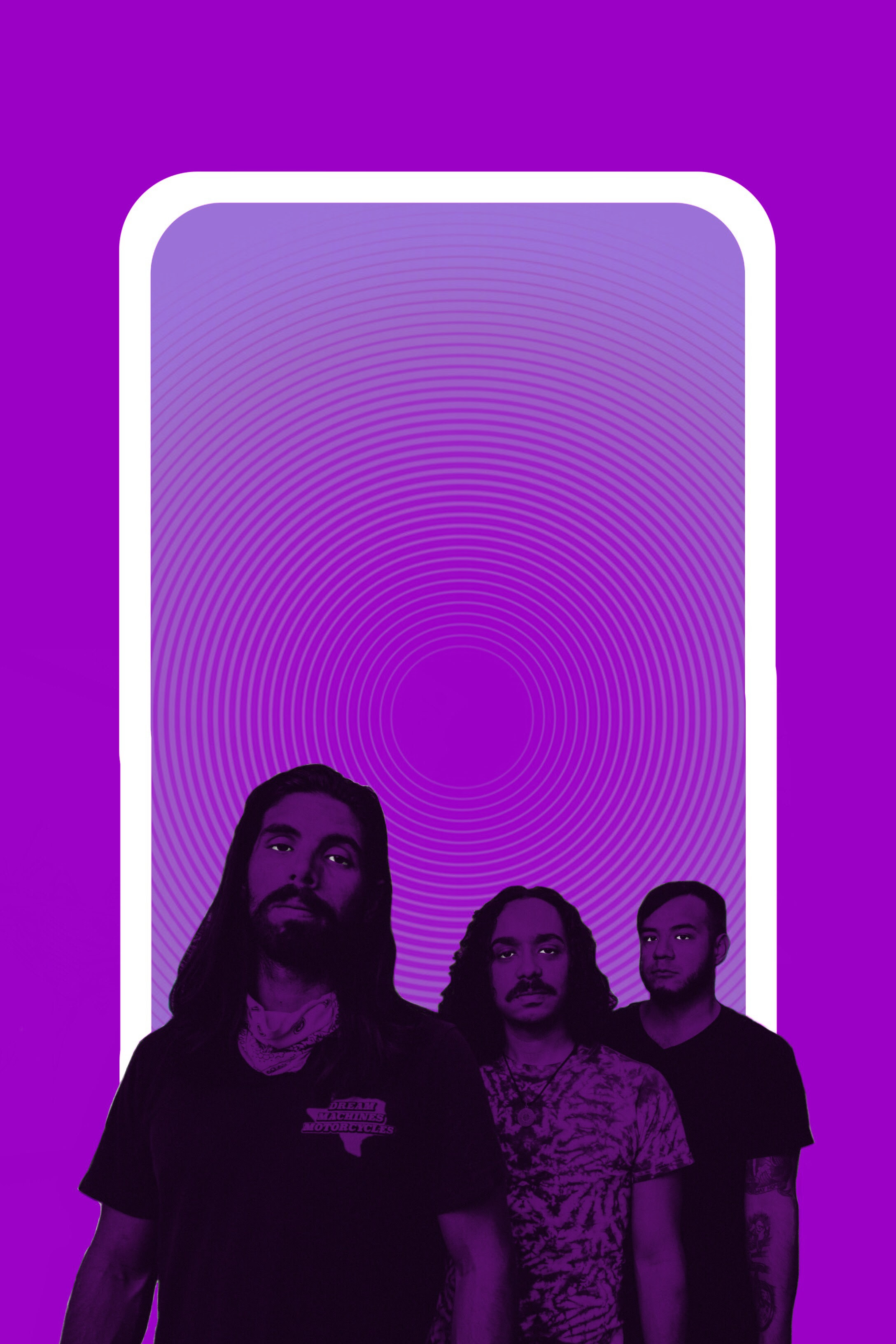 HOLY DEATH TRIO RELEASE NEW SINGLE "BAD VIBRATIONS"