Airborne: "Breakin Outta Hell" Is Out!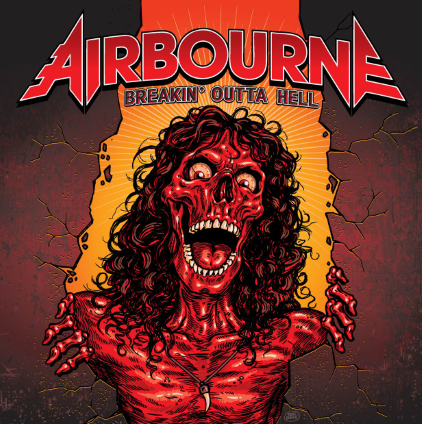 Airbourne is possessed by the spirits of rock'n'roll. These Australians have always gone where the beers are cool, the girls are hot and the music can never be too loud and proud.
There have been some hellraising rock 'n' roll bands, but Airbourne have taken the good-times, bad-boys, party-animal strut to a new level on their latest studio album, Breakin' Outta Hell.
"The whole message of the album is right there in the title track," Joel says. "Put this record on, and it's fuck the boss, fuck the traffic fines I just got, fuck all my bills and fuck all the tax I owe. I'm going out, I'm getting pissed and I'm going to listen to some rock 'n' roll. I'm breaking out of hell!"
The scrappy upstarts from Warrnambool – a country town about 3 hours from Melbourne, announced their arrival with 2007's Runnin' Wild, one of the most talked-about and best-reviewed debuts in recent hard rock history. Metal Hammer handed them a Golden Gods Award for Best Debut Album and Classic Rock rightly hailed them Best New Band. Airbourne further marked their territory with the jaw-dropping follow up No Guts. No Glorycracking the Top 40 in the UK, the Top 20 in Australia and Billboard's Top 200. After unrelenting global touring that included co-headlining the legendary Wacken Festival, 2013 brought the critically acclaimed Black Dog Barkinginto the world. The album reached #5 in Germany, Top 20 across Europe, Australia, and New Zealand; and Top 30 in Canada and the U.K. Black Dog Barking brought a sound that UK's Metal Hammer suggested, "takes seconds to memorise and a lifetime to shake off." After hundreds of shows, and hundreds of thousands of miles travelled on the road, Airbourne are ready for the next chapter: Breakin' Outta Hell.
With Breakin' Outta Hell, this band is going to take you to a place where you will have the best Friday/Saturday night ever – no matter where you are or what day of the week it actually is.
"We had a few big nights," Joel says, wistfully. "And when we drink, we really do get so excited and crazy and just do stupid shit, like jumping off hotel roofs into swimming pools and that sort of stuff. You wake up the next day with the hangover from hell, and somebody says we need to 'Thin The Blood'. Ah, great! Another song title there. Get yourself a hair of the dog, get back into it, get your mojo working again."
The song which most vividly sums up the immortal, feel-good spirit of the album is the closing cut, 'It's All For Rock N' Roll', a number inspired by the late, great Lemmy.
"We toured a lot with Motorhead over the years," Joel says, recalling that Lemmy played the part of the truck driver in the promo video for the title track of Airbourne's debut album, Runnin' Wild. "We were thinking about what Lemmy did and then it all started to roll in… Keith Moon, Bon Scott, same kinda guys. They lived hard and played rock 'n' roll their whole life. So this is a song that pays tribute to them and to everyone who loves rock 'n' roll. It's for the performers, the road crews, everyone that's in the circle – the people who give their lives to rock 'n' roll."
Breakin' Outta Hellbrings the band full circle, reuniting them with producer Bob Marlette, known for his work with Ozzy Osbourne and Alice Cooper, and engineer/mixer Mike Fraser who has worked with the likes of Metallica and AC/DC. Marlette helmed Airbourne's debut, Running Wild, and Fraser mixed the band's 2nd album No Guts, No Glory. This was the bands "dream team", and for the first time ever they recorded and mixed in their native Australia, with Marlettte and Fraser spending several months holed up with the band at the legendary Sing Sing Studios in Melbourne. Sonically, the record sets a new benchmark for Airbourne and the collection of songs taps into the band's incredible energy and sense of armour-plated good humour, with a musical and lyrical vigour enriched by their experiences, both on and off the road.
Airbourne's wild image and full-tilt approach tends to disguise the attention to detail that goes into every aspect of their music and performance. The original line-up has held together through thick and thin, and however far they push out the boat, they take great care to ensure that their nights of excess do not interfere with their ability to put on a top show.
"We try and keep fit," Joel says. "You've got to make sure you're singing great for the people. There's just a thin little set of vocal cords in your throat and they've got a lot of work to do. Whatever else you get up to, you have to put the show first."
Airbourne's reputation as a live act is already legendary. With a wall of Marshall cabinets piled high and wide behind them, they put on a show that is as exhilarating as it is immense. Now that a generation of hard rock legends are nearing the end of the road and playing their final tours, Airbourne are more ready than ever to step up to the plate.
Whether diving into the crowd or free-climbing the rigging, Joel is a frontman without fear. Indeed, some festival promoters have taken to wrapping the bases of any lighting towers in the vicinity of the stage in plastic sheeting to curb some of his more extreme antics.
"In Australia, they wrap up power lines like that so possums can't climb up and electrocute themselves," Joel notes, wryly. "Same idea."
There was a near-riot when Joel played a guitar solo 30 feet above the stage at the Download Festival in the UK, resulting in the power being switched off in an effort to get him down.
"I was taken to a police station in a trailer on the site after that," Joel recalls. "The head copper was saying, 'You can't do this again. We'll take your passport off you. We'll fine you £40,000, it's a serious offence'. I said, 'OK, we won't do it again'. And he goes, 'Right. Now, another bit of business. I've got two CDs here. Could you sign them for my kids?' I think he forgave us."
Breakin' Outta Hellis the latest chapter in the story of a band living the life with an ambition that burns like a forest fire. The songs kick harder and dig deeper than ever in the search for the ultimate rock 'n' roll truth…
"The thing that drove us from day one in Warrnambool is the same thing that drives us now," Joel says. "It's the same mentality. We've kept the foot on the floor and never looked back. You hear this record and you just forget all the worries in the world. You have a good time. There's no ballads, no bullshit. We wanted this to be an album that kicks ass from start to finish. I think we got it."
Video for "Rivalry"
Read More News
Tags:
airborne, breakin outta hell, australia



Sevine E. Levine

September 25, 2016


More News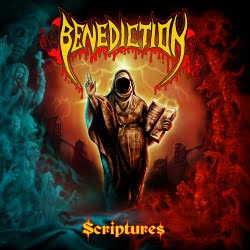 Benediction to release their newest album titled, "Scriptures" next week!
Louisiana's ROMASA to release their new album "Insufferable Cave of Rotting Aspiration" EP this month via Hand Of Death Records!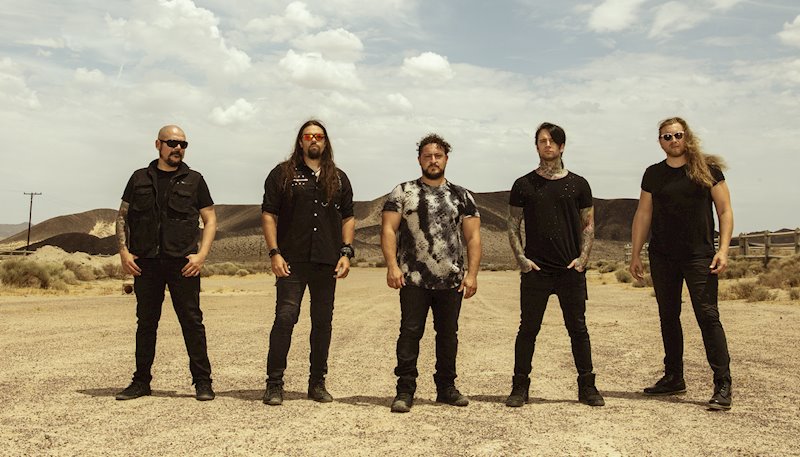 Zero Theorem Launch New Song "Translucent" With Epic Sci-Fi Inspired Video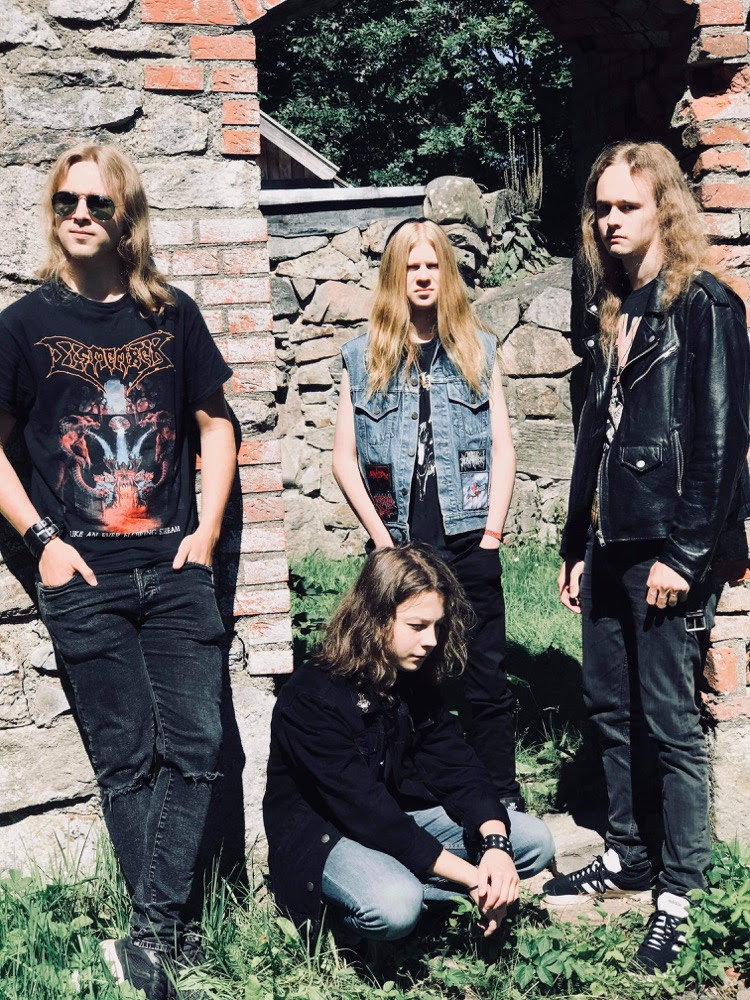 SARCATOR premiere new track at "Deaf Forever' magazine's website - featuring the son of THE CROWN's Marko Tervonen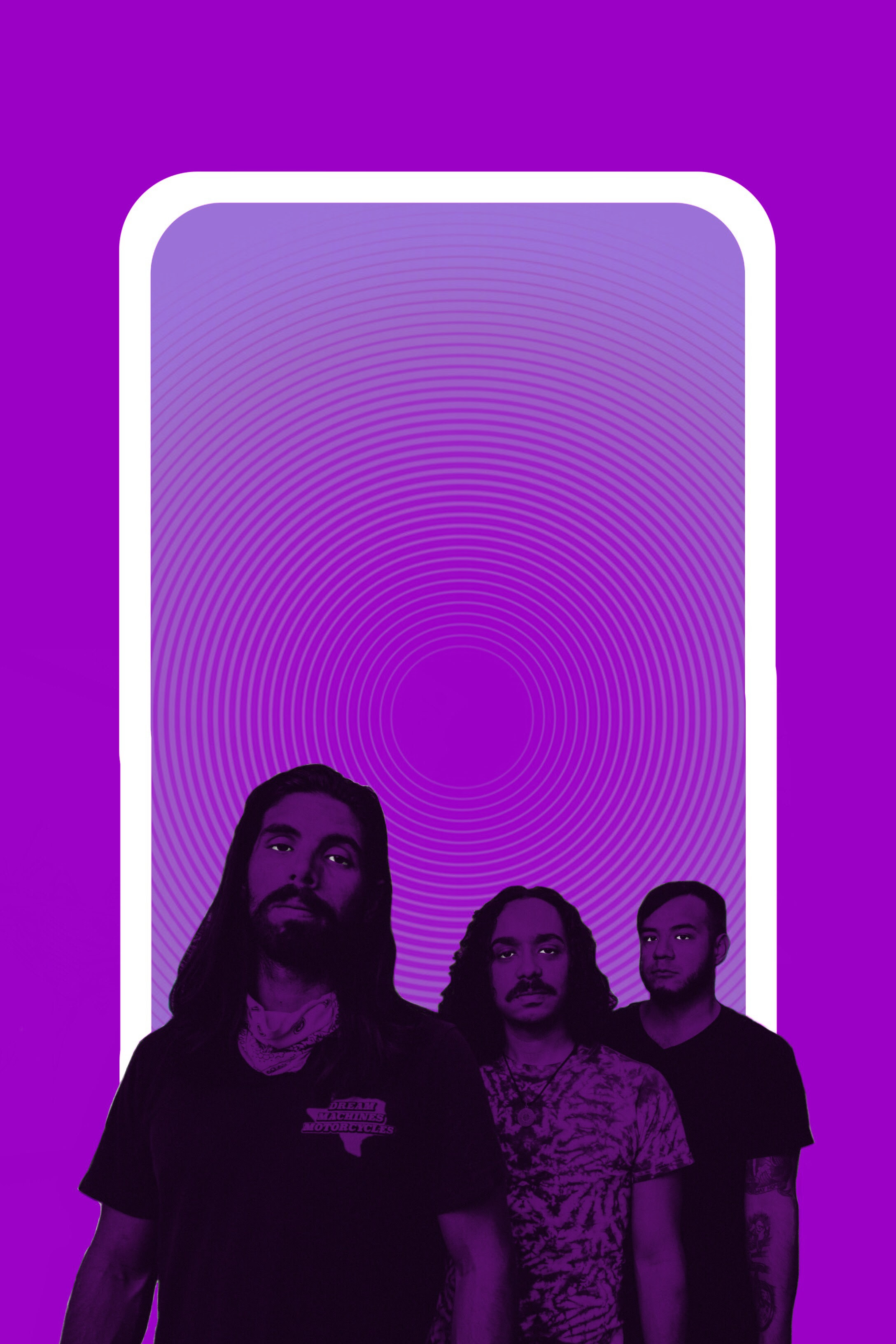 HOLY DEATH TRIO RELEASE NEW SINGLE "BAD VIBRATIONS"