ANCRESS Announce LP Release Nov 19
Apocalyptic/holy terror metal/hardcore/noise prophets Ancress unleashed their first portent this morning. "Seven Sorrows" (which premiered with IDIOTEQ) is the opening volley from the savage, cerebral Victoria/Jeiunium LP. Dropping November 19th via Hypaethral Records, the album is inspired by the work of gothic/surrealist painter Zdzisław Beksiński.
Speaking about the release, vocalist Chris Gramlich (formerly of A389 Recording artists Vilipend) explained, "[guitarist] Brandon [McColl, from Canadian lords of heavy Titan] and I are very into conceptual art/ideas and hidden meanings. I'm a great admirer of Beksiński's artwork and we decided it would be interesting and challenging to base each song upon an individual painting of his. Originally, the idea was four one-sided vinyl EPs based upon his work, each representing one of the horsemen of the apocalypse mythos as well. However, with the Canadian dollar where it's at, it became two LPs, of which Victoria/Jeiunium (which translates as conquest/famine) is the first sermon.
Lyrically, I distanced myself and my personal experiences as much as possible, writing only what was inspired by each painting and the music. That said, if I did my job correctly, listeners won't know it's a 'concept' record and will be able to relate/enjoy it without viewing the paintings or knowing the origins. However, they will find greater depth if they dig a little."
Listen to "Seven Sorrows" premiere via IDIOTEQ.com
Here
While musically and lyrically inspired by the work of Beksiński, all original artwork for this project was conceived and created by esteemed UK artist Alex CF (Fall of Efrafa, Light Bearer, Archivist). In addition to the impressive vinyl art, the two LPs will each contain a poster/insert that interconnect when assembled — the first two covers/pieces appear below.
Ancress hail from Toronto, ON and formed late in 2014. Besides the aforementioned Vilipend and Titan connections, members have also served in such Canadian luminaries as the Isosceles Project, Homolka and Kosmograd.
The doomsayers have also been shredding audiences since debuting live, playing with the likes of the Dillinger Escape Plan, Today is the Day and Ringworm.
Read More News
Tags:
ancress, toronto



Sevine E. Levine

September 24, 2016


More News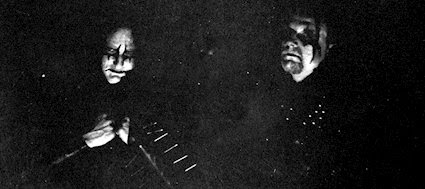 ICHOR: new promo materials from SEANCE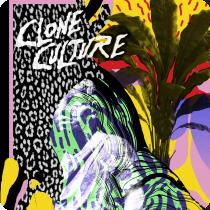 CLONE CULTURE (Dark Wave/ Post-Punk)

SPEARHEAD Pacifism is Cowardice Out November.

ZEALOT CULT (ire) Debut Album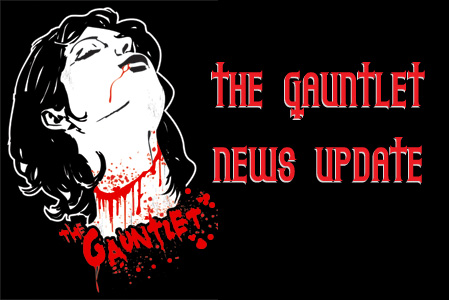 FUNERAL CHIC - New LP - New Video
More News