STREET SECTS ANNOUNCE NORTH AMERICAN TOUR DATES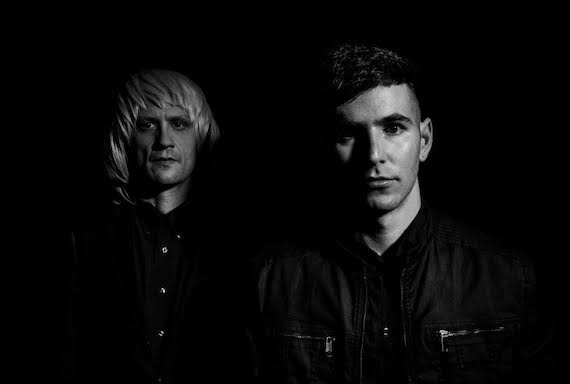 STREET SECTS ANNOUNCE NORTH AMERICAN TOUR DATES
New Album End Position out now on The Flenser
"…a visceral, on-the-edge kind of excitement that keeps you coming back." - CLRVYNT
"…emerges at an appropriate time more than ever as a much needed silver lining to the many shapes of punk that never came." - New Noise Magazine
On the heels of the release of their poignant and punishing new album End Position (September 16, Flenser), Austin duo Street Sects have announced tour dates this fall to support the album. Following their record release show on September 21st in Austin, Street Sects will tour out to the west coast in October (including an LA show with label mates Wreck and Reference), and will canvas the state of Texas in November. Check out all tour dates below.
Street Sects formed in 2013 after vocalist Leo Ashline emerged from the fog of a thirteen year battle with addiction and began collaborating with friend and multi-instrumentalist Shaun Ringsmuth. Disgusted with life but eager for catharsis, the duo embraced the experimental attitude and disillusionment of early industrial music pioneers, eschewing traditional rock music instrumentation and arrangement in favor of modern sampling technology and harsh electronics. Together they released a series of singles and honed their fierce and confrontational live performance, eventually writing and recording what would become End Position.
End Position features a robust recording that was mixed and mastered by Machines and Magnets in Providence, Rhode Island (The Body, Muscle & Marrow, Lightning Bolt etc). Ashline's pessimistic lyrics explore an array of intense, personal obsessions and the violence inherent in modern life, and End Position is a provocative existential statement on the bleeding-edge of extreme music.
STREET SECTS, ON TOUR:
September 21 Austin, TX @ The North Door *Record Release Show*
October 4 El Paso, TX, @ Lovesprout
October 7 San Diego, CA @ The Porch
October 8 Los Angeles, CA @ The Handbag Factory ^
October 9 Riverside, CA @ Pixels %
October 10 La Puente, CA @ Bridgetown DIY %
October 11 San Francisco, CA @ The Honey Hive Gallery
October 12 Portland, OR @ The Raven
October 13 Seattle, WA @ Victory Lounge
October 15 Los Angeles, CA @ Union *Das Bunker Festival*
October 27 Austin, TX @ The Lost Well
November 7 Dallas, TX @ RBC #
November 8 Denton, TX @ TBA #
November 9 Ft. Worth, TX @ 1919 Hemphill #
December 7 Austin, TX @ Sidewinder +
^ with Wreck and Reference, Fake Snake
% with Fake Snake
# with Lung
+ with All Your Sisters, Soft Kill
Read More News
Tags:
Street Sects, End Position, Addiction



Sevine E. Levine

September 22, 2016


More News
Enforcer "Zenith" Album Review
Enforcer "Zenith" Album Review
Enforcer "Zenith" Album Review
Enforcer "Zenith" Album Review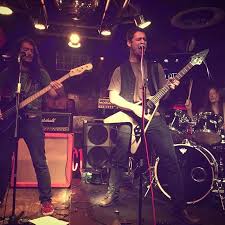 XCLUSIVE: Interview with Al Shirazi of German Metal Outfit: VOLDT