First Look: Meshuggah "The Violent Sleep of Reason" Full Album Review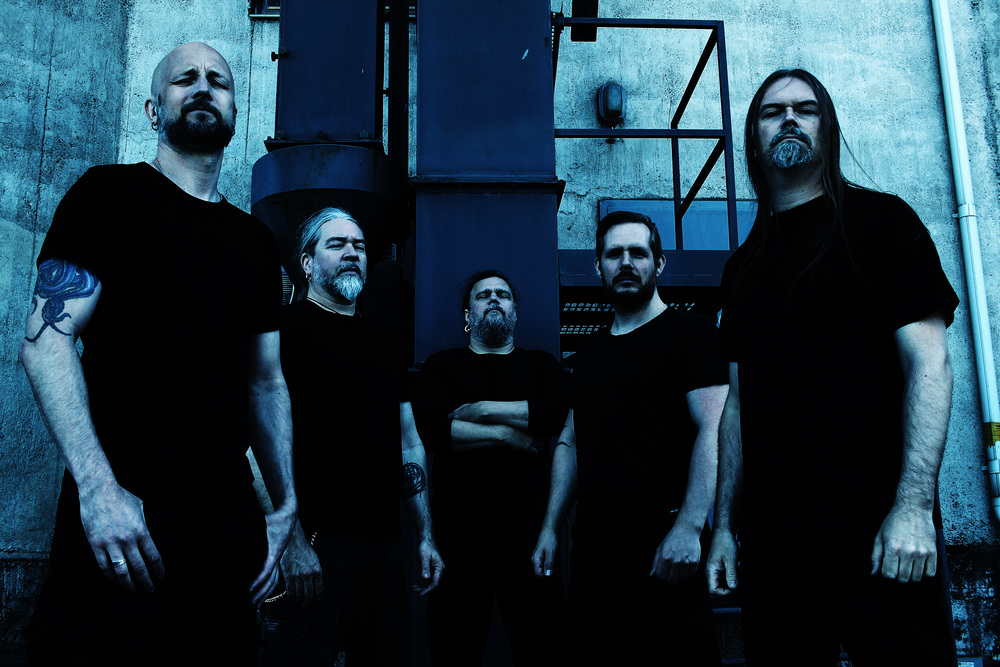 It's been kind of a shitty weekend around the world. Terrorist bombings, an ended Seize-Fire in Syria, and Tech N9ne's auntie getting shot, riots in Charlotte. The world sucks and there isn't a damn thing I can do but seek to hole myself up away from the madness. I fucking hate this planet and the assholes that occupy it. Often times the effort I must put forth in maintaining the few rays of light I have left around me can be a total drain. The little time I have left to be by myself is never enough and those final hours are almost damning. Before I know it I will have to get up and get back into the grind at the electronics store that I work at.
Then in the late afternoon I get an assignment from Gauntlet VP of Media, Kenneth "Kenny" Larson. "I need a review ASAP!", he says. He has asked me to review Nuclear Blast's newest release from Meshuggah, "The Violent Sleep of Reason". Without a doubt this is arguably the most anticipated metal record of the year. I was beside myself and could not believe the news. I was dizzy and had to sit down for a while. This mother fucker doesn't get released for another two and a half weeks and I get to nibble and write about it.
Humbled, grateful and with only six hours to get lost in this album I am certain that I could potentially write the most immersive and glorious review I have ever composed. I ran upstairs to my office so that I could sit down and finish listening. Whatever I was pitching a fit about earlier in the day suddenly didn't matter. I sat back with dip in my lip and Rockstar energy drink in hand, and took it all in. The sound coming forth from my JBL SBT400s and into my skull was so intense and beautiful all at the same time that I could not differentiate the difference between reality and fiction. I can hear every single instrument in remarkable clarity. I had to stop after the second track just to get my composure. I'm only two tracks in and this album is dope as fuck!
The album opens with the track "Clockworks". I like the fact that they put the furious nut buster of the album right at the beginning. The drum work on this track is absolutely mind boggling. One of the first things to jump out at me is that this record has a particularly live sound to it. I can tell that they were intent on conveying that energy.
The second track "Born In Dissonance", the first single of this album, is an unrelenting groove of unprecedented fury that, and so far, seems to set the tone for the entire record. The random pounding in unison is just astonishing. Then it jumps into a bouncy groove that we all know and love about this band. So far this is the best sounding record that these guys have ever dropped. Oh I wish I could have been a fly on the way during the writing and tracking of this record.
"MonstroCity" begins with a dizzying interplay between both guitars then dissipates into a pattern of wittier grooves. There are many in the metal genre that hail this band as it's crown princes of this or that genre and I would never dishonor them by putting them in a box. To them they have always had a middle finger up at labels getting pinned on them and that is just one reason to love this band. This new material is a testament to the fact that no one can pull off metal with the depth and character that this music brings.
Into track four, "By The Ton", this one is the Kraken bursting forth from its lair to destroy you or whoever is in its path. I love the sick tone and chubbiness of the guitars. The bending notes give this song such a monstrous dynamic and at the same time there is an organic feel to it as if the track was a living breathing organism hell bent on vengeance. If I owned a monster truck I would blast this as I was driving it.
The title track, "The Violent Sleep Of Reason", starts with the dissonance and an interesting rhythm. Then it digresses into a sliding interplay between a chug pattern that is sure to get any mosh pit going. I can notice everything getting heavier into the song. The pattern of the main poly-rhythm is devastating then returns to sliding interplay.
By the time I get to "Ivory Tower" I realize by this time that lyrically this album is about everything that is wrong with the world. I love the fact that I can hear every bit of raspy grit coming off of Jens's vocals throughout this entire record. Probably the most straight forward song on this record yet leaves nothing in want in regard to poly-rhythmic fury.
Stifled comes right out the gate with discordant notes and triplets of rage. The trance like groove is a lot of fun to listen to. I can really hear these guys playing off each other on this record and for the most part you only get to hear that on a live recording or at a show. Stifled gives way to ambient notes and dissipates into "Nostrum" for all of you that dig their previous album "Catch 33".
Further on, "Our Rage Won't Die" is probably my favorite rhythmically. This to me is the fun song on the record. The groove is amazing.
The slight bends of the notes on the final track "Into Decay" give this song a very monstrous character. Everyone is bending the notes just perfectly. The impression that I am left with on this track is that they are proclaiming themselves as the tightest band in metal. I mean what else can I say about it. The big chugs in between the bend of notes are perfectly woven together between each person playing an instrument.
This one is a banger for sure. The double kicks coming off of Tomas's kit is just right in the pocket the whole time. They must have had a lot of fun recording this record. The intensity, rawness, and precision on "The Violent Sleep of Reason" is better than anything I have ever heard from this legendary band that I have been following closely for the last 10 years. They got better and that's all there is to it. They are tighter, more creative, more intense, and all the more breathtaking.
Meshuggah is:
Jens Kidman - Vocals
Fredrik Thordendal - Guitars
Marten Hagstrom - Guitars
Tomas Haake - Drums
Dick Lovgren - Bass
"The Violent Sleep Of Reason" track list
1. Clockworks
2. Born In Dissonance
3. MonstroCity
4. By The Ton
5. Violent Sleep Of Reason
6. Ivory Tower
7. Stifled
8. Nostrum
9. Our Rage Won't Die
10. Into Decay
Read More News
Tags:
Meshuggah, The violent sleep of reason, full review



Brian

September 21, 2016


More News
Enforcer "Zenith" Album Review
Enforcer "Zenith" Album Review
Enforcer "Zenith" Album Review
Enforcer "Zenith" Album Review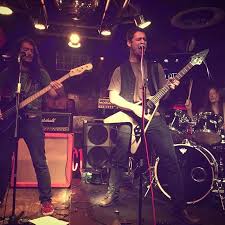 XCLUSIVE: Interview with Al Shirazi of German Metal Outfit: VOLDT