Anthrax Show Sells Out in One Minute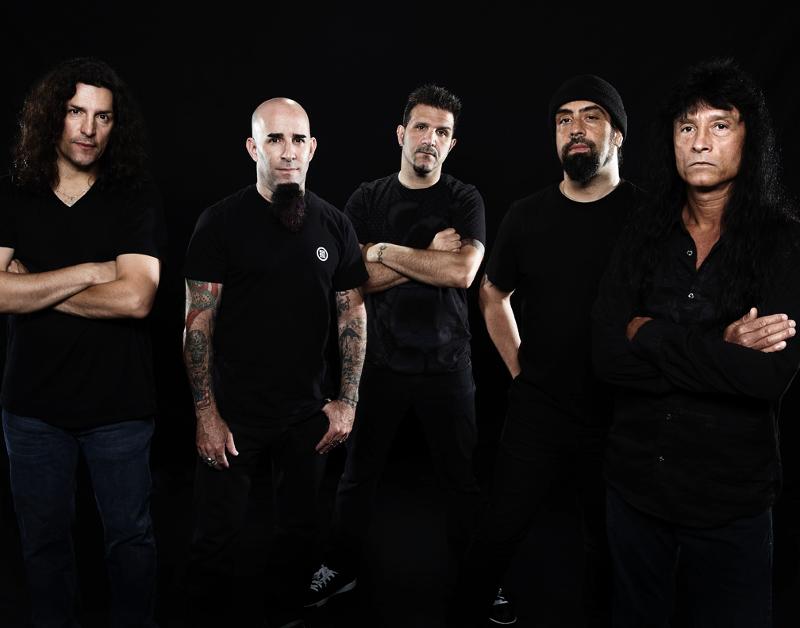 NEW YORK, NY - THURSDAY, September 15, 2016 -- With all tickets having sold out in less than a minute for Anthrax's Saint Vitus Bar show tomorrow night, the New York thrash/metal titans announce that they will play a second show at the venue on Saturday, September 17. Doors are at midnight and Anthrax will take the stage at 1AM (Sunday). Tickets are priced at $50 and go on sale tomorrow, Friday, at 12 NOON ET. Log onto this page to make your purchase. As with tomorrow night's concert, proceeds from Saturday's show will go to benefit Gilda's Club NYC.

Anthrax is confirmed for Saturday's Revolution Rock Festival in Connecticut and will take the stage at 1:30PM to insure they get to Brooklyn in time for the Saint Vitus show. The band has already begun to kick around ideas for a different set list and other surprises for Saturday's show.

"With tomorrow night's show having sold out so quickly, we decided to do a second one to bring more awareness to Gilda's Club NYC," said Anthrax's Scott Ian. "Two shows in one day - it's going to be amazing, so come on down."

Gilda's Club NYC was founded in 1995 in memory of Gilda Radner, the talented comedienne and original cast member of "Saturday Night Live" who passed away in 1989 from cancer. GCNYC's mission is to support, educate and empower cancer patients and their families.


ABOUT ANTHRAX:
Since the September, 2011 release of Worship Music, six-time Grammy-nominated Anthrax has experienced a tremendous comeback. "Classic era" vocalist Joey Belladonna rejoined the lineup in the Spring of 2010, fronting for the band on The Big Four shows across Europe - Anthrax, along with Metallica, Slayer and Megadeth - the four bands that defined the speed/thrash metal genre.
Worship Music, the band's first studio album in eight years and the first with Belladonna since 1990, was released the day after Anthrax played a home-town concert at New York's Yankee Stadium with The Big Four. Press and VIPs called it "the metal album of the year." In 2012, Anthrax became the first metal band to have its music played on Mars when its "Got The Time" was chosen by NASA to wake up the Mars Rover.
More Tour Dates
Tags:
Anthrax, St. Vitus
Follow us on Twitter
|
Like Us
Date: Sep 16, 2016
As Reported by:
Sevine E. Levine