Debut: Void Meditation Cult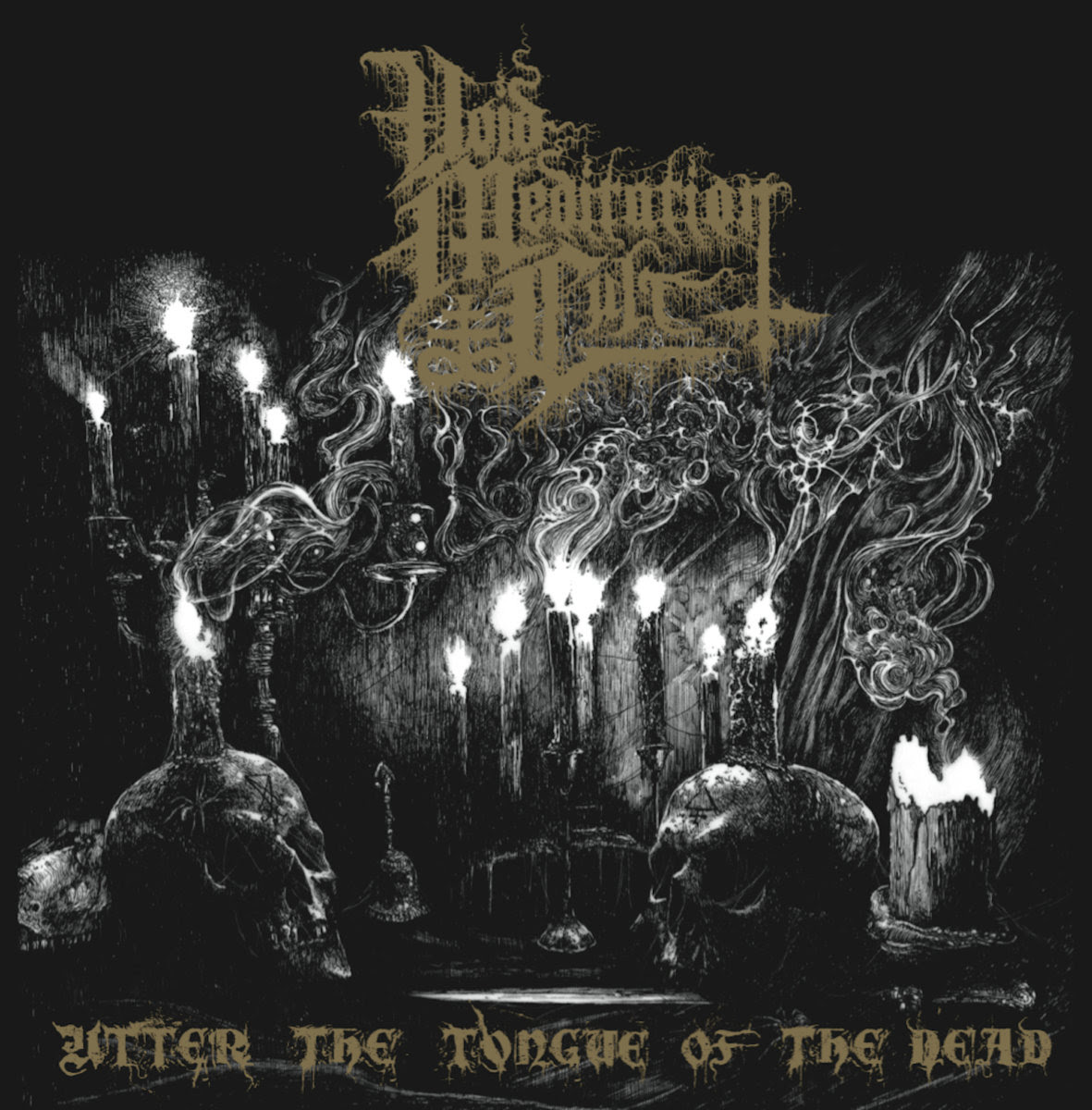 Hells Headbangers sets October 31st as the international release date for Void Meditation Cult's highly anticipated debut album, Utter the Tongue of the Dead. Five years ago, the entity Void Meditation Cult uttered its Sulfurous Prayers and then receded back into the darkness. Now, the altar is set once more, and candles gleam in the shadows as the specter returns. Ten covenants of death, devil worship, and sacrifice are offered beneath the ever-watchful gaze of the Blighting Angel, as the many voices of the damned churn against a down-tuned, pestilential roar. Return to the Devil's Temple, for the time has come to Utter the Tongue of the Dead... Its first utterance can be heard with the track "Mould and Blood" exclusively at Hells Headbangers' Bandcamp HERE, where the album can also be pre-ordered.

Tracklisting for Utter the Tongue of the Dead
1. Blessed By Lycosidae (Opening Mass)
2. Utter The Tongue Of The Dead
3. The Antichrist Prevails
4. At The Door Of An Infernal Realm
5. Defile And Devour
6. Alms For The Eyeless Idol
7. The Brimstone Hail
8. Mould And Blood
9. The Shores of Eternal Night
10. Goddess Of The Waking Death

In other Void Meditation Cult news, the band are slated to give an extremely exclusive performance at this year's three-day "Hells Headbash - Part 3" festival, set to take place in Cleveland, Ohio on September 2nd-4th. Void Meditation Cult's previous (and, so far, ONLY) live performances were in Tampa, FL and Chicago in 2012 and once more at the Cathedral of the Black Goat fest, in Chicago in 2014.
More Tour Dates
Tags:
Void meditation cult, utter the tongue of the dead, hells headbangers
Follow us on Twitter
|
Like Us
Date: Aug 27, 2016
As Reported by:
Sevine E. Levine