Debut: Medevil: Premier Video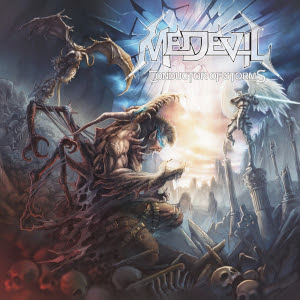 Medevil – Conductor of Storms (2016)
Conductor of Storms' Western Canada Tour presented by PureGrainAudio:
Aug 25 – Vancouver, BC – The Media Club – info
Aug 26 – Victoria, BC – The Copper Owl – info
Aug 27 – Nanaimo, BC – The Cambie – info
Aug 28 – Chilliwack, BC – Main Street Night Club – info
Sept 5 – Kelowna, BC – Muninn's Post
Sept 8 – Calgary, AB – Verns – info
Sept 9 – Edmonton, AB – DV8 – info
"The heavy raw guitar riffs and pounding drums and bass make way for one of the best pure metal voices to come around in a long time. Liam Collingwood is like the second coming of the late great David Wayne from Metal Church throw in bit of the immortal metal God UDO and you have one hell of a metal voice. Make no mistake Collingwood is no copycat! This guy brings an awesome raw knock your teeth out attitude, and has his own distinctive metal voice....Medevil brings all the old school sound of Metal Church, Accept, Saxon and mixes in Pantera and some great shred and progressive metal and then makes it all come together with their own fresh and new sound. Just an amazing album from start to finish a must have for every metal head young and old." - The Dirty Room
"Whoa, where did this band come from? Canadian power metal/thrash band Medevil knows how to make one hell of a first impression with their debut 'Conductor of Storms'….Categorizing them as power/thrash is just scratching the surface of what makes this album so compelling, as the instrumentals have a flair for the progressive and head into unexpected territory with each song. Early on it sounds like you're going to get a healthy dose of 80s thrash and early power metal that's delivered with precision, but by the time you get to The Angel of Rain the band has mellowed out completely and heads towards sweeping progressive melodies that are incredibly compelling. Plus when you have a vocalist who sounds like Udo Dirkschneider in his prime, Medevil sure knows how to stand out." - TO Metal
"Medevil must have a time turner, because they have reclaimed the spirit of early metal. Not just the spirit, but the sound. The guitars have a classic tube amp sound with amazing sound. It also doesn't hurt to hear the boys meshing on harmony licks and the addition of a few modern techniques keep their playing fresh….Though this is a self released record, it sounds nothing like one. This album is aurally crafted to perfection. Brickwalling, nope. Too quiet, nope. None of the indie traps are here and it's a breath of fresh air. Medevil has taken all of the classically metal archetypes and created a second wave of traditional heavy metal. If this is what they can do on their debut, we should be hearing about these gents from Chiliwack, BC many times over the years." - Glacially Musical
"A metal band from Chilliwack, BC? If that isn't bad ass enough for ya' the album, Conductor of Storms definitely will take up the slack. Thriving on rhythm and familiarity this is a release that can't be ignored and on all accounts an act that has to be witnessed live to get the full experience. Keep an eye on these fellas they aregoing places!!…Liam's unique vocal approach puts me in mind of both Ronny James and Bobby "Blitz" Ellsworth respectively, a fascinating range (if truth be told) that completely enthralls." - Thy Demons Be Scribblin
"The moment the red stage lights came on and Medevil walked out, led by their cloaked singer, a small horde amassed at the front of the stage to watch the opening act from Chilliwack. I have seldom seen so many people excited for a local opener, but the trollish heavy metal delivered by the talented quintet brought the crowd into a head-banging frenzy.' – Bucketlist Music Reviews
'They bring a great attitude to the table and once again, their stage show is second to none' – Broken Neck Radio
'Chilliwack's unholy sons Medevil battered the crowd with a relentless assault of wicked flaming metal, like a rocket-propelled bat out of hell.' – Factory Worker Media
Album Cover - Medevil - Conductor of Storms 2016
1. Nightwalk (5:11)
2. Machination Factory (4:37)
3. An Empty Glass (4:03)
4. In The Distance (2:50)
5. The Angel of Rain (7:40)
6. A Sacrifice (5:04)
7. Escape (4:20)
8. The Fabled Uxoricide (12:02)
Album Length: 45:51
——
Album Credits:
Release Date: August 26, 2016
• All songs performed by: Medevil (Liam Collingwood (Vocals); Gary Cordsen (Lead Guitar); Brett Gibbs (Rhythm Guitar); Eric Wesa (Bass/Backup Vocals); Ross Collingwood (Drums))
• Songs written by
Nightwalk – Gary Cordsen; Brett Gibbs
Machination Factory – Gary Cordsen; Brett Gibbs; Eric Wesa; Ross Collingwood
An Empty Glass – Brett Gibbs; Gary Cordsen
In the Distance – Liam Collingwood; Ross Collingwood
The Angel of Rain – Liam Collingwood; Eric Wesa
A Sacrifice – Liam Collingwood
Escape – Liam Collingwood; Brett Gibbs; Gary Cordsen; Eric Wesa
The Fabled Uxoricide – Brett Gibbs
• Produced by: Medevil
• Mixed by: Stuart McKillop
• Mastered by: Stuart McKillop
• Single released: Machination Factory
Album & Live Band Line Up:
Liam Collingwood (Vocals)
Gary Cordsen (Lead Guitar)
Brett Gibbs (Rhythm Guitar)
Eric Wesa (Bass/Backup Vocals)
Ross Collingwood (Drums)
Discography:
2016 – Conductor of Storms (LP)
Shared stage with:
Sepultura, Unleash the Archers, Vesperia, Iron Kingdom
List of Tours and Festivals:
Wacken Metal Battle 2015 (National Finalist – Top 6)
Medevil - Press Photo - Credit Kevin Eisenlord
Photo Credit – Kevin Eisenlord [Download]
L-R – Eric Wesa (Bass/Backup Vocals), Ross Collingwood (Drums), Liam Collingwood (Vocals), Gary Cordsen (Lead Guitar), Brett Gibbs (Rhythm Guitar)
It is one of the most magical moments in a band's life when they release their debut album. We can only imagine what Kerry King and Tom Araya felt like on the eve of 'Show No Mercy' being unleashed on the world, or the excitement that must have coursed through Steve Harris and Dave Murray as their self-titled debut was about to escape into an unsuspecting and never to be the same again world.
Well, Medevil don't just imagine it…their debut album 'Conductor of Storms' is about to explode in a blast of metallic thunder and lightning upon the earth.
Hailing from Chiliwack, BC, Medevil are a hard-working progressive band, constantly striving to improve their songs, a fact not missed by Wacken Metal Battle Canada, where Medevil made the top 6!
Premier Video for Night Walk
Band vocalist Liam Collingwood explains the band's memorable moniker. 'The band name was thought up by Eric and fits our style of music perfectly.'
Liam is very serious about the bands modus operandi. 'Medevil formed as a creative outlet for each member. The goal of our band is to satisfy our creative desires, while maintaining our standard of quality and to expand our knowledge of music as a whole. In five words, I'd sum up our music as power/thrash/prog/heavy metal.'
Liam says if he had to pick one Medevil track to represent the band it would be 'the song 'Machination Factory' as it is one of the heavier songs on the album and it's also the newest song that we wrote so it's fresher in our heads. We wanted to release something first that would be a good start at representing our band even though future songs may.'
Liam reveals that song-writing is very much a collaborative effort. 'We normally have a bunch of riff ideas ourselves and then we all come together to complete our vision…We all take part in the writing. All the songs have some sort of collaboration going on, even though some may be very minor alterations. We try to collaborate on projects as much as possible without destroying the original vision.'
While the band collaborates strongly on the music, the lyrics are Liam's department, as you'd expect. 'Lyrics are normally written based on an emotion or a story I am thinking of at the time that I want to project. Although sometimes I have some melodies in my head that I really like which I try to put into my lyrics. Some songs are more about a story I am telling whether fictional or somewhat true. Others are about a feeling or emotion I am feeling at the time and can be hidden beneath metaphors.'
Liam is proud that Medevil have a high level of quality control when it comes to their music. 'In total we probably scrapped eight songs in favour of the ones included on the album. Our early sound, from 2011-2014, was mostly a rock-esque type of metal. 'In The Distance', 'The Angel of Rain' and 'A Sacrifice' are all from the early days of the band. When we included Brett and Gary in the band in 2014, we started leaning towards a much faster and more progressive style.'
A similar level of thought went into the track listing. 'The track listing was a long task, it was most decided based on what we thought was the best listening experience for our fans and for how we like to set up our live shows with some changes. Fans can expect new material in the coming years and regular tours once or twice a year.'
Liam rates the bands live show highly. 'People can expect a refined sound from us as well as a powerful energy, and a good connection between the band members. Fans can tell we are a band of friends!'
Liam reveals that the letter 'M' is very significant in Medevil's top five influences, which are 'Metalica, Megadeth, Mastodon, Metal Church, and Iron Maiden!'
And now we can add Medevil to that proud list of bands beginning with M who all released powerful a debut album.
Read More News
Tags:
Medevil, Debut, Udo, Conductor of Storms



Sevine E. Levine

August 17, 2016


More News
REVIEW: Upstate New York Thrash Chieftains - MONOLITH Re-master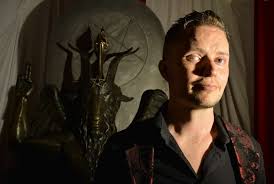 NYDM - New York Death Metal Fest Destroys Milwaukee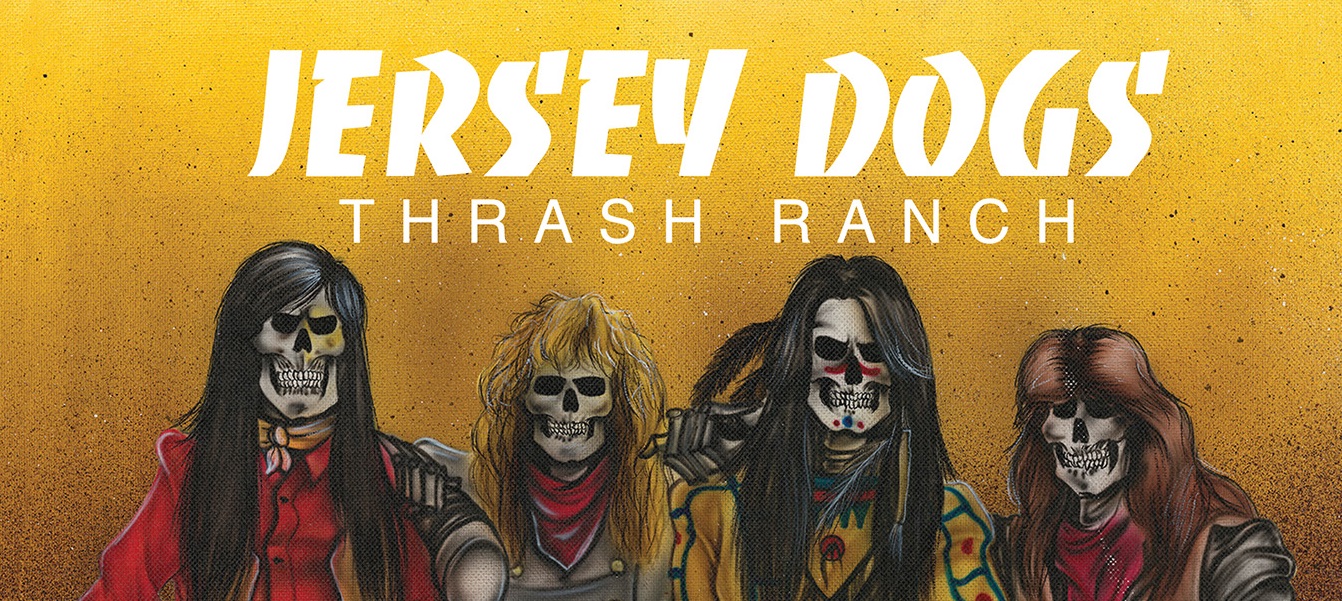 Jersey Dogs – Thrash Ranch re-issue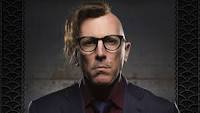 Despicable False Claim Against Him, Tool + A Perfect Circle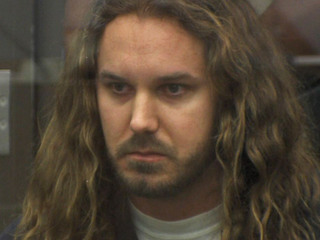 As I Lay Dying Welcome Back Tim Lambesis
More News