Ghoul -- Bastard... Tour Wrapping Up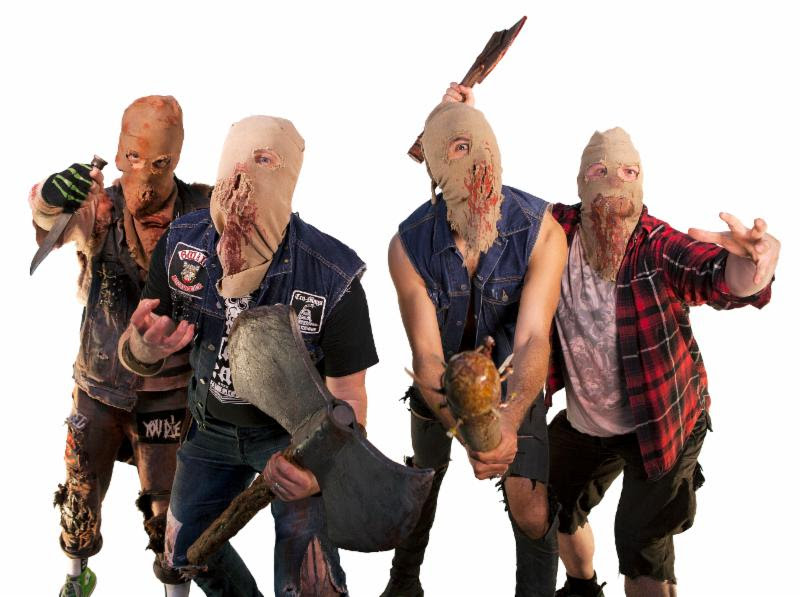 Creepsylvania's favorite hooded, cannibal splatterthrashers, GHOUL, recently unleashed their fifth studio album this. Fittingly titled Dungeon Bastards, the eleven-track audio abduction was recorded and mixed by Scott Evans (Kowloon Walled City) at Antisleep Studios in Oakland, California, mastered by Dan Randall (Impaled, Annihilation Time, Fucked Up, Necrot) at Mammoth Sound in San Francisco, California, and comes adorned in the ghoulightful graphics of Mark W. Richards of Heavy Hand Illustration (Pig Destroyer, The Black Dahlia Murder, Toke, Black Fast). With Dungeon Bastards, the metal punk maniaxe in GHOUL will rip your flesh with speed and riffs… before eating it.
Utters Mass Movement of GHOUL's latest masterwork, "Infused with the savage technicality of thrash behemoths and legendary crossover beasts such as Blind Illusion and Attitude, the energy and power of early Death and Sodom and the morbid humours of GWAR, GHOUL's lifelong mission has taken another crucial step toward world domination. Thrashing time is here…" In a 5/5 score Skulls 'N' Bones points out, "Yes, GHOUL has a humorous appearance and slant on their music, but don't let that fool you. These guys write some seriously good metal and can back everything up with solid musicianship to boot." Metal Reviews concurs in an 85/100 rating, "With so many gimmicks, it would seem surprising at first glance that GHOUL has continued for this long, but those gimmicks, and the not-so-secret identities of the band members, are just window dressing that covers music that can stand on its own merits. Dungeon Bastards continues GHOUL's policy of high quality with a blast of noise that will leave fans wishing for more than ten tracks." Ave Noctum crowns Dungeon Bastards, "the best thing GHOUL has put out to date." In Decibel's For Those About to Squawk column, Waldo awards the record, "7 Fucking Pecks," noting, "The production here is crisp and choppy and adds to the fun of this release… add in the sing-a-long choruses and you have a pretty beaking cool release." Concludes Riot Nerd, "GHOUL's live antics and theatrical presentation may get kids through the door and asses in the seats (hell, it certainly got my attention), but on Dungeon Bastards they prove themselves the best of the best of the red food coloring and corn syrup set, with the deft musicianship and songwriting chops to take on anyone, masked, facepainted, or otherwise. Stalwart Creepsylvanians take heed, there's about to be a population boom. Haters, doubters, trolls, and lurkers won't be able to deny the 'naked, merciless force' of Dungeon Bastards, and GHOUL have earned every single new blood soaked fist in the air."
GHOUL's Dungeon Bastards reared its mutinous head from the subterranean bowls of Creepsylvania on July 29th, 2016 on CD, vinyl, and digital formats courtesy of the sound assassins at Tankcrimes Records. CD orders are currently available at THIS LOCATION.
The record also comes in slime green and blood red vinyl options with a gatefold jacket that opens into the Dungeon Bastards board game. Players take turns advancing through a Creepsylvanian map; the first one to get to end of the map and jump the Wall Of Death wins. Vinyl preorders are currently available HERE. Desirers of the digitals can satisfy their needs HERE.
GHOUL is wrapping up a live takeover supporting Carcass and Crowbar. The One Foot In The Grave Tour 2016 will commenced on July 17th and runs through August 5th with additional support provided by Night Demon. The band has also confirmed several headlining shows with additional onstage debauchery to come.
GHOUL:
8/05/2016 Toad's Place – New Haven, CT w/ Carcass, Crowbar, Night Demon
8/06/2016 Harmony House – Webster, NY
8/07/2016 Reggies – Chicago, IL
8/08/2016 Rock Room – Kansas City, MO
8/10/2016 Mesa Theater – Grand Junction, CO
8/11/2016 Las Vegas Country Saloon – Las Vegas, NV
8/13/2016 Metro – Oakland, CA
Read More News
Tags:
Ghoul, Tour, Light



Sevine E. Levine

August 05, 2016


More News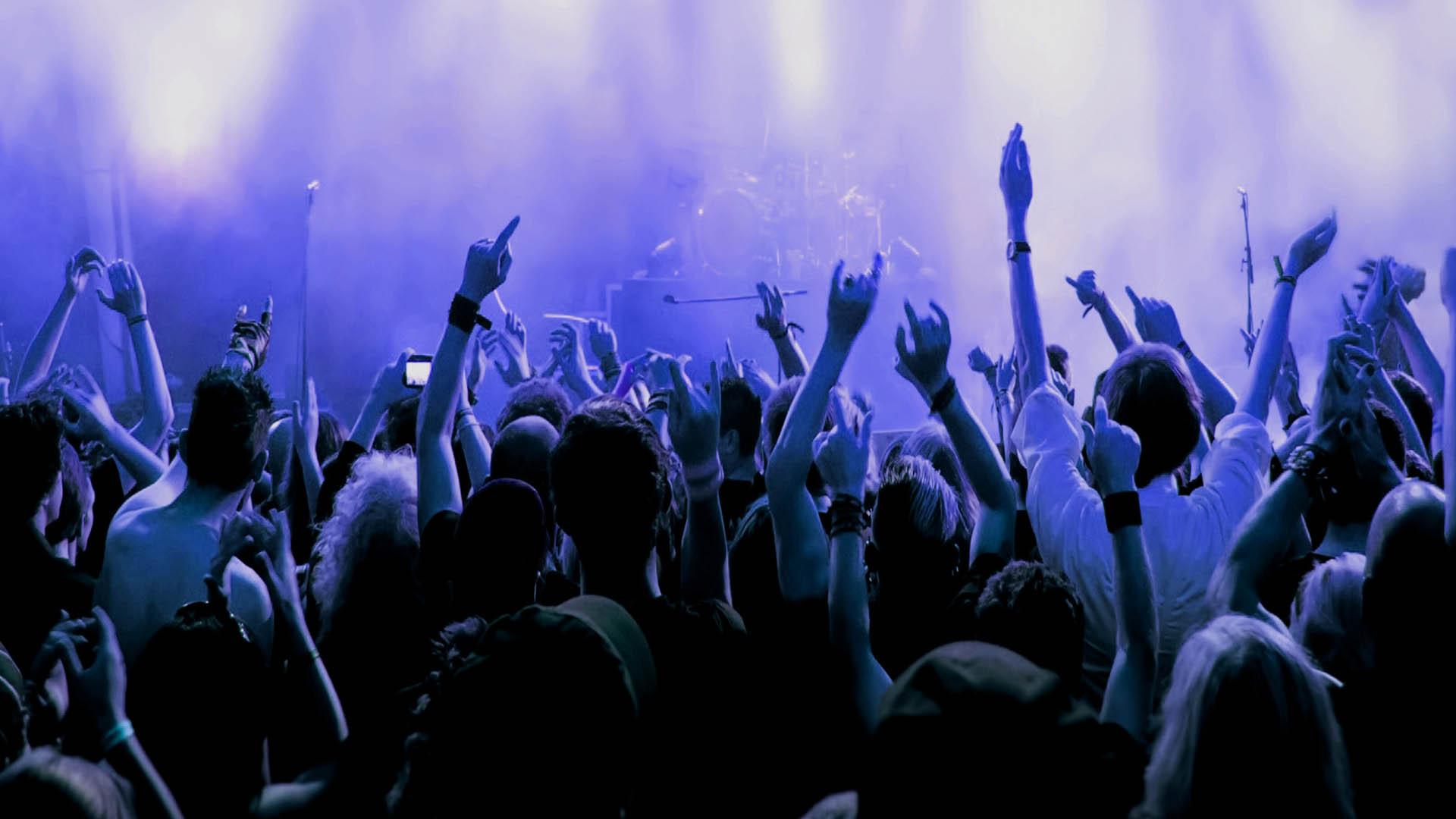 Gauntlet Announcement!!!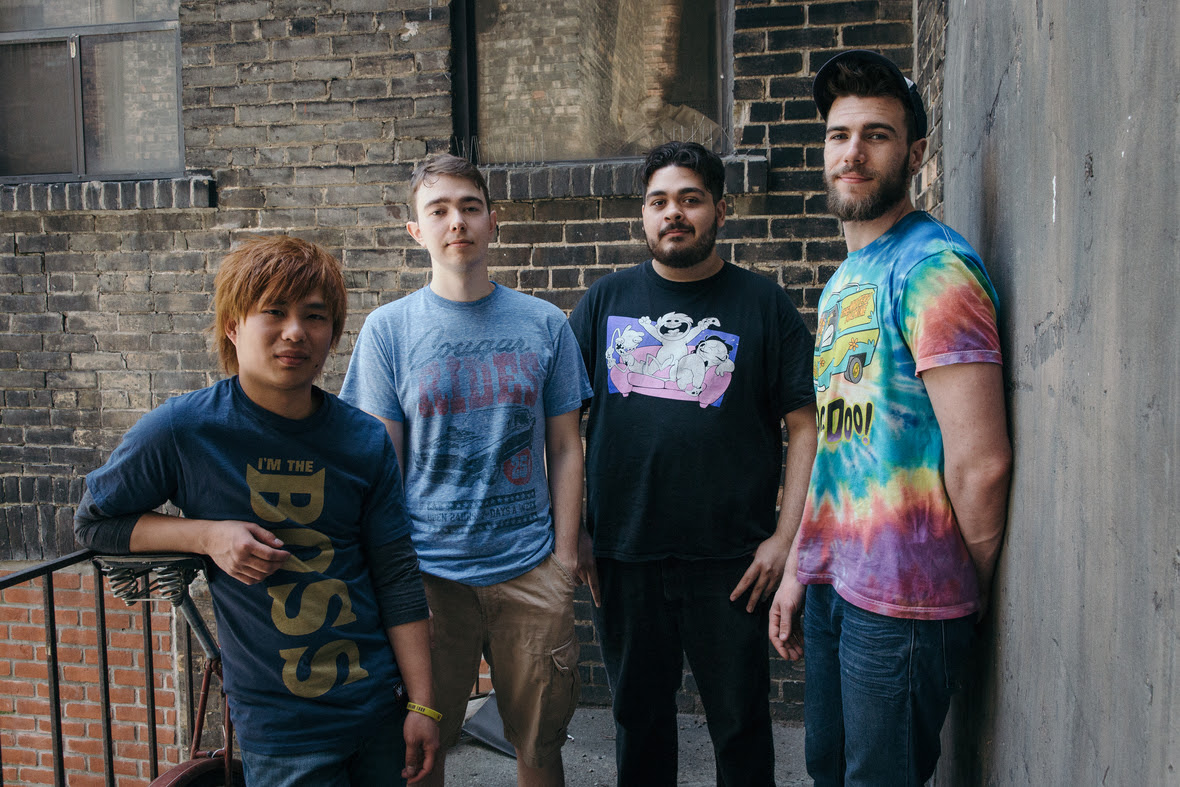 Minority 905, Not following Anyone - LEADING INSTEAD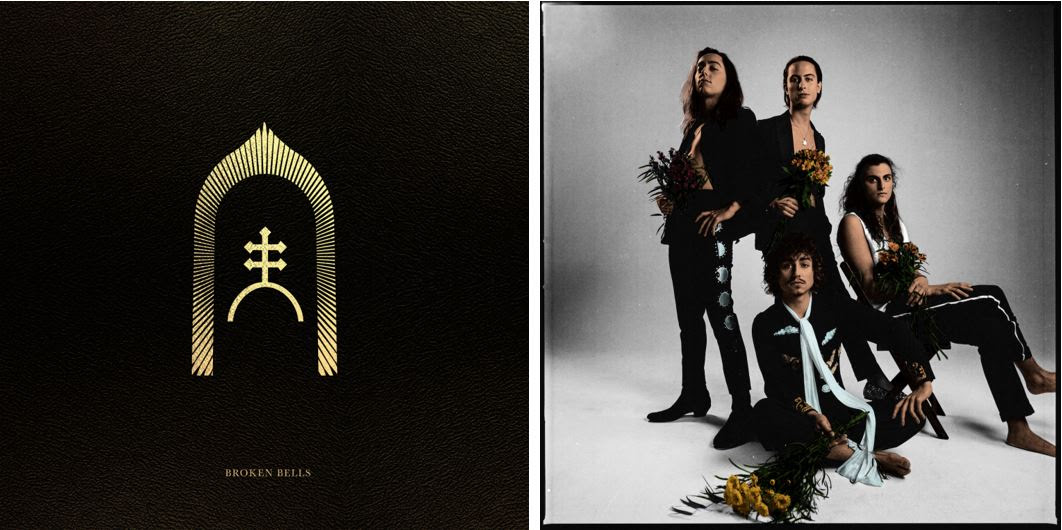 GRETA VAN FLEET PREORDER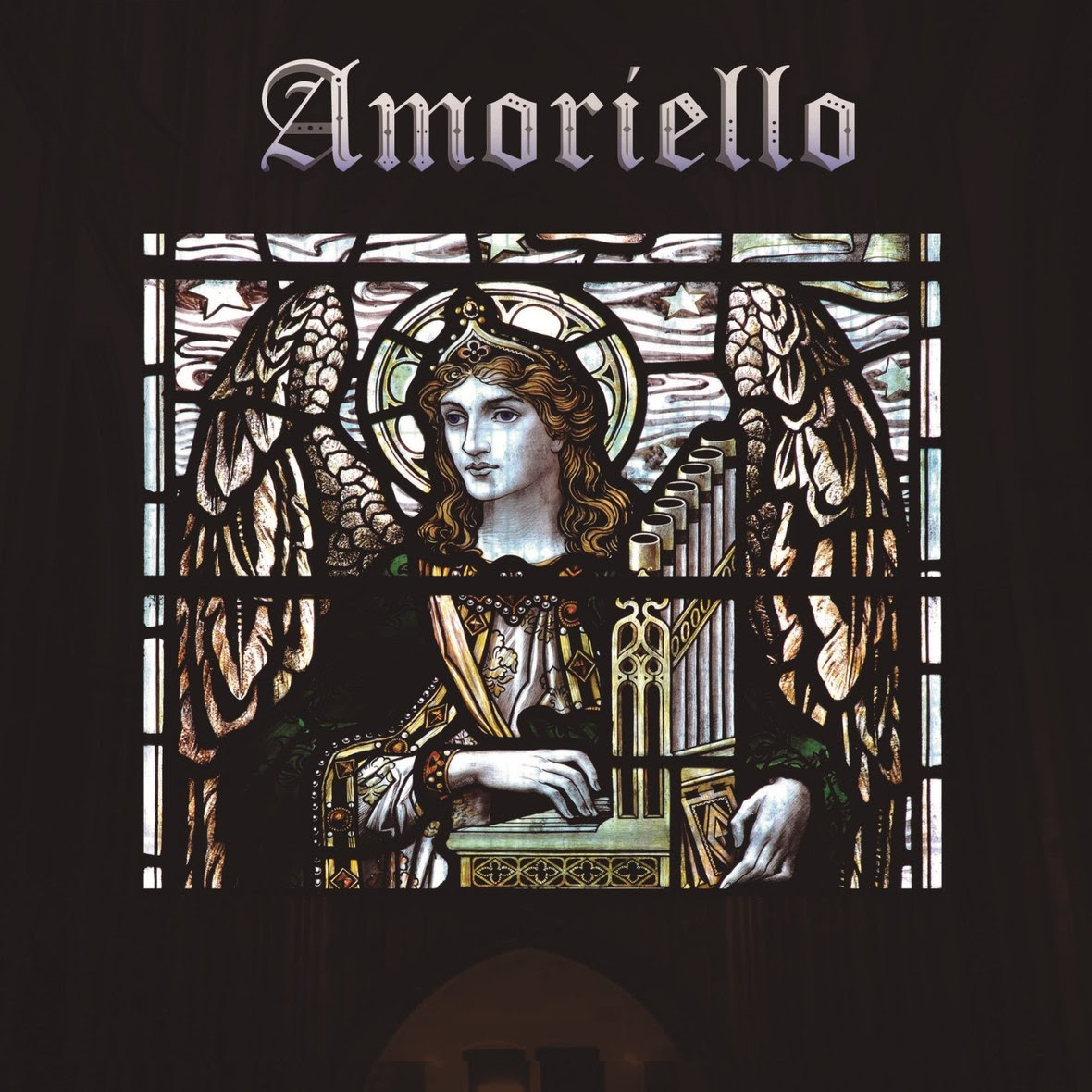 AMORIELLO Reveals First Teaser

ARCHGOAT
More News