Brujeria added to Ozzfest + Destroy Trump in Video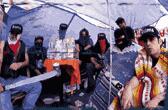 Extreme metallers BRUJERIA will release their fourth full length album, entitled Pocho Aztlan, on Mexican Independence Day (September 16) via Nuclear Blast Entertainment. Aside from headlining their own tour along CATTLE DECAPITATION this October, the band was just added to the Ozzfest meets Knotfest bill on September 24.
Pocho Aztlan is now available for pre-order in various formats and bundles from the Nuclear Blast web shop. Fans can also pre-order the album digitally via iTunes, Amazon and Google Play and receive the song "No Aceptan Imitaciones" instantly.
The lyric video for the first single from Pocho Aztlan, "No Aceptan Imitaciones", can be viewed here.
Pocho Aztlan track list:
1. Pocho Aztlan
2. No Aceptan Imitaciones
3. Profecia Del Anticristo
4. Angel De La Frontera
5. Plato O Plomo
6. Satongo
7. Isla De La Fantasia
8. Bruja-
9. Mexico Campeon
10. Codigos
11. Debilador
12. California Über Aztlan (DEAD KENNEDYS cover)
Catch the band on tour:
09/24/2016 San Bernadino, CA - San Manuel Amphitheater (OZZFEST MEETS KNOTFEST)
BRUJERIA, CATTLE DECAPITATION, PIÑATA PROTEST
10/01/2016 Baltimore, MD - Soundstage
10/02/2016 Boston, MA - Brighton Music Hall
10/03/2016 New York, NY - Gramercy Theatre
10/04/2016 Philadelphia, PA - Voltage
10/06/2016 Cleveland, OH - Agora Ballroom
10/07/2016 Chicago, IL - Reggie's
10/08/2016 Minneapolis, MN - Cabooze
10/09/2016 Kansas City, MO - Riot Room
10/10/2016 Denver, CO - Bluebird Theater
10/12/2016 Seattle, WA - Studio Seven
10/13/2016 Portland, OR - Hawthorne Theater
10/14/2016 Oakland, CA - CA Deathfest (Brujeria ONLY)
10/17/2016 Los Angeles, CA - The Roxy
10/18/2016 San Diego, CA - Brick By Brick
Pocho Aztlan is the band's first release since Brujerizmo was released in 2000 via Roadrunner. It was recorded over the course of many years and at several studios around the globe. The end result was mixed by Russ Russell (NAPALM DEATH, THE EXPLOITED).
Check out the visualizer for the song "Viva Presidente Trump!" below. The track comes from their recent 7' release by the same name, which is now available for purchase digitally on iTunes, Amazon and GooglePlay.
BRUJERIA's legend has proliferated for nearly three decades. When the band first emerged from the sunbaked hellscape of Los Angeles in 1989, the city was on the brink of chaos. Daryl Gates ruled the LAPD with an iron fist, overseeing a legion of blue-suited stormtroopers who cracked brown and black skulls at every opportunity. Rodney King, the '92 riots, and CA governor Pete "Pito" Wilson's anti-immigrant Prop 187 were all on the bleak horizon. The Mexican-American agitators of BRUJERIA captured the mood of the city's minorities with the band's infamous and widely banned 1993 debut, Matando Güeros ("Killing White People"), quickly becoming the Spanish-language counterparts to early grindcore masters TERRORIZER and NAPALM DEATH. Led by lyricist and mastermind Juan Brujo, BRUJERIA were alternately rumored to be satanic drug lords and members of well-established metal bands. The truth, as always, lay somewhere in between.
Fast forward to right about now: Pocho Aztlan is BRUJERIA's first new album in 16 years. The title translates to "Wasted Promised Land," a combination of Aztlán, the fabled ancestral home of the Aztecs, and the term pocho, which native Mexicans use to refer—not always kindly—to their counterparts born in the States. Brujo himself is pocho, a man caught between two worlds. Many pochos are not exactly accepted with open arms in Mexico. Meanwhile, they're too often regarded as second-class citizens in their adopted US home. Brujo has transcended both scenarios through the power of BRUJERIA's uncompromising grindcore and death metal. His all-Spanish lyrics are as vivid as they are effective: Bona fide tales from the frontlines of the drug war, the racial divide, and the battle for the border. "A lot of BRUJERIA songs are true stories," Brujo says. "And if they haven't happened yet, they will happen."
BRUJERIA is:
Juan Brujo - Vocals
Fantasma - Vocals, Bass
Hongo - Guitar, Drum Programming
El Cynico - Bass, Guitar, Vocals
Hongo Jr. - Drums
Pinche Peach - Vocals, Samples
Pititis - Female Vocals
A Kuerno - Guitar
Sangron - Backup Vocals
Guero III - Backup Vocals
Read More News
Tags:
Brujeria, Cattle Decapitation, Ozzfest, Trump, Moron



Jason Fisher

August 02, 2016


More News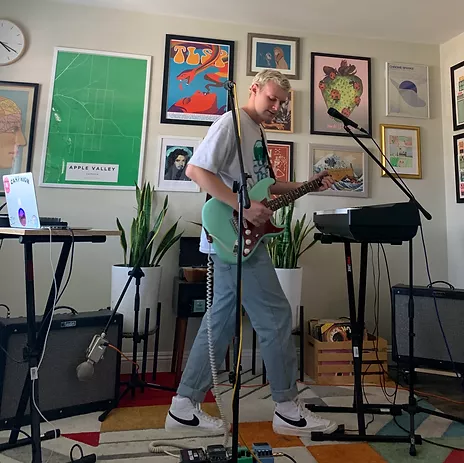 An Interview With Comfort Club!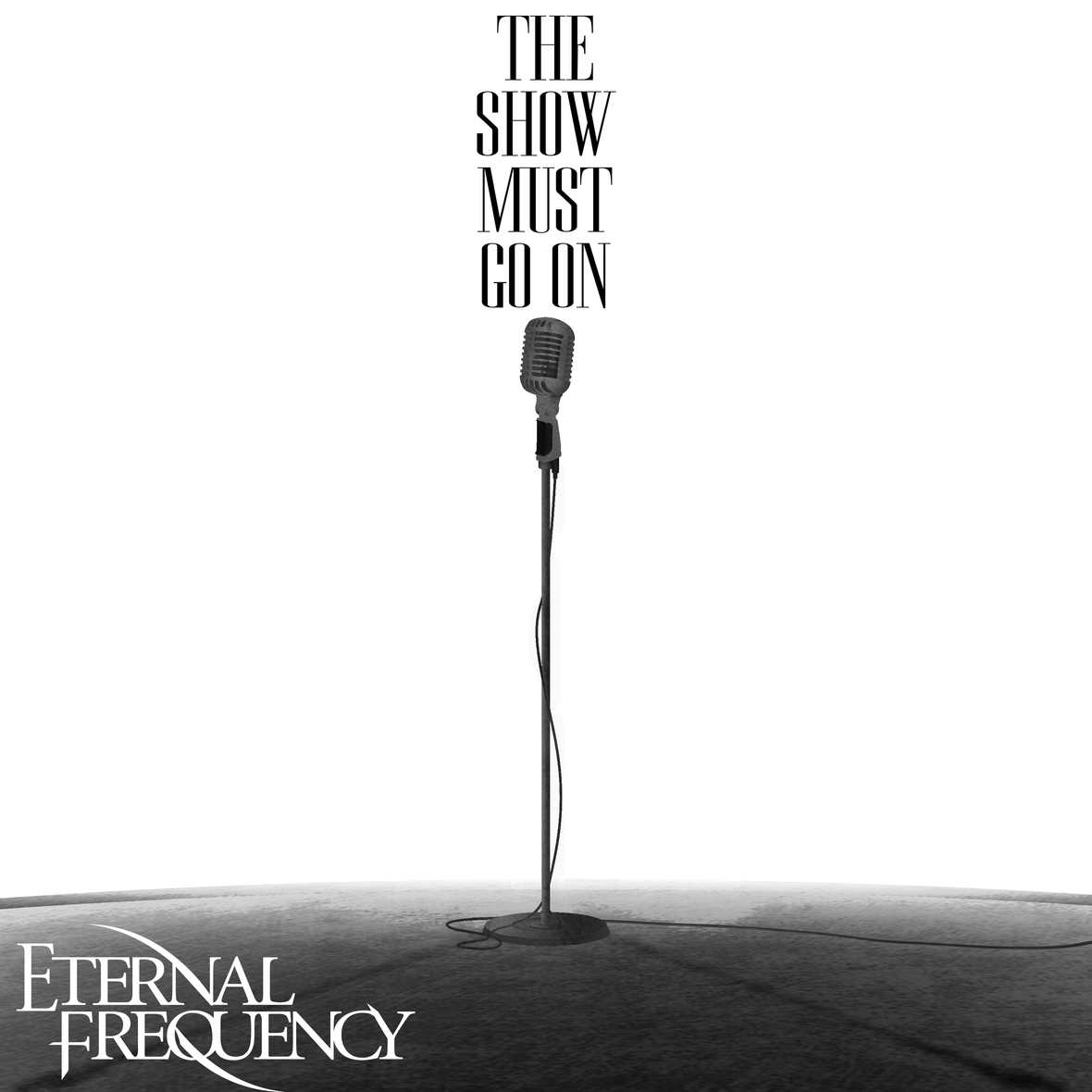 ETERNAL FREQUENCY Delivers A QUEEN TUNE - EASILY its MOST MOVING AND APROSPOS SONG for A PLANET BROUGHT TO ITS KNEES IN 2020!
Italian progressive death metallers SADIST working on ninth full-length album!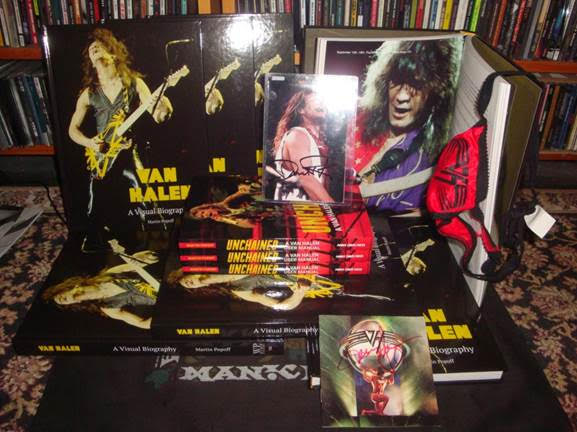 Popoff's Van Halen: A Visual Biography... signing and shipping now!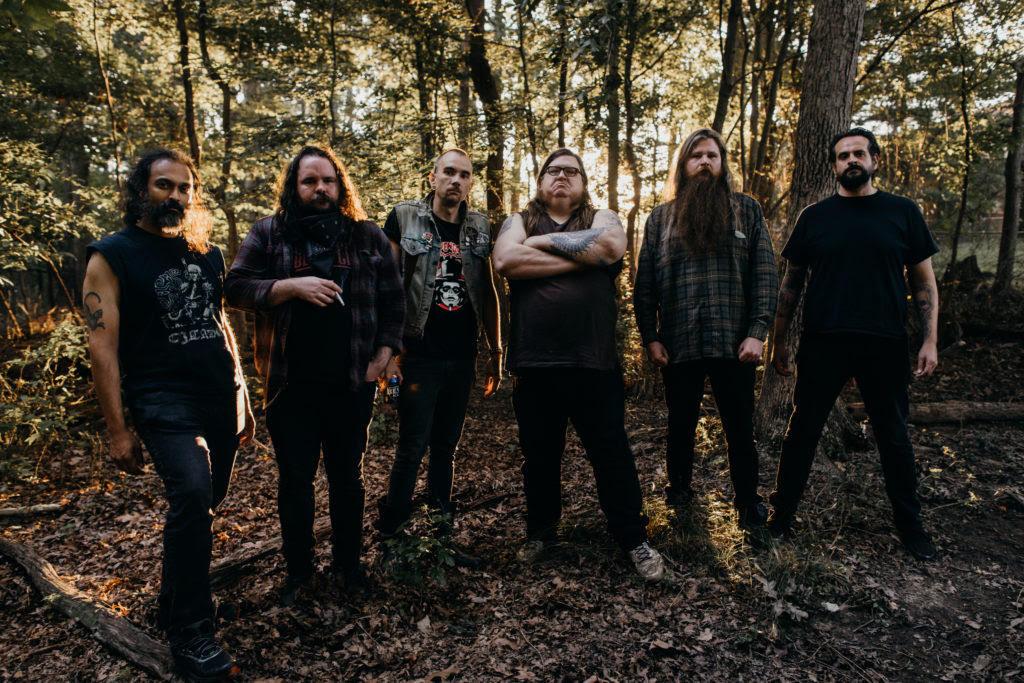 Preyer Full-Length From Washington, D.C. Doom Bringers, ILSA, Out Now And Streaming Via Relapse Records