LACUNA COIL Release Official Music Video For "Delirium" Via VEVO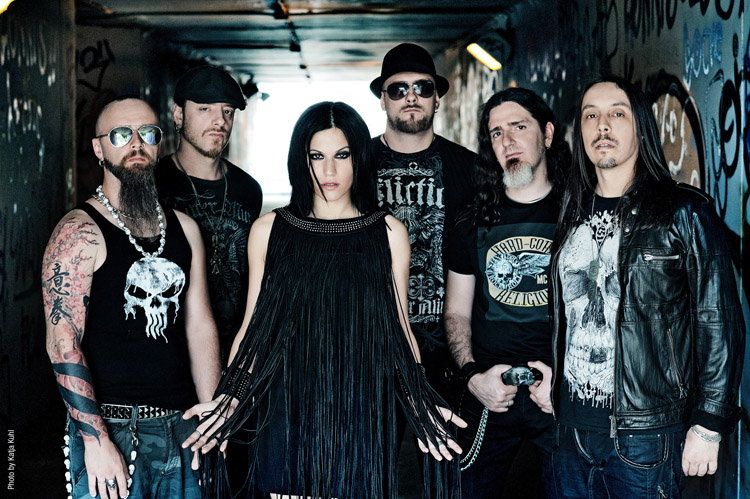 LACUNA COIL Release Official Music Video For "Delirium" Via VEVO

Fresh, dark and extremely powerful are only a few of the best ways to accurately describe LACUNA COIL's newest opus Delirium, which encompasses the strength and heavy approach of thrash metal from the 90's twisted with goth elements into a modern style. Now, the group proudly presents the album's first, official music video for its gripping title track. See below to check it out now and stay tuned to Facebook for all additional information.

"Delirium" Official Music Video
Delerium

Cristina Scabbia (vocals) states: "We filmed our parts for this video in one evening while we were on the US tour this past May. We used a Go-Pro against a black backdrop and we wanted something that would be purposely rough, something that could remind some weird lost videos found after years and years.

"The whole video edited together with the parts filmed by the director with an actress turned out as a very strange sort of a trip, where a girl tries to tight up memories and details together to try to find her sanity back, somehow. I really like some of the scenes as they reminded me some kind of Korean horror movies vibe and it is totally fitting the 'Delirium' vibe and concept. It also leaves a lot to the imagination, so thanks for checking it out and enjoy."
More Tour Dates
Tags:
Lacuna Coil, Christina Sciaba, Delerium
Follow us on Twitter
|
Like Us
Date: Jul 22, 2016
As Reported by:
Sevine E. Levine