Just A Thirty Year Old Interview With OZZY OSBOURNE Following The Death Of Randy Rhoads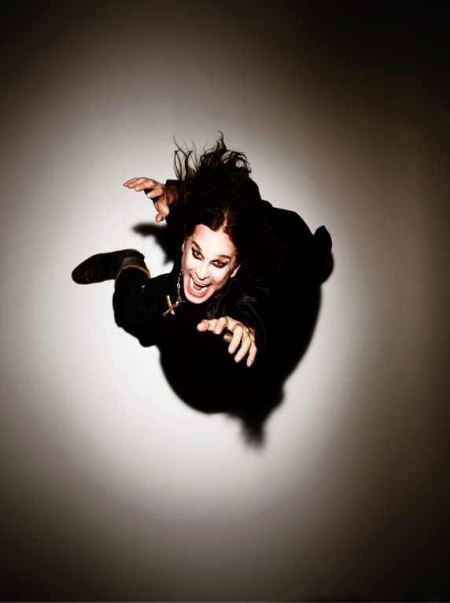 Thirty years ago yestarday, Randy Rhoads played his final concert, with Ozzy Osbourne, at the Knoxville CIvic Coliseum in Knoxville, Kentucky. The next day in Leesburg, Florida, the 25-year-old guitar wizard would perish in one of the most bizarre rock-star deaths of all time.
Interviewed less than three months after Rhoads' tragic passing--before his Diary of a Madman Tour landed in Vancouver--Ozzy still sounded devastated by the loss. For all those diehard Rhoads/Osbourne fans out there--and those who recall the fuss generated by Ozzy biting that bat back then--here's the interview as it appeared in the June 11, 1982, issue of the Georgia Straight. The interview was conducted by Steve Newton of the magazine. Hope you enjoy reading it more than I enjoyed retyping it.
How's the tour going, Ozzy?
Phenomenal. Though we've had our ups and downs. I had a real bad throat infection and had to take a couple of weeks off. And I'm now suffering from a torn ligament in the knee from when I was performing on stage. I twisted it. But apart from that everything's going fine.
How is your new guitarist, Brad Gillis, working out?
Brad's working out fine, he really is. Every time we play he gets better and better. He's an unknown guitarist from San Francisco.
How did you find him?
Through Pat Thrall, who used to play with Pat Travers. He put me onto him.
Is he filling the high-class shoes left by the late Randy Rhoads?
Well, he's a different style guitar player on stage, but he plays all the licks. I mean, to get somebody as good as Randy, I've given up trying to look. Because after the death of Randy, I was very bitter for a long while, and to anybody who came along and auditioned I said: "Go, I don't want to know". I was trying to find the same kind of player, and you can't. Randy was a one-off. Let's face it, you can't get anyone to beat Randy because he was the best. But Brad's near enough. I mean, you've got to give people a chance, and it's a pretty big hole to fill in. I don't think many people could ever stand where Randy stood, and you've got to give anybody who tries to stand in credit for what they're doing.
On the first album, and Diary of a Madman, it sounds like an amazing cohesiveness had been developed between you and Randy...
Randy and I were just beginning to get things going real good. I don't think the music world really fully appreciated the fact of Randy's talent. He was incredible, he could do anything.
Yeah, I know. Like on "Crazy Train" and "Over the Mountain", some of those lead solos are just unbelievable.
He was a very constructive guitar player. Like the biggest battle I've had is with guys who just want to do their thing with the tremolo bar. They just get on that guitar and every little gap has got this wanging guitar. Randy used it, but he used it in a constructive manner. Everybody else thinks you've got to make a row with it.
How have you found the Canadian audiences?
It's funny because, I found last year that Toronto was really "up and up", but in a lot of other places audiences seemed to be thinking, "What is this guy all about?" There were a lot of kids who never even heard about me, or they heard of me but never saw me perform. So I don't think they really knew what to expect. A lot of bands tend to forget Canada, neglect it a lot, because everybody concentrates on America. Last year was the first time I played in Canada for about eight years, and Toronto was amazing, but at all the other places they were thinking, "What does he want us to do? What have we got to do at an Ozzy Osbourne concert?" But I'm keeping my fingers crossed for this time. I hope people go a bit crazier.
What's the Vancouver audience in for as far as your new stage show is concerned? I read in Circus magazine that you throw real calves' livers and pigs' guts around...
No, we used to, but we had to stop that. We got a fair amount of complaints, and it went a bit over the top, so I put a stop to it. And I don't kill any animals on stage, if anybody's worried about that.
What was all that fuss about you biting a bat's head?
Yeah, that happened. Somebody threw a live bat on stage, and I thought it was one of those fake things, you know. But I bit it, and it was real. I went to have rabies shots, but I didn't actually contract the disease.
What's your stage show like?
It's phenomenal. I guarantee that you'll be blown away by it. It's very gothic, like the cover of Diary of a Madman. There's even the hanging of a midget. It's all very theatrical.
How important do you think theatrics are to heavy rock?
Well the thing is, I've never done it, but it's what I wanted to do for a long, long while. It's quite well done. People get freaked out when it comes on. When it starts the curtain drops, and it's just there in front of you, and you go, "Wow". It's a real big setup. It costs me a fortune to keep it on the road.
What do you think of the current Black Sabbath?
Well, to be perfectly honest, I haven't heard them much, except a couple of tracks from Heaven and Hell and one of those Mob Rules tracks.
Is there any bad blood between you and them?
Naw, not anymore. There was! But why spend the rest of my life disliking them? It's a pretty bad situation to be in. Good luck to them. I hope they do well, because they deserve it.
Yeah, they've been at it for a long time, and so have you. Which do you think is the best album you recorded with them?
Paranoid. And there's a few actually that I quite like. I quite like Sabotage, it's a pretty good album.
Do you do any Sabbath songs in concert?
Yeah, we do "Iron Man", "Paranoid", "Children of the Grave".
Is "Crazy Train" an autobiographical tune?
No. I think we all feel that. I mean, sometimes when you have a busy day and the phone never stops ringing you think, "Jeez, when is it all gonna stop?" It's not just a personal song; it's for everybody. There's a different meaning for everything on that song. It's what affects people and what effected me at the time. At the time of writing that, there was only me and Randy, and we were trying to get players and everything was flying at us. There was just one thing after another, you know, and I was thinking, "Oh, I'm going crazy. You just think that you're going off the rails on a crazy train.''
Read More News
Tags:
Ozzy Osbourne, Black Sabbath, Randy Rhoads, interviews



sources unknown

March 19, 2012


More News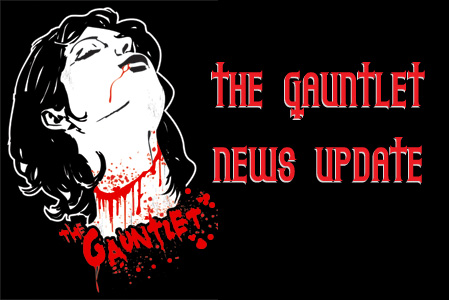 GODDESS OF FATE RELEASE "THE STRING'S ECLIPSE"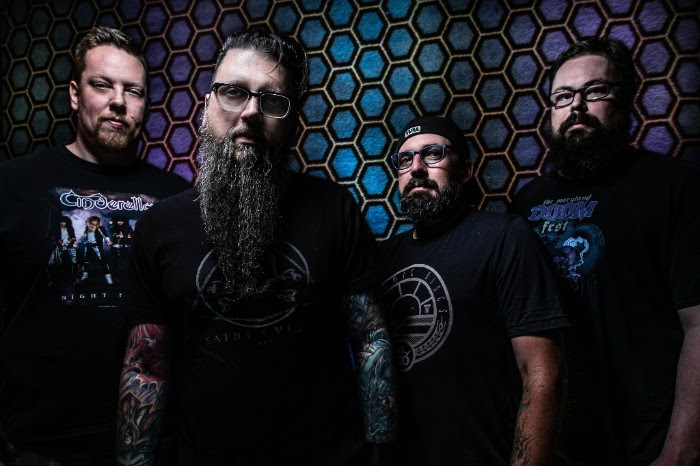 HOLLOW LEG TO RELEASE NEW ALBUM WITH ARGONAUTA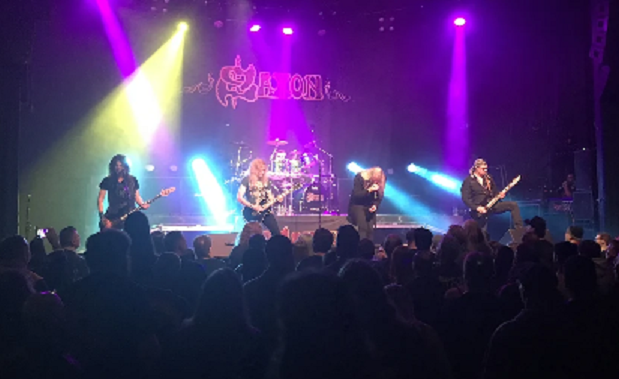 Saxon Crushes the Delmar

Hogans Goat Exclusive World Premier Video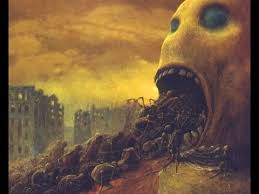 The Gauntlet: The Original Metal Site
More News