OTEP responds to the response regarding her response to the healthcare debate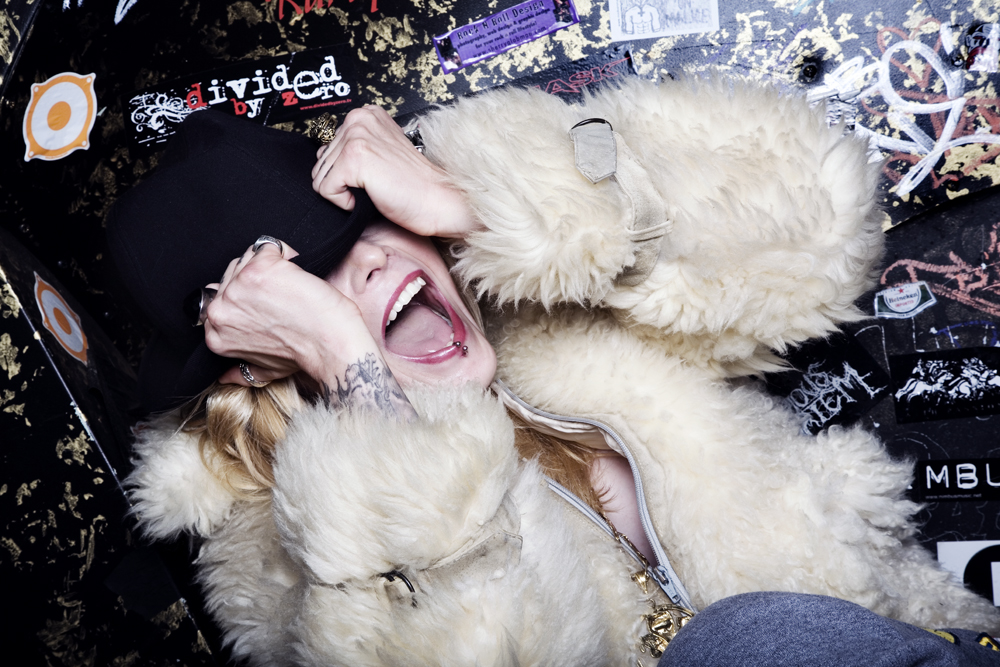 Looks like a battle of the words or minds has begun between one of The Gauntlet's feature writers, CM at Spine Language and Otep Shamaya. After CM posted his response to Otep's guest blog on The Gauntlet, Otep decided to respond (see below) and make her response her final blog post with The Gauntlet. I do take full responsibility and do apologize to Otep, however The Gauntlet has always been a place for open discussion on a wide range of topics and we frequently have guest bloggers whether we agree with their politics or don't. I am not into censoring or having people or my writers hold back. The comments made by CM at Spine Language were just that, comments in the comments section of the site. I felt that because it was regarding a post on The Gauntlet, it would be good to garner a little attention. I have always and still do hold the utmost respect for Otep Shamaya, her push for equality among everyone, her work with animals, and even some of her politics. She is a very thoughtful and at the same time a thought provoking person. Sometimes she might provoke too much thought as she did in this situation. Although I don't approve of the personal attacks made by CM in his response, I am not one to censor my writers, something I think Otep herself would approve of. Whether this is the end of the road with Otep and The Gauntlet, I do wish her the best in the future and hope her CD outsells all others. Be sure to pick up OTEP's new album, Smash the Control Machine out now on Victory Records.


Flaccid & Placid: Typical Blogger Balderdash

Dear CM,

I want to begin this by noting that I have absolutely no idea who you are. My publicist notified me after The Gauntlet (surprisingly) added the scrawling flatulence you scribed as a "News" item, and asked if I wanted to reply. Well, I had some time to kill, and yes, I like squishing pests, so I thought I'd have a bit of fun at your expense.

To the meat ...

Your staggering lack of insight into my denouncements of President Obama and his administration is stunningly transparent. I wonder what color the sun might be on the microscopic world you inhabit where foolish arrogance and hollow opinions are celebrated as godlike?

Well, despite the many lies and distortions you assertively smeared all over your riposte about my positions, the truth is, my righteous rage does NOT see political affiliation. Indeed, I am a proud Liberal, but I have pounced on POTUS Obama (and the Democrats) on many occasions and for many reasons including the disappointing inaction to Marriage Equality, to DOMA, to DADT, to maintaining some of your (yeah, I know you're "not" a Conservative) Brat-King's repressive policies (eg. indefinite detention), and to their consistent and infuriating act of abortively reaching out to those mentally and spiritually deficient colostomy bags better known as Republicans.

The invincible ignorance you have displayed here is pathetic and humorous at best. You seem to revel in silly, pedantic, abusive efforts that sporadically sprinkle about in only substantiating your absolute failure of thinking.

I mean, ye gods man, do some fucking research! Or maybe you just enjoy the smell of your own inadequacy and secretly hope someone like me will rub your nose in it? Or, maybe you just enjoy being a flaccid shit-filled reactionary? I don't know. I don't understand nonsensical bullshit nor do I speak the language of fools.

And as for your odd, meandering rantings about my music, well, I truly do not care. Why should I? I don't know you. I've never heard of you. You know much more about MY work than I know about whatever it is that you do. I didn't write these songs for you or anyone like you. So, I don't expect someone like you to understand.

I do, however, want to thank you for helping spread the word on my new album. Publicity is publicity, am I right? Indeed.

Smash The Control Machine is in stores now, and I am very proud of it.

Feel free to contact your friends at The Gauntlet (again) and vomit forth another ineffective, masturbatory entry, that will further validate your shallow buffoonery, but I am much too busy to slip & slide with you. So, don't expect a reply.

I've slummed enough with this one.

More Tour Dates
Tags:
Otep , Spine Language , Otep Shamaya , politics , fight
Buy Otep Merch
|
Follow us on Twitter
|
Like Us
Date: Aug 20, 2009
As Reported by:
Otep Shamaya