Fuck The Record and Fuck The People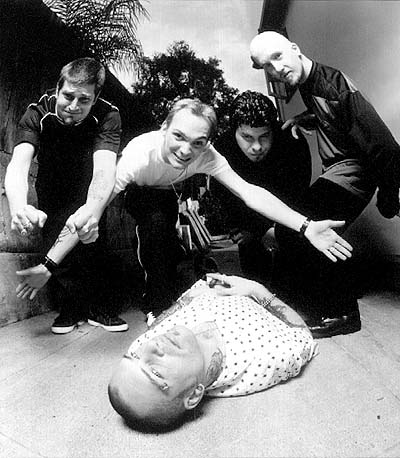 When I was 16 while watching The Return of the Rock, a MTV back when it was music TV, I was introduced to the hit song 'Snot' from a band by the same name who were playing Ozzfest that summer. I was blown away by their funky punk rock musical style laced with hardcore-esq vocals and had to get their album; it was in heavy rotation in my car for years. With the passing of their lead vocalist, Lynn Strait, I thought I would never get the chance to hear the amazing songs live. I was a typical 90's kid in love with NuMetal (still am, wanna fight about it?!) and bands like Snot cleared a path to the brutal music I enjoy today. They sounded like no one I had ever heard but encompassed everything I loved about music.
On Tuesday, December 16th, sixteen long ass years later, I was given the chance to see one of the most influential bands in my life! The entire show was really energetic and fun. With banners saying "Fuck the Record / Fuck the People" Snot's, Mikey Doling-guitar, John "Tumor" Fahnestock-bass, Jamie Miller-drums, the amazing Sonny Mayo-guitar, and Carl Bensley on vocals, played through their entire debut album, 'Get Some'. This was day 18 of their tour and they hadn't had one day off but you wouldn't have known that from the energy pouring from the stage. Carl did an amazing job fronting often giving the stage over to his band mates in a very humbling fashion. It seemed that my peers and I all had the same feelings of awe and as one looked over the crowd you could see on their faces an expression saying "is this really happening?!" each time they started a new song.
The opening acts really entertained in very unique and fun ways. Neurotic November, a metalcore band hailing from Florida, was a cornucopia of all the things that make "core" music fun without the shit that makes it lame. Their vocalist commanded attention while the amazing, tiny but mighty bass player showed that she wasn't your stereotypical chick bassist. If you are looking for something to get you hype and make you smile, check them out! Lydia Can't Breathe, also from the Sunshine state, was fucking killer! Not really sure what genre they fall into so let's just call them a metal band. Dressed like the Ghostbuster's (with ever changing themes at different shows) they really rocked the stage. Their music was funny and brutal and I HIGHLY recommend checking them out if you get the chance. Didn't get the chance to see He is Legend as their drummer was hospitalized with appendicitis that very day.
Never did I think I would be writing about my night with Snot!! 16 year old me would be so fucking jealous!! I thank the Gods of metal that I was given a chance to hear Snot live and to bask in the amazing talent of Mikey, Tumor, Jamie and Sonny… these amazing guys that set the soundtrack of my teenage years. They made a dream come true and I am forever grateful.
Snot is on a WORLD Tour… check out their FB for more dates and info https://www.facebook.com/SnotOfficial
Read More News
Tags:
Snot



Brutal Brandy

January 02, 2015


More News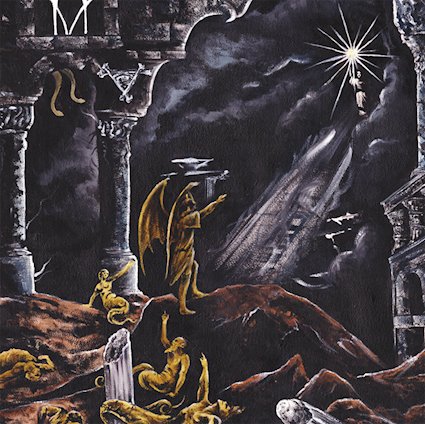 Feel MALUM's satanic melodies with new desecration "Legion"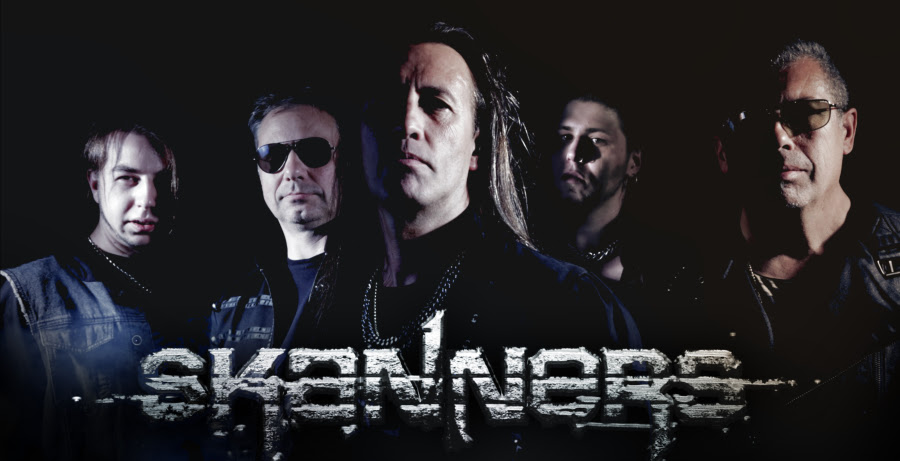 Italian Legendary Heavy Metallers SKANNERS will release their upcoming album "Temptation" on April 26th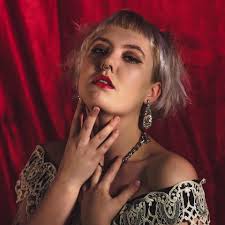 Sólveig Matthildur wants you to know that she's "Constantly in Love"
ZUD: Maine Black'n'Roll Cult To Embark On Springtime In The Abyss Pt. 2 Northeast Tour
Raven Still Unstoppable - Show Review