Rage Against The Machine's L.A. Rising Festival To Return In 2014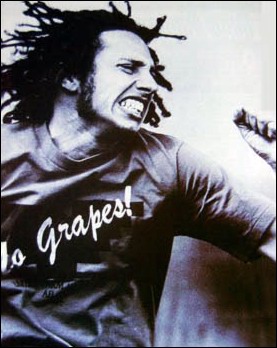 Although no lineup has been announced, L.A. Rising has just announced that plans are being made to bring the festival back in 2014. The festival organizer's stated recently "Plans for L.A. RISING 2014 are underway. August 2014 may seem distant, but THE ROAD TO L.A. RISING will NOT be barren. More info to come..."

Rage Against The Machine kicked off the festival in 2011 and are expected to return for the 2014 version as it is their festival. More news to come.
More Tour Dates
Tags:
Rage Against The machine, L.A. Rising
Follow us on Twitter
|
Like Us
Date: Aug 09, 2013
As Reported by:
Jason Fisher