Unearth Frontman Weighs In On Controversial Rolling Stone Cover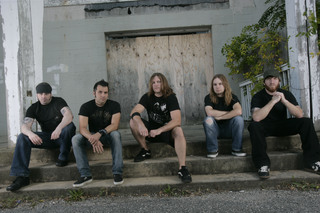 Unearth vocalist Trevor Phipps has weighed in on the controversial Rolling Stone cover featuring Boston Marathon bomber Dzhokhar Tsarnaev.
"I've been a resident of Massachusetts my entire life. The towns I've settled in have varied over the years, but I've always been a short drive (or ride on the "T") to downtown Boston. Even though I've never lived within city limits I've always considered myself a Bostonian. That sentiment is one shared by many in this part of the state and saying we are a "tight knit" community is an understatement of gross proportions. Maybe it is the decades and, in some cases, centuries of family bloodline many share in the area? Maybe it's the importance our town had in the fight for independence in the early days of our nations history? Maybe it is the years of living ups and downs together of heartbreaking defeats and life fulfilling victories as we cheered in unison for our Sox, Bruins, Pats and Celtics? Could it be our love/hate relationship with the four seasons and some of the worlds most dramatic weather changes from one hour to the next? Or even our culinary obsessions for iced coffee, roast beef sandwiches (nobody else on the planet makes them like we do) and lobstah and steamahs? We even have weird spins on sports that the rest of the World already enjoys in a different way. Ask someone from Kansas, Japan, Germany, or anywhere else besides a few states in New England what Candlepin Bowling is and they won't have the slightest.
"Maybe it is a combination of it all, but there is something there that allowed a City and the residents of that State to pull together, voluntarily, in uniform to bring down the evil that plagued our city on the afternoon of April 15th, 2013. In four days time a certain amount of justice for the fallen was brought to our city and the grieving, healing and rebuilding process began. Support for the strength our residents portrayed was rallied and celebrated around the Country and even parts of the World from the every day person, to sports stars, actors, famous musicians and politicians. We had concerts, parades, signs, millions of memes on social networks all declaring how "Strong" we are. We had probably the most hair raising Nation Anthem ever performed by over 18,000 people at our Garden. So, end of story right? We got knocked down, but bloodied and scarred we rose to our feet with an almost smug sense of defiance. That's what the strong do. I know many other cities would likely react the same, but this came to us and we responded.
"Now, just three months later we see the face of a murderous terrorist on the cover of Rolling Stone. Is this even real? As a musician and Bostonian my initial response was to join the obscenity laden hatred speak over the various social networks, but I've realized it is best to not vomit up my thoughts on a subject immediately after ingesting the information.
"I've spent much of the day thinking about why this once cherished, revered and career changing magazine for musicians and pop culture icons would stoop to such a low. Is it because physical sales for anything that can be taken for free or discounted digitally has cut into their profits and they were looking for a shock value to sell magazines? Is it because they really don't know what to cover anymore? Is the pressure to cover pop fluff from the major labels instead of music that really matters too much? Are they just trying to create some controversy to get people talking about them and become "cool" again?
"Any press is good press, even if it is bad...right? In 2013 that couldn't be further from the truth. Yes, Ozzy Osbourne getting arrested for drunk and disorderly might have been "bad press" back in the 80's, but it only added to his legend of being a crazy bastard and "crazy" is what people wanted out of their favorite metal vocalist of the era. Unfortunately, this wasn't one of those cases and they read it wrong. They failed to realize there is a new wave of evil upon us all and giving it a face will only make it stronger. We celebrate the rotten and this needs to change.
"Rolling Stone Magazine made a grave mistake in judgement and I can only hope their reckless behavior and pathetic cries for attention do not encourage another individual(s) to seek out their moment of fame on the cover of a magazine or lead story on a news network with another act of senseless violence against innocent people."
You can check out Trevor's blog
here
.
Read More News
Tags:
Unearth, trevor Phipps



Jason Fisher

July 18, 2013


More News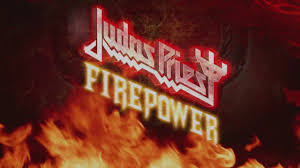 REVIEW - Judas Priest: Firepower, Columbia Records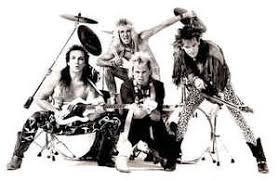 REVIEW Alias Mangler Rare Reissue: Bite the Metal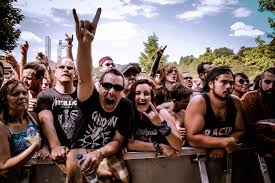 Reflection On My First Festival
REVIEW: Upstate New York Thrash Chieftains - MONOLITH Re-master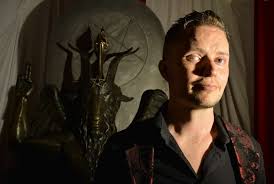 NYDM - New York Death Metal Fest Destroys Milwaukee
More News