Ensiferum Comment On Mistreating Support Bands Accusation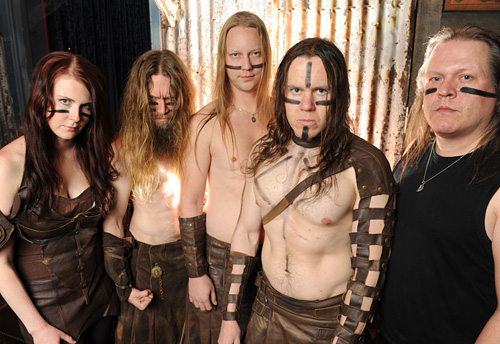 Finland's ENSIFERUM have issued the following update:
"There are a lot of rumours circulating that Ensiferum mistreated support bands in Chile and we wish to set the record straight for the sake of the fans and the bands on the bill.
It is being reported that Ensiferum kicked the support bands out of the dressing room because of not wanting people or noise around them. This is not true. At no point did the band ask any of the bands playing to leave the backstage area. The dressing room backstage was split into three sections: One for the four members in Ensiferum and the three members of crew, one for the local production team and one for the local support bands. The band never even met the bands playing (though did take the time to watch some of the performances). Throughout the show, we were blocked off and overly protected by the promoter, who did not seem to want the bands to mix. The local promoter informed us that he had kicked the local support bands out of the backstage and apologised for the noise they were making. This was NOT under Ensiferum's instruction, at no point did the band request for anything like this to happen (nor did we notice any of the 'noise'). This was solely the decision of the local promoter. Ensiferum would never disrespect an opening band or treat them as inferior, as this is just not how this band works. A professional touring band knows to have respect for all people around them on and off of the stage.
To the bands who played tonight: We are very sorry you had problems on the night, but this was not because of Ensiferum. It is a shame to see that you didn't contact us directly before posting statements and getting other fans involved. To all of our fans who have waited to hear the facts and not spread rumours based on hear-say, we thank you. We had a great time in Chile and it's a shame that miscommunication has resulted in these lies about the band being spread. We definitely want to return to Chile in the near future as we met so many amazing fans who were so nice and gave such amazing gifts!"
Read More News
Tags:
Ensiferum



Jason Fisher

June 02, 2013


More News

EXOCRINE to release their fourth album "Maelstrom" via Unique Leader Records in late June
METAL VETS TRAUMA WORKING ON NEW ALBUM!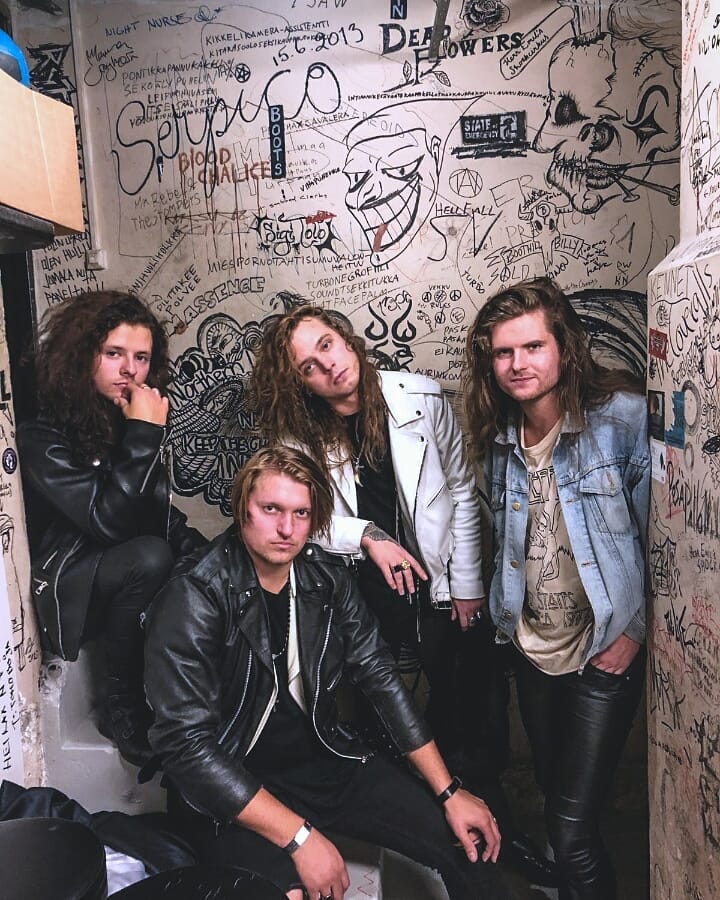 NEW SONG ALERT! Bloody Heels "Ignite The Sky"

Russia's Katalepsy to release their third album "Terra Mortuus Est" this summer!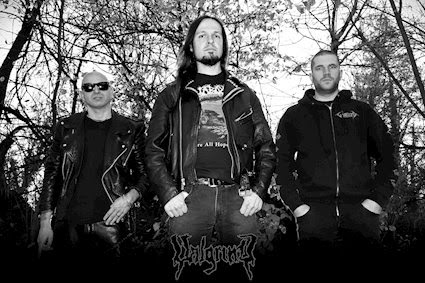 Read about Italy's very own Valgrind and their new album to be released on July 27th!