The Devil You Know: Internet, Social Media, and The Independent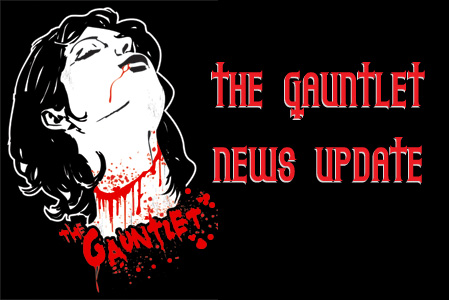 If I were in a band, I would be madly in love with the Internet and everything that it could do for me and my band and the endless possibilities that lie within it. Or would I? The Internet is a fascinating and intriguing place for all things music and it is a bastion of big hopes and big dreams for the up and coming music star. It allows for the talented and the not so talented to have a stage that can reach the masses and allow for their music to be heard throughout the world, whether we like it or not. The aspiring musician can showcase themselves with just a few clicks of the mouse and have an audience wider than anything that we have ever before imagined.
The use of MySpace and now Facebook has allowed musicians to bring their music to a much wider audience and allow people who have never been able to sample their music the opportunity to do so. According to Dean Tompkins, the bass player for the unsigned band Mammoth Thunderpower from Costa Mesa, CA, "We have a Facebook, Instagram, Twitter, Bandcamp, MySpace, Soundcloud, Reverb Nation, basically everything. Look, we all know that monkey's like bananas, but I want to make that monkey get that banana in the easiest way possible, if you Google Mammoth Thunderpower, you're going to find us."
The World Wide Web has given a global voice and audience to the aspiring musician and if you can make it you will have the ability to reach across borders, shores, and even oceans, but is it too much? Can the independent musician or band or distributor handle the demand of being popular or mainstream? Is the cost worth the hassle in the long run? Is it better for the independent to stay close to home and not try to keep up with the big dogs? Dave Hall the owner of Handshake Inc., a boutique film and video production company and music label and co-runner of music label Mutants of the Monster, states "The Internet is a great tool and can be super fun and that is how I approach it. I cannot think of one instance in which being online hinders what I want to accomplish artistically or commercially." This sentiment was echoed by Ryan Crossthread (aka Ryan Blasphemour) the owner/CEO of Blasphemour Records an independent record label, Crossthread explains "I have noticed [customers] will get more involved. Some people really love music and what we are doing. They will go out of their way to buy everything you put out, spread the word, and tell you they appreciate what you are doing. I love that aspect of social media. It gives you that extra drive to keep on doing what you are doing."
Sure, we all know that any exposure is good exposure, but for the sake of the life of a band is this really true? Was it easier before there was 24/7 access to your favorite band or is that just part of one's rise to success and excess? Crossthread warns "There are so many ways to promote through the internet such as webzines, forums, Facebook, etc, but there are so many people doing this, it comes off as over-saturated and pushy."
With the rising postal costs is a band or distributor willing to take a hit to move merchandise and where is the line? Crossthread's take on the postal increase is "Unfortunately when rates go up, we have to pass that expense on to the customer. I like to think that for a metal label, we have a hardcore mentality and try to keep our rates extremely affordable. So typically our pricing is affordable even with shipping increases." For an independent band like Mammoth Thunderpower, "prices just go up that's all." Tompkins explains "We don't charge for shipping a shirt in the US. $15 bucks and that's it, wecharge the minimum for shipping international, we aren't big enough for it to matter. [Plus] if someone is buying from out of the country then they usually understand what the rates are going to be."
It is hard enough as a band to write music, record, and tour, let alone try and keep up with the merchandising demands of one's fanbase. But it goes with the territory. If you want to be big then you have to work for it.
But is there a point at which an independent can say: Enough! We need time for ourselves!? Or is that never an option? Dean's perspective is "like it or don't, this is how it is. The internet is magic. You don't have to play the game this way, but then you just need to be content playing music in your garage and not getting new fans. It's just how it is!" This statement was reiterated by Dave Hall, "You have to make the internet your bitch, cuz if not, it's going to make a bitch out of you. You can't be afraid or resentful or brush it off: it's here to stay, it can be used for some great stuff, and it's only as bad or as good as you make it..."
Social media websites like Facebook and Twitter have given us fans an almost instant access to our favorite performers. In most cases the performers are more than happy to have this type of social relationship with their fans and it shows on how they interact on these social websites. The social media is a place where a band or musician can pimp their own music and merchandise without the exorbitant advertising cost while also being able to take advantage of the sites "share" or "retweet" functions that their supporters can use to spread the word to all of their friends and fellow "tweeps".
According to Hall, "Having a Facebook page is essential I think, in terms of staying in touch with and communicating to your fans, customers, friends, enemies – anyone you may want to engage with." Hall continued, "I tweet and post to Facebook all day long. Sometimes twice or three times regarding the same item. I use it to announce new products, news, anecdotes, anything and everything I can think of I say on social media" However; Crossthread cautions about Facebook from an independent perspective, "They want to charge you for every little thing they can. Even if you have 1000 people that have liked your page, maybe 150 of those people will be exposed to your post, unless you pay to promote it. Want more likes? Pay us. Want more people that like you to know what you are doing? Pay us more."
But with this instant exposure comes the need for instant gratification and if a fan buys something from you they expect to get it within a reasonable time frame. What is considered reasonable is a question for another day but how do these independents handle the demand that this type of medium presents to them? According to Hall "The fans have easier access to you so it forces greater accountability. If I get
an order and don't send it out right away I get emails from people- that's good for someone like me."
The normal person like me uses the Internet everyday for fun, information and shopping, downloading music while the independent musician, label, and distributor are using it to survive; says Hall "The internet allows a small business owner to engage directly with the people he or she wants to sell to and I think that is a great thing. I try my best to spread the launch of various releases across all forms of social media because it does in fact lead to sales and you can't argue with the results. It has to be done tastefully and if possible in tandem with publicity through various media outlets and sources."
The struggle to create ones identity and presence on the Internet is just as important and one of the biggest challenges facing an independent as resources have to be spread out to survive. Sure there are reasons why the Internet can be a hassle; some of them stated above but as Dean Tompkins, Dave Hall, and Ryan Crossthread have told us it is a much greater benefit than any issue it could ever cause. Hall summarizes this subject of Internet presence astutely: "It doesn't mean the internet and social media defines your existence, or that if you do create an online presence it will magically make you successful…like all things 'virtual' you have to have the real life skills and abilities, drive, passion and ambition to succeed...if you are succeeding or trying to succeed in real life, your internet presence will reflect that."
So I think, in essence, we have the answers to the questions asked above. While it is not the end all be all for the independent artist/distributor/label, the Internet is probably the most important weapon in their arsenal. The small hindrances that 24/7 access adds to an independent is miniscule compared to the benefits they receive from the World Wide Web especially in the realm of social media. With the instant access to Facebook, Twitter, YouTube, and all of the other platforms independents now have a better chance to make a name for themselves and stay independent if that is what they choose, but with these tools it gives them more of a chance to survive.
Writer's Note: Ryan, Dave and Dale where gracious enough to take part in this article via email correspondence and I want to thank them all for their support. Links to their social media pages and websites are below:
Dave Hall-Handshake Inc: Twitter: @Handshake_Inc Facebook: www.facebook.com/handshakeinc
Website:
www.handshakeinc.com
Bandcamp: http://handshakeinc.bandcamp.com/
Dean Tompkins-Mammoth Thunderpower: Twitter: @MThunderpower Facebook: www.facebook.com/
mammoththunderpower Website:
www.mammoththunderpower.com
Bandcamp: http:/
/mammoththunderpower.bandcamp.com/ Reverb Nation: http://www.reverbnation.com/
mammoththunderpower
Ryan Crossthread- Blasphemour Records: Twitter: @blasrecs Facebook: https://www.facebook.com/
blasphemour Website:
blasphemourrecords.com
Reverb Nation: http://www.reverbnation.com/
label/blasphemourrecords
.
Read More News
Tags:
social media



Justin Petrick

March 14, 2013


More News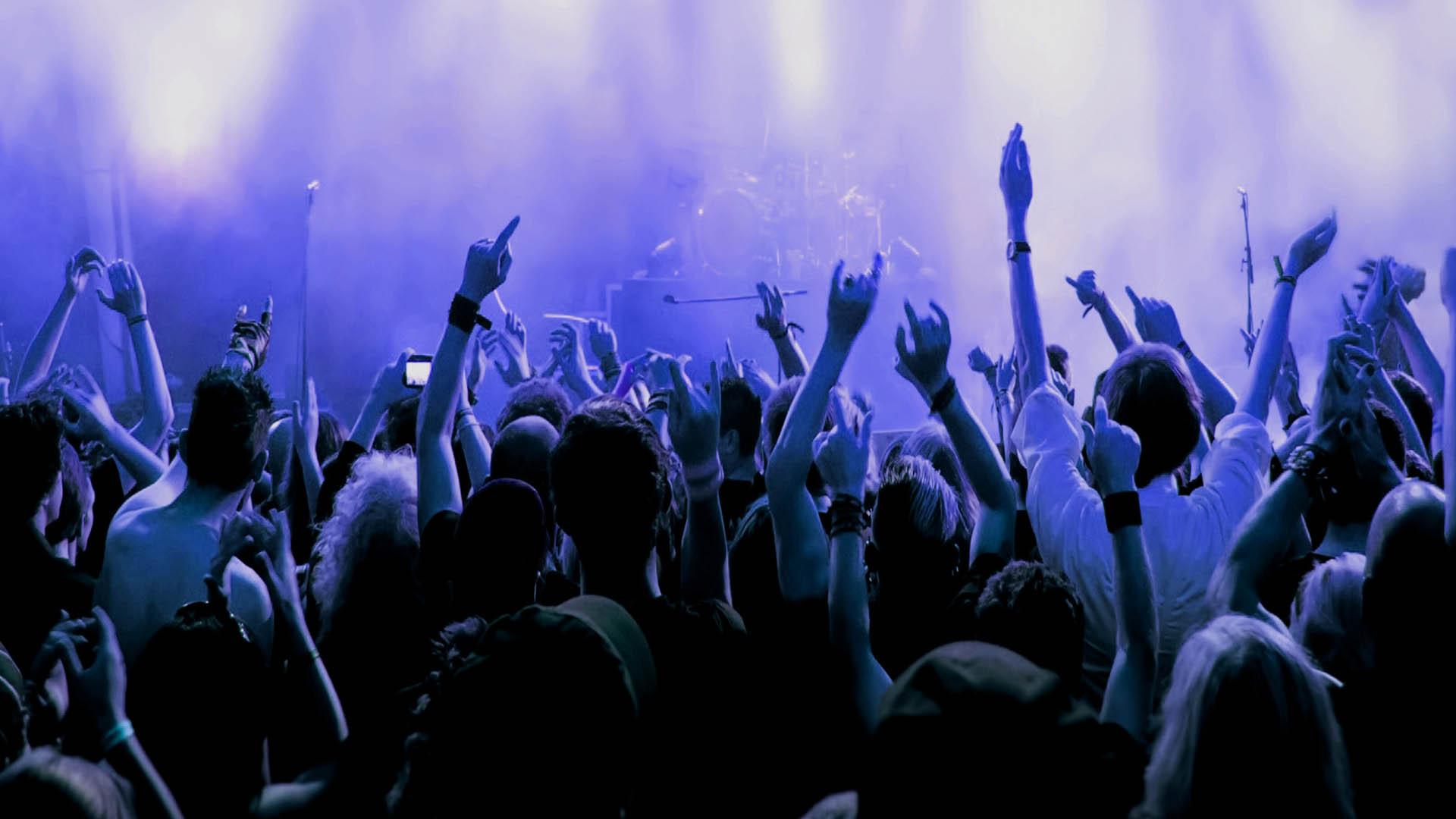 Gauntlet Announcement!!!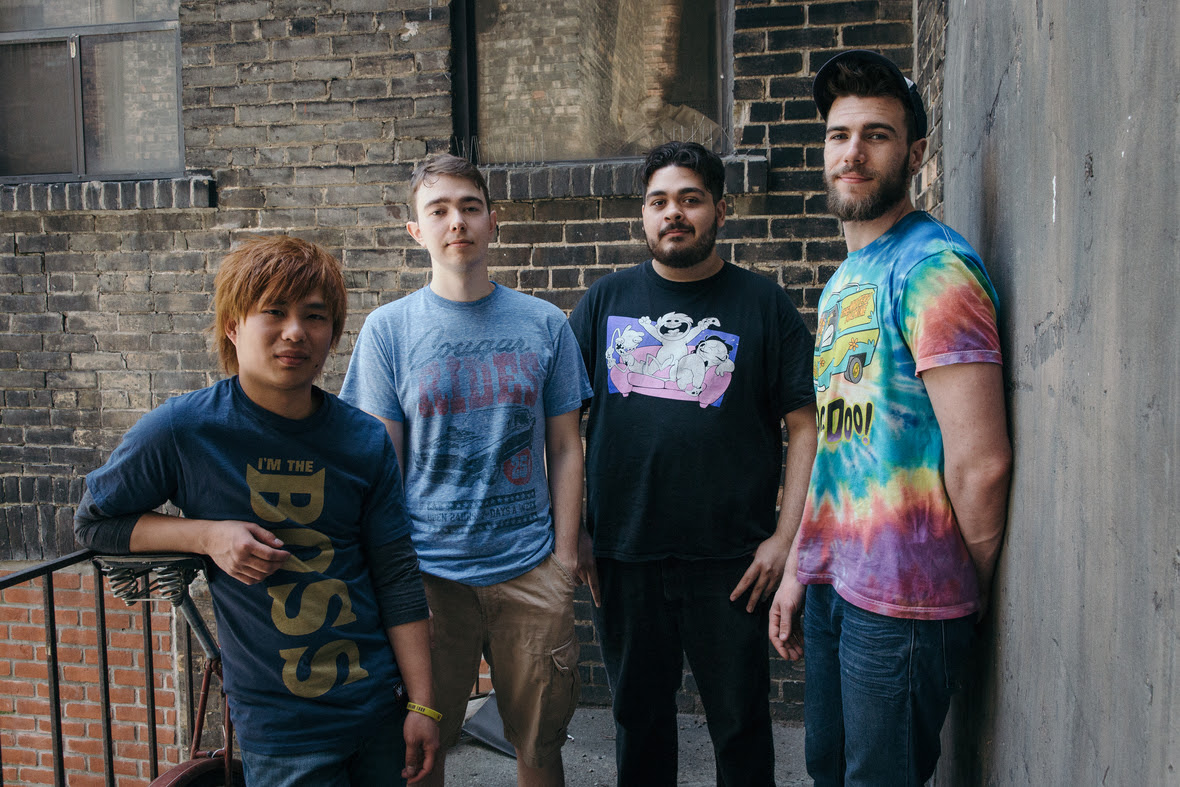 Minority 905, Not following Anyone - LEADING INSTEAD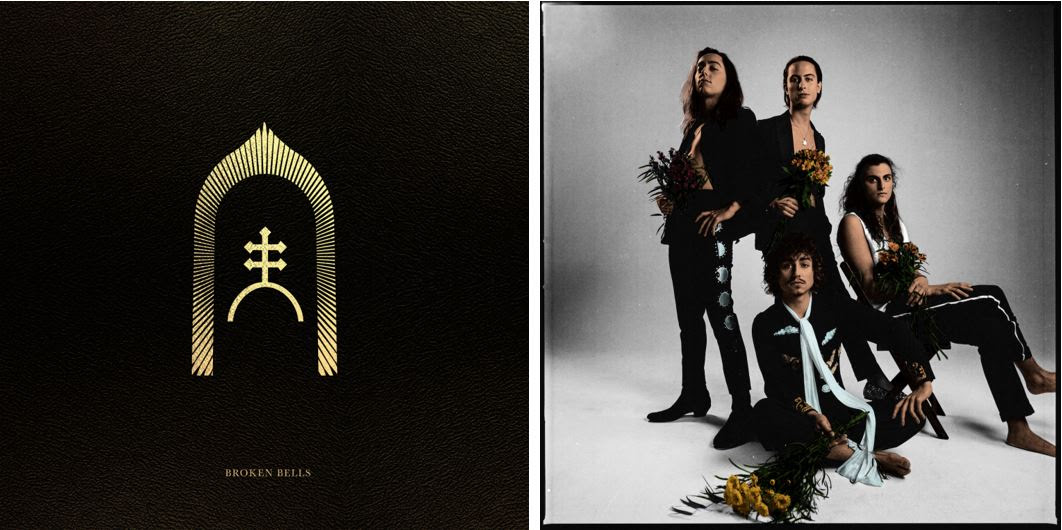 GRETA VAN FLEET PREORDER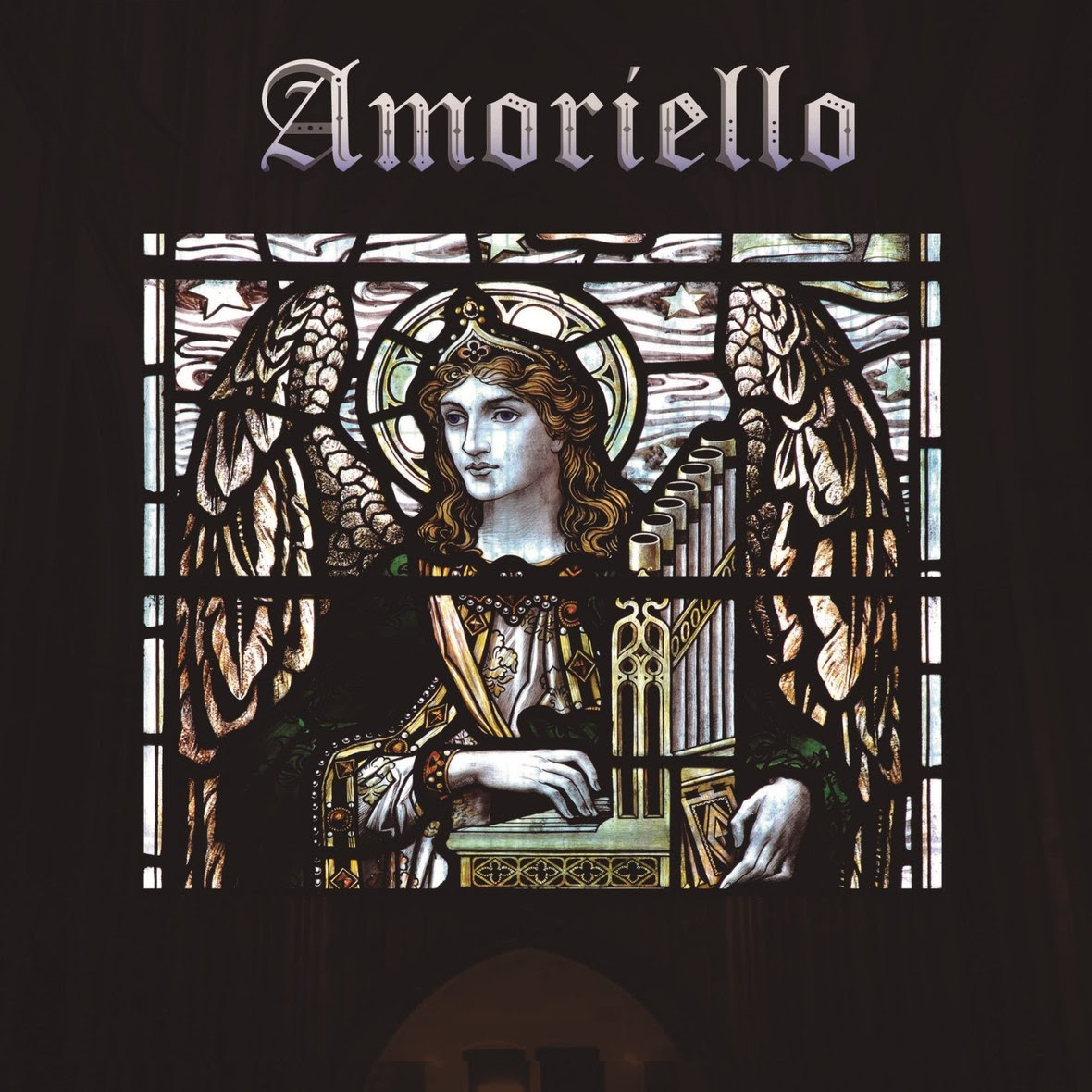 AMORIELLO Reveals First Teaser

ARCHGOAT
More News