Motorhead Singer Upset Over Size Of His Genitals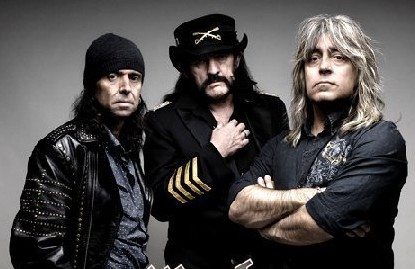 Lemmy has hit out at the manufacturers behind his own range of action figures because they made him a eunuch. The Motorhead rocker was honored with a seven inch plastic figurine, in his likeness, in 2007.

The British star poses in a range of outfits and with different guitars, but Lemmy isn't happy with one detail - they left off his genitals.

The "Ace of Spades" rocker tells Hustler magazine, "I said to the guy who made them, 'Are you gonna put a dick on it?' He said, 'No.' I said, 'Then it's not going to get very much action, is it? Not very lifelike.' There are three different ones (figures), two different guitars, and there is a silver one as well. I look like a fucking Oscar."

More Tour Dates
Tags:
Motorhead , Lemmy , dick , genitals , Lemmy Kilmeister
Buy Motorhead Merch
|
Follow us on Twitter
|
Like Us
Date: Feb 16, 2009
As Reported by:
World Entertainment News Network