Idiot Brings Flare To Soundwave Festival And Burns Young Girl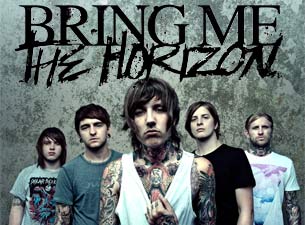 At today's Soundwave festival in Australia, some idiot smuggled a magnesium flare (burns around 3,100C) and lit it during Bring Me The Horizon's set. Unfortunately a young girl was severely burned and will most likely become horribly disfigured. The flare is believed to be the same type used on airplanes to thwart heatseeking missiles. It ended up causing a HUGE fire in the moshpit right near the stage. You can check out the fire here.

Soundwave promoter AJ tweeted "Dear piece of shit who lit the flare in BMTH pit: Tonight you seriously burned and disfigured a young girl. I hope you fucking get yours."
More Tour Dates
Tags:
Bring Me The Horizon, flare, soundwave festival, festival
Follow us on Twitter
|
Like Us
Date: Feb 24, 2013
As Reported by:
Jason Fisher