Megadeth drummer to begin tracking drums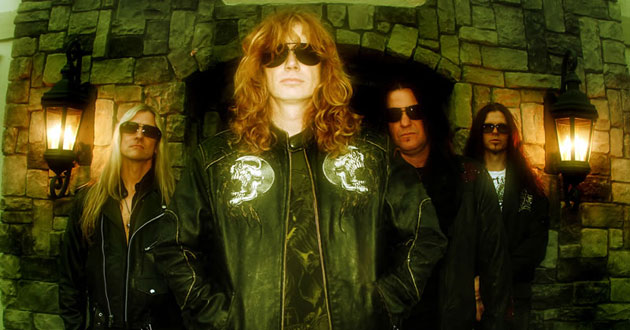 MEGADETH drummer Shawn Drover issued the following update:

"Yesterday was a good day for me for a few reasons; one of them being that my 2009/2010 Ddrum touring drum-sets arrived at Vic's - Needless to say, I felt like a kid in a candy store!!! In all honesty, they are the most beautiful drum-sets I have ever seen, let alone now being the proud owner of. I have to thank Elliott, Terry, Rick and all at Ddrum for going way beyond the call and making my "Dream Kit" a reality. You can see my kit next week for yourself at the NAMM show, located at the Ddrum booth. I will be signing on both Friday/Saturday at 4PM. If that wasn't good enough for me, my new signature Ddrum snare will also be on display, which I will be debuting in a live setting on tour in February 2009.

Ok, back to Vic's related stuff. Yesterday was a day of last minute song tweaking, etc. before I begin tracking drums on what will soon become our 12th record. Sometimes it seems like yesterday when I was driving home from downtown Montreal on a Friday night , listening to The Metal File on CHOM FM, when I first heard several tunes from Killing Is My Business. That was almost a quarter of a century ago."

Upcoming Tour Dates
Sep 13, 2013
More Tour Dates
Tags:
Megadeth , Shawn Drover
Buy Megadeth Merch
|
Follow us on Twitter
|
Like Us
Date: Jan 07, 2009
As Reported by:
jason