PRONG Frontman Discusses Knot Fest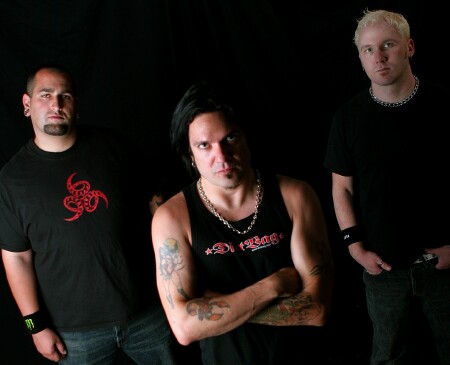 PRONG has been selected as one of the bands to play on this year's inaugural "Knotfest" hosted by Slipknot. The two date festival will take place August 17th in Pacific Junction, IA and August 18th in Somerset, WI. More information on "Knotfest" can be found HERE.

Frontman Tommy Victor commented on being selected to play on the first "Knotfest":

"PRONG is unbelievably honored and flattered to be a part of the first ever "Knotfest"! We want to thank our friends in Slipknot and the organizers for giving us the opportunity to be on this bill with all these incredible bands. All the festivities included are going to make this very special for everyone involved. It's amazing!"

PRONG will also be on the road supporting their new album Carved Into Stone this July with a string of shows with the legendary Maryland Rockers Clutch. This run kicks off July 11th in Fayetteville, AR and runs through July 22nd in Richmond, VA. A complete list of dates can be found below.

In its first week of release, Carved Into Stone landed spots on three of Billboard's Charts. The album placed at #13 on the Heatseekers Chart, #44 on the Hard Rock Albums Chart and #56 on the Independent Albums Chart.
More Tour Dates
Tags:
Prong, knot fest, slipknot, festival
Follow us on Twitter
|
Like Us
Date: Jun 05, 2012
As Reported by:
Jason Fisher