VALDUR Announces New Member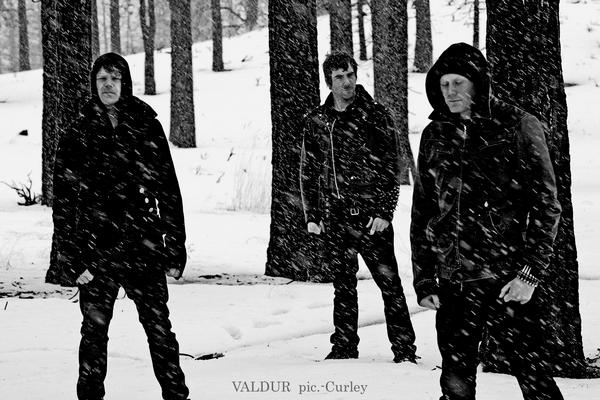 West Coast blackened death conjurers VALDUR recently added guitarist/vocalist Samuel to their dark legion of wrath. Comments the band in a collective statement: "We are fortunate enough to inject a healthy and brutal dose of diversity into our ongoing journey. The band is hard at work writing a new full-length, and are also setting up a West Coast tour for this summer."

The band will be setting Baldwin Park, California ablaze headlining The Coven: Blood Pact With The Devil Fest this Friday, April 13, 2012 at The American Legion. Their set will include new songs from their as-yet-untitled follow-up to 2010's unsympathetic Raven God Amongst Us full-length. The band will also be playing a local show on April 20, 2012 at Lakanuki in Mammoth Lakes, California. In addition, VALDUR will be taking part in this year's Gathering Of Shadows Festival in Colorado this summer. Further details to come…

Hailing from Mammoth Lakes, California, VALDUR released Raven God Amongst Us in 2010 via Blood Mountain Records. The record proved to be an infernal masterpiece among the underground masses.
Noted Metal Crypt in a review of the record: "USBM is so often by the numbers that I am wary of it right out of the gate, but this is a band that remembers what is good about black metal, and does it very well indeed. Not an album to overlook,"About.com called the band, "the best black metal band in the United States that you've probably never heard of," while Thrash Pit opined, "...a shimmering brand of black metal which pierces hearts rather than suffocates lungs."

Stay tuned for further audio devastation from the VALDUR collective later this year as well as additional live dates.
More Tour Dates
Tags:
Valdur
Follow us on Twitter
|
Like Us
Date: Apr 11, 2012
As Reported by:
Jason Fisher