The DRAGONFORCE Interview With Herman Li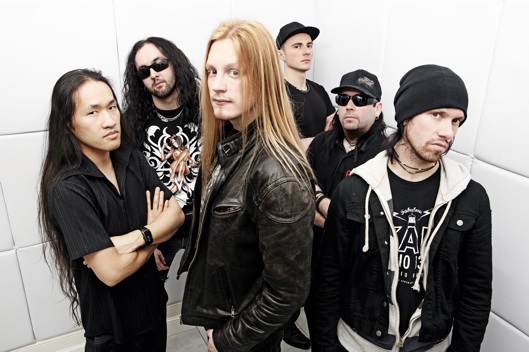 Nearly four years after the release of 'Ultra Breakdown', Dragonforce has returned with a new singer and new album, 'The Power Within'.
Hi Herman, thanks for talking with me. You will be releasing your fifth record titled THE POWER WITHIN on April 17th. It has been a while since your last album. What has the band been doing?
Yeah it'll have been almost 4 years since we released an album. We are really excited about this. We started writing 'The Power Within' back in January 2010, so straight after we finished the 'Ultra Breakdown' tour. We didn't really have a break so to speak, but this gap gave us time to really look back at what we have done and achieved since the release of our first album in 2003. While writing music and planning on recording the new songs, we also had to audition new singers from around the world.
We also did a handful of shows too, from huge arenas, festivals, all the way to small warm-up club shows to get ourselves ready again for long world tours once the album comes out.
This will be the first album to feature new singer Marc Hudson. He has an incredible voice. How did it come to be that he joined the band?
It all started off with Marc sending us a video of his audition singing the song "Through the Fire and Flames." When I first saw his video, I already watched about close to 100 audition videos that day, so I can say my ears were pretty tired! But Marc's video had something special about it; I thought he had a great tone with lots of potential. So I played the video to Sam and he liked it straight away.
After seeing his video, I got Marc to record more videos of him singing songs, firstly "The Last Journey Home", which he did a great job and then "Fury of the Storm". Two of the most difficult DragonForce songs to sing. Marc nailed them both! Later on we met up in a pub in London to chat and have drinks, see how he is like personality wise, and if we will be able to work together.
So that wasn't it of course, shortly after the meeting Marc came to rehearse with us and then we went to see Marc perform with his previous band at a pub in Reading (50 miles west of London), to check out how he sung live. After all that we got Marc to record demo versions of the new songs to see if he can work well under pressure in the recording studio. He did awesome, so after doing all those things, we finally confirmed him to be the new singer.
Was Marc a big influence on the direction this album took?
Most of the music was almost written when he was confirmed as the new singer, but we spent a lot of time working together to integrate the new music with Marc's voice to make sure we can make use of it as much as possible exploring his full vocal range on the whole album with different songs concentrating on different tones and pitch to make the album songs really diverse and dynamic. It is great to be able to write music with a singer with such huge range, from low to super high.
What makes this record the most diverse DragonForce album yet?
Apart from the addition of Marc's huge vocal range and dynamic tone, we also really made each song stand up on its own with each having its own theme and identity.
Comparing with the previous album with which we went 100% full-on for every song, each one being very long with everything thrown into it making them even more over the top than we did on Inhuman Rampage. This time, we put a different emphasis on each track. Some songs are in more mid-tempo like "Cry Thunder", "Seasons" and then of course we have the classic fast DragonForce songs like "Holding On", "Heart of the Storm" and also some tracks somewhere in between. We also have written our fastest song too, pushing our music in different directions. So not just introducing slower songs but going faster as well. "Wings of Liberty" for example is a more of a long epic symphonic song, while "Die By the Sword" is full on heavy metal with less use of keyboards. This album contains lots of elements that DragonForce have never done before, like the acoustic version of "Seasons" as well. But rest assured, all of the songs sound totally DragonForce at the same time with the classic DragonForce sound to them.
Which of the songs is the fastest the band has ever recorded?
"Fallen World" is definitely the fastest song we ever recorded, with 7 string guitars and 5 string bass. It's crazy fun to play that song, we done it live a few times now and it went down a storm!
Were there any guest vocals on the album or collaboration outside the band?
We approach the backing vocals and choir differently on this album to make it sound bigger and more fitting to Marc's voice. The previous DragonForce albums only have male voices in the choirs, this time we also added female voices in them, provided by Emily Ovenden of Pythia (a UK symphonic metal band). Our bassist Fred did the extreme metal backing vocals on the album.
You are putting the record out on vinyl as well. What is it about vinyl records that you love? Will there be anything additional on the vinyl record?
Like many people, I love the warm tone of the vinyl and they are totally cool to look at with the big artwork sleeve and booklet. It seems like the demand for vinyl has really gone up the last few years. Every vinyl released with our albums always sold out very quickly!
You will be kicking off your North American tour with the 14th Annual New England Metal and Hardcore Festival that will take place Friday, April 20 through Sunday, April 22 at the Palladium in Worcester, Mass. Is this the first festival that Marc will play with the band? What are you looking forward to the most about this particular festival?
This will be the third festival with Marc, the first one he played on was in Hungary and the second was in Finland. Our first ever US show was at the NEMHF back in 2006, we thought it would be really cool to start the new album tour there again. We had some awesome memories from that first show in the states and are really looking forward to playing on the Saturday show. The Palladium is an awesome venue to watch bands with a great sound, there will be other great bands playing too so the metal fans are in for a treat!
Have you played any of the new songs live yet?
"Cry Thunder" and "Fallen World" are the only new songs we have played so far live.
They made their US debut in NYC last year, before we even finished recording them. The new songs went down really well and we will be adding more new songs to the setlist as well as DragonForce classics from the 4 previous albums.
Can you tell us about this North American tour yet? Who will it be with?
So after the NEMHF in Mass, we will be rolling it across US and Canada, hitting just the major cities this time. This run won't be a massive long one, but instead will let our die hard fans get right up and close to the stage to see and hear every note we play and feel the heat! We are taking two talented upcoming metal bands with us on this tour, 'Holy Grail' and 'Huntress' from California. I have no doubt they will warm up the crowd nicely. Get ready for an awesome night of pure metal! (see the end of this interview for full dates)
What are the plans as far as music videos go?
The first music video for the new album will be the song "Cry Thunder". The video will be out a bit before the album hits the streets.
Do you like to film a lot of behind the scenes and live footage when you are on the road?
We've been filming lots of stuff the last 10 years with a huge amount of backstage material. We also started filming more multi-camera HD live footage. We haven't decided on what exactly to do with them yet but I am sure we will be releasing something from it in the near future
As far as the stage show goes, do you have anything special or new planned this time around?
Definitely, apart from the brand new setlist mixing a good amount of new and old songs from every album we have done, the new DragonForce live show will be taken a new level too. This will be the tightest DragonForce the fans have ever seen on stage but still with all the fun and intensity you would expect from us.
Are you still doing Brazilian Jiu Jitsu five days a week? Is that how you keep in shape out on the road?
Unfortunately I haven't been able to during the making of the new album. We really put in a lot of blood and sweat in order to make The Power Within possibly our best album to date. I will be training on tour again to keep myself in shape because I will need the energy for the DragonForce show. People know, we will be covering every inch of the stage, there is no standing still from the get go!
A lot of bands have been writing books, doing clinics and making instructional videos lately. Are these some of the things you are into doing?
I had a great time the last two years doing the guitar clinics tour with Ibanez guitars in Europe and Asia. Some clinics in Asia are almost like gigs, with over 1,200 people packing the places out. A recent clinic tour I did was last summer all over China, it was really awesome. I hope to do something similar in North America after the DragonForce tours.
Myspace has been pushed to the wayside and Facebook has taken over. Do you think Facebook is just as effective for bands?
I think you need both still. Myspace is still easier for bands to have their music heard, but Facebook is really massive for keeping in touch with fans on what's happening and what's coming up next.
Things are really different in the industry from when you started. What do you think is the most effective way for new bands to get their name out there now?
You need to do everything as much as possible yourself, that is what I always tell young bands.
Knowing how to play of course is important but playing lots of shows and let people know you are a real band is also essential for survival in this tough industry. It's great to record your own music, make videos, design your own web site, but don't just hide behind the computer. Get out and play as much as possible! The experience from playing live shows will help your band in ways that you can't imagine in the beginning.
Thank you so much for the interview. Would you like to add or say anything else?
I am really excited for release of the new album The Power Within out April 17th. I can't wait for the fans to hear it, I know they're gonna really like what we have achieved with the new tracks and we are can't wait to get back on tour to play for our fans! See you on the road.
DragonForce The Power Within
North American Tour Dates 2012
with support from Holy Grail, Huntress.
April 21 Worcester, MA The Palladium
April 22 New York, NY Gramercy Theatre
April 23 Philadelphia, PA Theatre of the Living Arts
April 25 Montreal, QC Le National
April 26 London, ON London Music Hall
April 27 Milwaukee, WI The Rave
April 28 Minneapolis, MN First Avenue
April 29 Winnipeg, MB West End Cultural Centre
May 1 Edmonton, AB The Starlite Room
May 2 Calgary, AB Republik
May 4 Vancouver, BC Commodore Ballroom
May 5 Seattle, WA El Corazon
May 6 Portland, OR Hawthorne Theater
May 8 San Francisco, CA Slim's
May 10 Los Angeles, CA Troubadour
May 11 Anaheim, CA House of Blues
Read More News
Tags:
Dragonforce, interviews, Roadrunner Records



Shauna O'Donnell

March 12, 2012


More News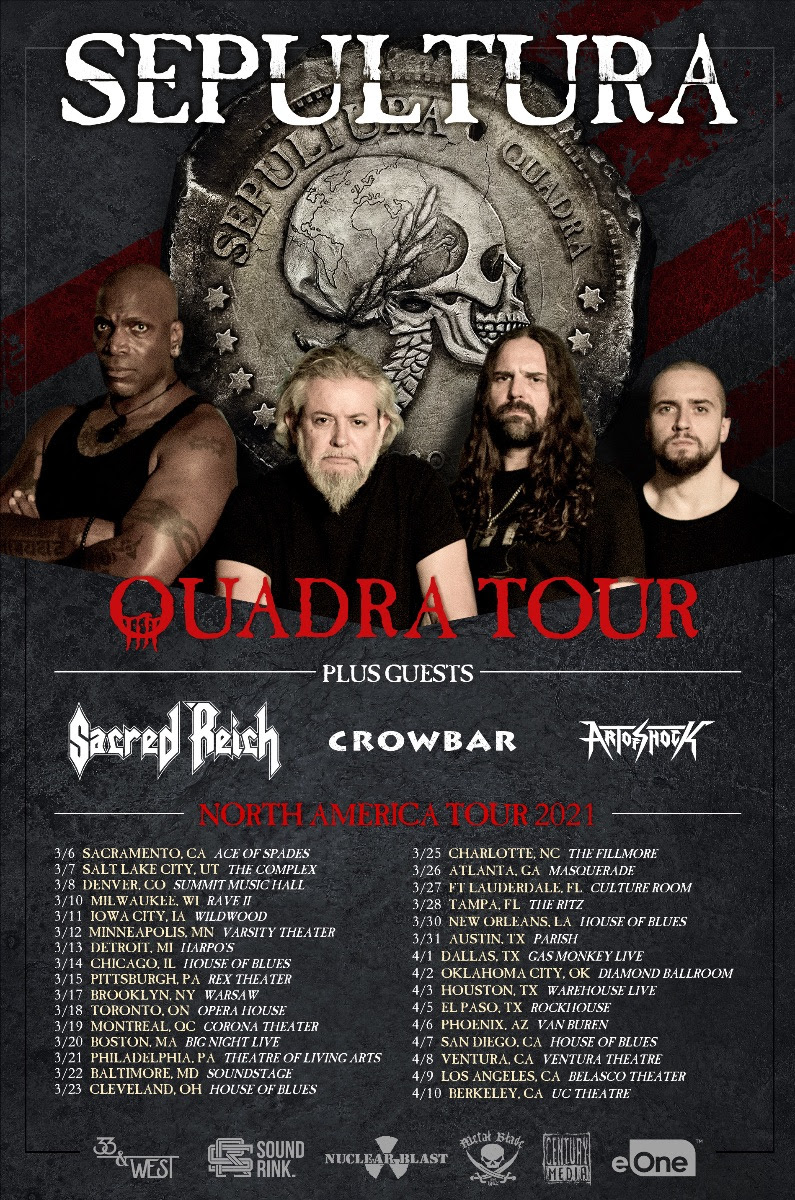 SEPULTURA Announce Their Rescheduled North American Quadra Tour With SACRED REICH, CROWBAR & ART OF SHOCK!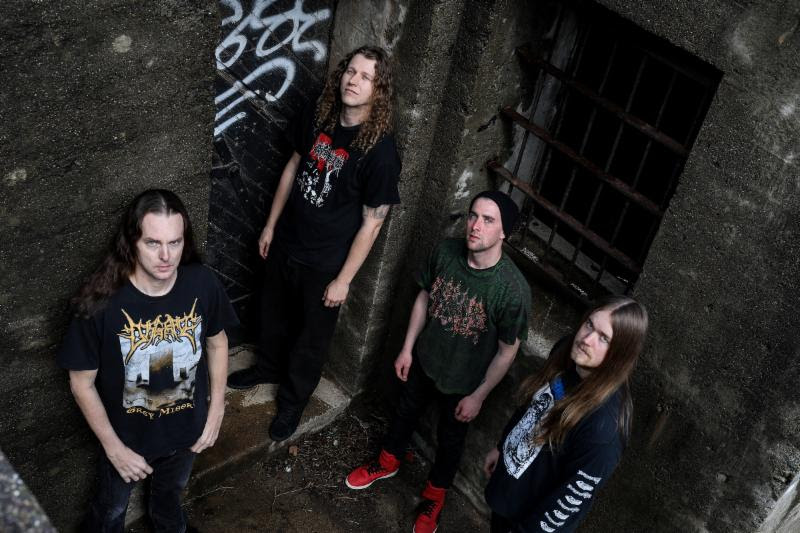 MORTUOUS Releases Limited Vinyl Repress Of Through Wilderness Debut Via Carbonized Records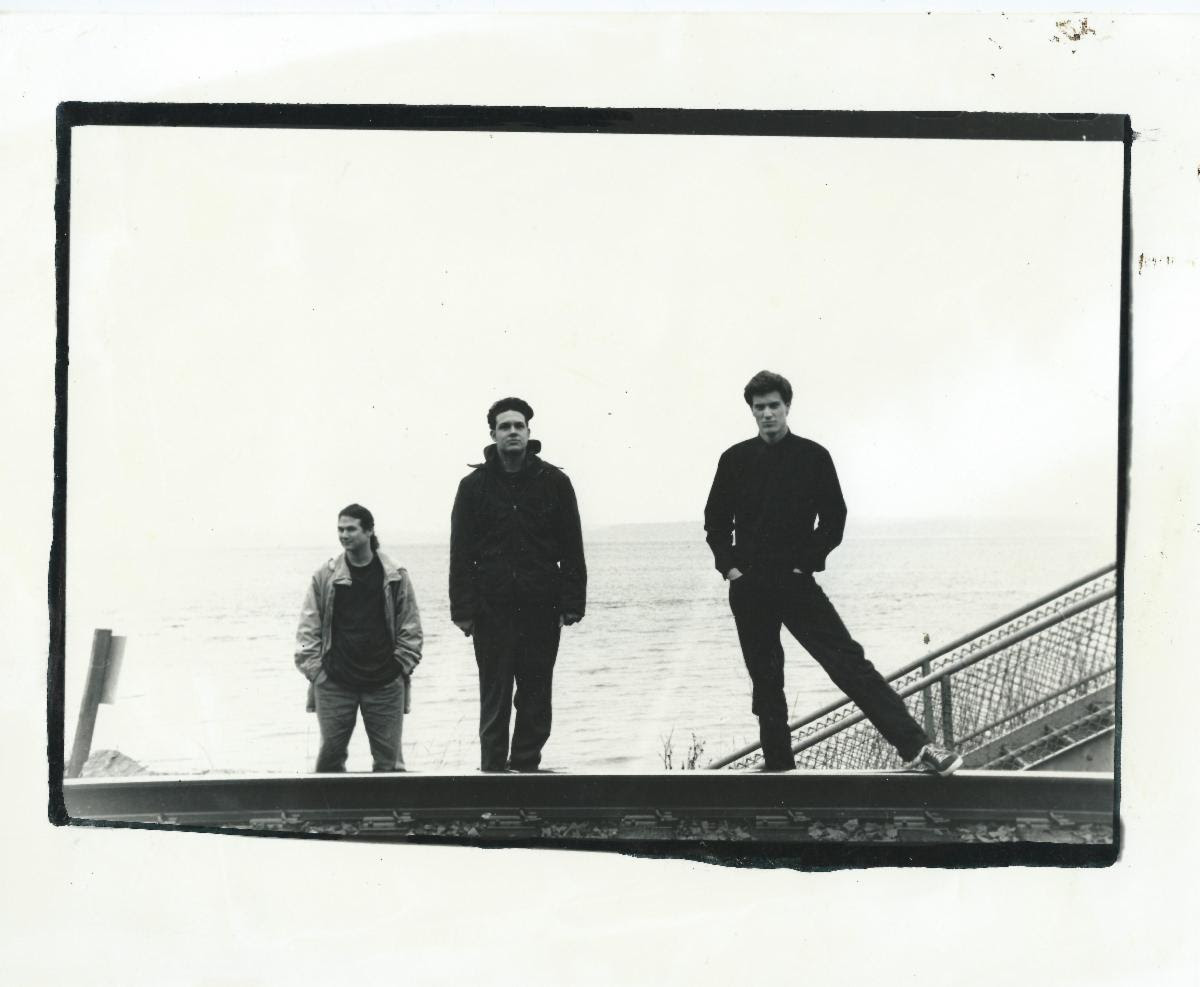 Southern Lord Releases Remastered Versions Of ENGINE KID's "Bear Catching Fish And Angel Wings" Digitally At Bandcamp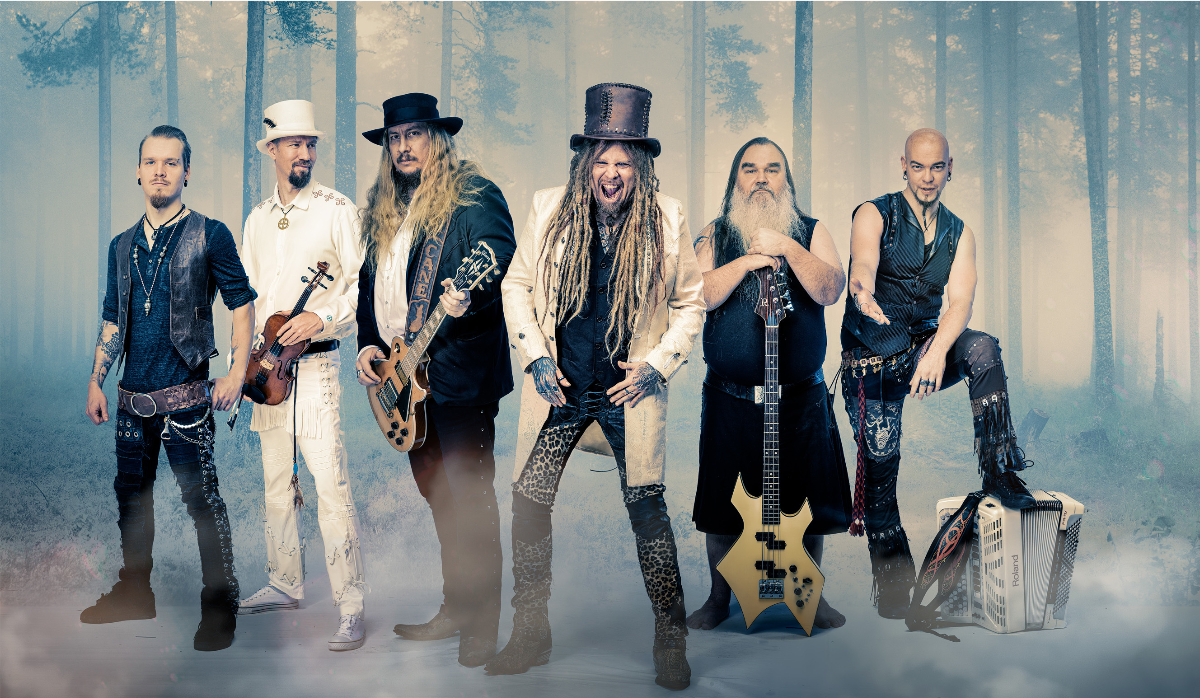 KORPIKLAANI Premiere Their "Harmaja" Live Video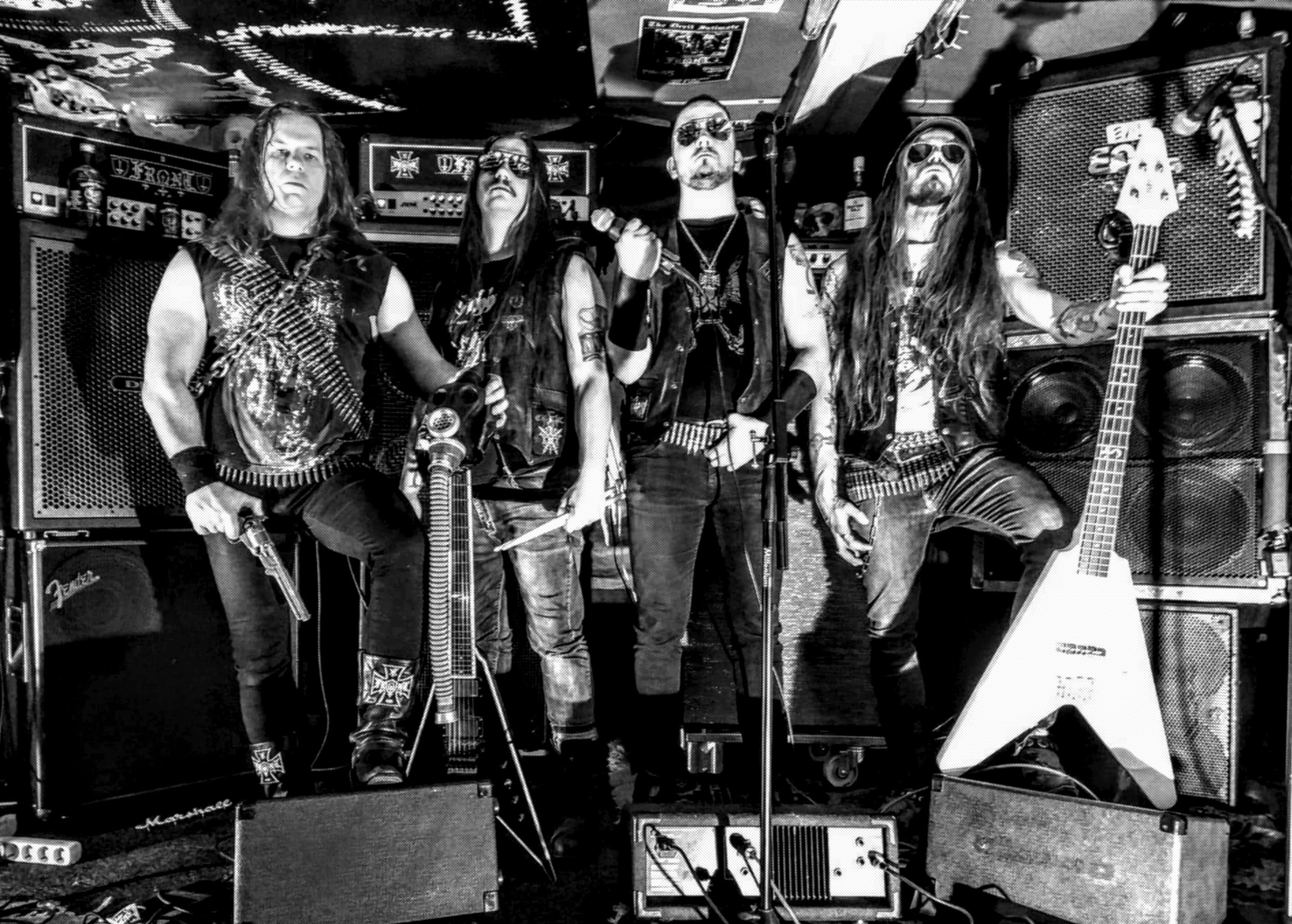 Finland's FRONT reveal first video for new IRON BONEHEAD mini-album