The ADRENALINE MOB Interview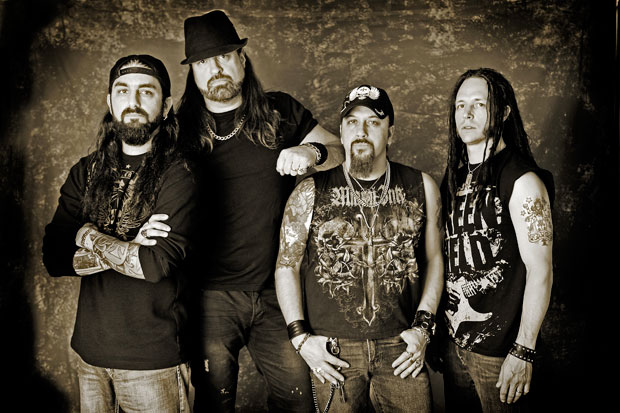 With the Adrenaline Mob lineup complete and the new album Omertà coming out next week, The Gauntlet got on the phone with the newest band member guitarist John Moyer [Disturbed, Union Underground].
The Gauntlet: How is everything going?
John Moyer: Things are going well. I am in Austin [Texas] enjoying a few days off before the madness of Adrenaline Mob kicks off.
The Gauntlet: Is that what it is, madness?
John: You know what, touring is like a whirlwind, especially with a new record. We are obviously a new band and we are going to do everything we can to promote the record.
The Gauntlet: Since Disturbed took a break last Summer, have you just been hanging out in Austin?
John: I have a music school in Austin and I basically teach teenagers and younger how to rock. It is great. Not only do I get to teach the next generation how to rock, but I get to put a lot of musicians to work. I have a lot of musicians that I rely on to teach while I am away. I love it. I love playing music and I love collaborating with musicians. I also have a soundtrack for a video game coming out next year. I have been super busy but none of that is able to replace being in a band for me. There is something magical about being on stage. I have been fortunate to be able to play with the best musicians in the rock and metal in the world. When I realized Disturbed would be taking a longer break than I had anticipated, I knew I would be hooking up with something else. The guys in the band, Disturbed, were really cool and supportive of me possibly doing something else. Before long I ended up in Adrenaline Mob. It is one of those things that you don't know what is going to happen until it happens.
The Gauntlet: So how does John Moyer find a new band? Did you post an ad on Craigslist? "Bassist - has own amp, willing to travel"
John: [laughs] It wasn't even like that. I told a couple of people that I was going to look for a band. Word got to Mike Portnoy and he got a hold of me almost immediately. I didn't shop around or jam with a bunch of bands and pick Adrenaline Mob as the winner or anything like that. Within a week I was in Philadelphia jamming with Adrenaline Mob. It just felt right. There was no resume or ads. This is rock & roll. Word travels fast through the rock grapevine. I go to NAMM every year and people always come up to me and ask for a business card. That just isn't the way I do things.
The Gauntlet: If you had a business card, what would it say?
John: Something along the lines of "John Moyer, everything rocks."
The Gauntlet: From when you flew out to Philadelphia to when it was announced you had joined the band, how much time was that?
John: Maybe two weeks. We knew. There was no sense in waiting. Once everyone knew I was on board, there was no reason not to make the announcement. The record is coming out on March 13th. We needed to be a complete unit for the release of the record and upcoming tour. We were all on the same page so we announced it.
The Gauntlet: The album was completed before you joined the band.
John: Yes, and they did a great job with it. They had been writing it for a few years. Over the last year, they really put together what Adrenaline Mob is about. When they were ready to record, they brought in Portnoy and he loved it. He didn't want to just work on the songs but join the band. Mike Orlando, the guitar player, did the bass parts on the album. Anytime I join a band and need to learn new parts, I enjoy that process. I get to take in other peoples playing styles and incorporate them into my own. Mike Orlando was spot on with the bass parts. The music is really right up my alley. For me, the stuff in Adrenaline Mob is what I have been doing in Disturbed, Godsmack, and even Union Underground.
The Gauntlet: When you have a band that comes together where everyone is from highly influential bands, chemistry has to be important. Then you come along, how does that affect the bands chemistry?
John: A lot of that still remains to be seen. We have hung out a lot in practicing and rehearsing but we still haven't toured yet. We have been jamming though and that is very important to this elusive chemistry which you speak of. Everything is sounding great. The first day we got together, we did a lot of that. then on the second day, we started writing and working on new material to see how that felt and if there is any type of collaborative vibe...and there was. If you talk to any one in this band, we aren't just looking forward to this record, but to the future. That is part of that chemistry too. Can we write together or is it difficult. We put together some really good ideas. We all have such genuine respect for one another and are looking forward to going out on the road.
The Gauntlet: The other guys in the band have stated Adrenaline Mob is a full fledged band and not a side project. Is that the case for you?
John: Yes, this is what I am doing. I am still in Disturbed but Adrenaline Mob is where I am putting all of my energy. Not every band can be the biggest band ever or reach that upper pinnacle, but fortunately I have already been in that situation. Do I think lightning can strike twice? I will sure do everything I can to ensure it does. I don't treat this like a side project in any way. I love to play and tour be in a band and work. I wasn't happy about Disturbed taking a long break, but once I settled into it a little bit and realised I wanted to keep working it was okay. The guys in Disturbed were all okay with me doing it. I have a lot of loyalty to Adrenaline Mob. Five years from now, maybe four when Disturbed wants to get back together and tour I will have to look at my schedule with Adrenaline Mob. Who knows, maybe Adrenaline Mob will be ready to take a break then. There is no telling what the future holds but for the foreseeable future, I am a mobster.
The Gauntlet: It has been seven months since you last played a live show. Are you aching to get back out there?
John: I am excited about it. I don't know about aching for it. I have a family at home so that part is always hard when you are a touring musician. I do feel that itch though to get back up on stage. I have been at home for a while now and I really enjoy that time here but I also really enjoy my time on the road.
The Gauntlet: With Disturbed you were playing large venues. Now you will be playing the clubs. Are you looking forward to that?
John: The venues won't be as large as what some of us in Adrenaline Mob have been accustomed to with our other bands. I am not scared of it. I am looking forward to getting down and sweaty and connecting with our audience. Everything becomes a single organism in the clubs. When we play the big stadiums, there is nothing like it. I hope one day Adrenaline Mob gets to that point. There is something to be said for that club vibe. That House of Blues sized venue where you can look out and into someones eyes and connect with them. I am looking forward to connecting with our fans on that level.
Read More News
Tags:
Adrenaline Mob, John Moyer, interviews



Jason Fisher

March 09, 2012


More News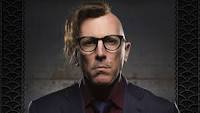 Tool Announces Shows With Smashing Pumpkins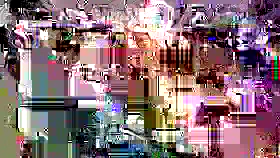 Megadeth's Inaugural MEGACRUISE Announces Line-Up & Public On-Sale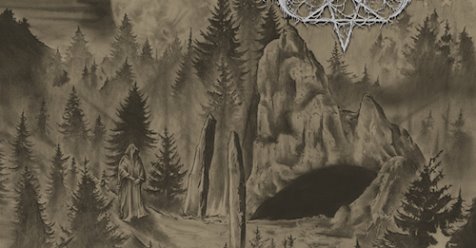 Sacrificium Carmen Hermetica Saturnal 16 November 2018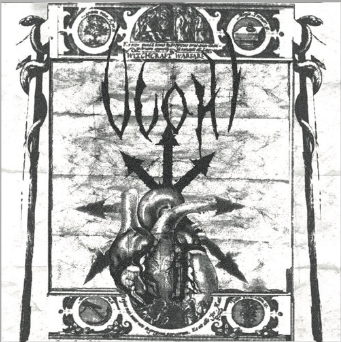 Vuohi Witchcraft Warfare Saturnal 9 November 2018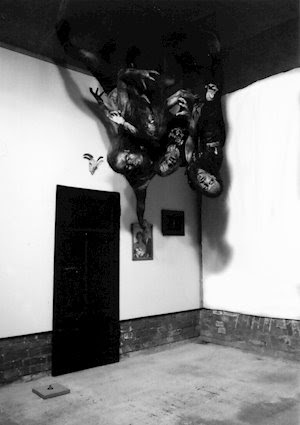 (The True) Veiled In Blinding Presence Into Endless Chaos 7 January 2019