Machine Head, Suicide Silence Darkest Hour at The Avalon in Hollywood...A Live Review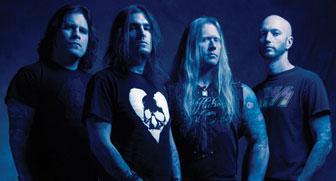 12:45 am - Show is awesome though

12:29 am - @thegauntlet you better still be covering this ... It will only get worse #analcunt

12:24 am - Ron Flynn = "The revelation must be marketed" # cheezy

12:21 am - We will not make any new followers or friends after this tweet...check la county jail

12:19 am - Is it just me or does Rob Flynn look like @DaveNavarro with longer hair? Or purpose? Me thinks

12:14 am - My next tweet will be very controversial


12:08 am -


12:04 am - Weak pit

11:46 pm - I can already see the population of Mexican's exploding 9 months from tonight



11:45 pm - This is why I can be an asshole and nobody fucks with me



11:39 pm - Best picture my buddy could take


11:35 pm - Rob Flynn and Adam look suspiciously buff compared to when I'd met them last summer. I suspect steroids. I'll ask the tough questions


11:34 pm - Machine Head opened with "I Am Hell" ... Sounds awesome



11:32 pm - I just got fun of for wearing the only white tshirt by a girl who you are about to see pictured


11:29 pm - Just drank a whole 12 oz shot of Jauger. So did my buddy Steve ... He's already hitting on ugly chicks

11:28 pm - Arrived at the show 8pm and missed Darkest Hour and Suicide Silence ... How long were those guy's sets, 5 minutes?


More Tour Dates
Tags:
Machine Head, live review, Suicide Silence
Follow us on Twitter
|
Like Us
Date: Feb 17, 2012
As Reported by:
Dick Delicious