Five Finger Death Punch reveals new album art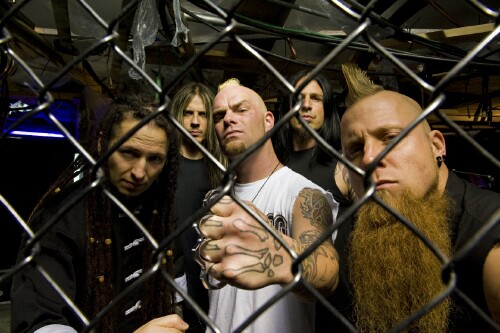 The artwork for War Is The Answer, the new album from FIVE FINGER DEATH PUNCH, can be viewed below.

The album will be released in North American on September 22nd, and will be released via Spinefarm Records in Europe.

Guitarist and main songwriter, Zoltan Bathory recently stated: "The new record has been co-produced by Kevin Churko, who was heavily involved with OZZY OSBOURNE's Black Rain album, and the plan is for it to be mixed by Randy Staub, whose track record includes METALLICA amongst many others. In terms of the overall style, I would say that we've continued the journey we started on the first album, so there's a healthy balance of melody and aggression, and as always we concentrated on writing strong metal songs in the traditional sense. There's some epic moments on the record, and there's some straight-up home-wreckers, too. All I can say is, those who liked our first album are going to LOVE this one!"

Stay tuned for further updates.


Upcoming Tour Dates
Jun 29, 2013
Jun 30, 2013
Jul 02, 2013
Jul 03, 2013
Jul 05, 2013
Jul 06, 2013
Jul 07, 2013
Jul 10, 2013
Jul 12, 2013
Jul 13, 2013
More Tour Dates
Tags:
Five Finger Death Punch , Zoltan Bathory , Kevin Churko , War Is The Answer
Buy Five Finger Death Punch Merch
|
Follow us on Twitter
|
Like Us
Date: Aug 04, 2009
As Reported by:
admin