BYZANTINE Reform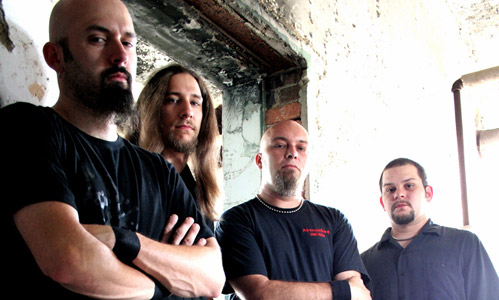 Byzantine is reforming almost 4 years to the day since the bands the last album, "Oblivion Beckons," was released. The band's 2012 lineup is as follows:
Chris Ojeda: Vocals, Rhythm Guitar
Tony Rohrbough: Lead Guitar
Michael Cromer: Bass Guitar
Matt Wolfe: Drums
As singer/songwriter Chris Ojeda states, "We've all kept in contact through the past few years and have worked on each other's projects as well. With our guitarist Tony moving back to WV from NC, we decided it would be a perfect opportunity to hang out again and jam. Before we knew it, we were tossing around riffs and song ideas and realized we had what seemed to be the foundation for a pretty kick ass Byzantine album."
Since Byzantine is no longer tied to any record company, the band has decided to finance the recording of the upcoming 4th CD independently. Byzantine will record most of the music itself alongside engineer/producer and Gizmachi guitarist Jason Hannon of 7 over 8 Studios.
Vocal tracking will be handled by Byzantine's longtime engineer Aaron Fisher at 101 Studios. Ojeda states that no time frame has been set for the release and no show dates have been set. He further states, "We are not focusing on playing live just yet. We all still live pretty far away from each other and have family and career obligations to meet. Our focus right now is to put together a real nice collection of songs that we and our fans can be proud of. Doing it on a smaller budget will be a little harder but it will be fun to take our time and be able to be creative on our own terms."
In the meantime, Byzantine has decided to enlist the help of kickstarter.com for the financing of the album. Check out the band's Kickstarter campaign
comments powered by

Disqus